LeBron James
Lebron James? Net Worth 2023, Family, Career, Shoes, and More
LeBron James' Net Worth 2023(Update)
LeBron James has an estimated net worth of $1 billion, according to recent reports. James is the first active NBA star to achieve this feat. The four-time NBA champion signed a two-year $97.1 million contract extension with the Los Angeles Lakers last year. As per reports, James has earned around $387 million in salaries in his 19-year NBA career so far. Furthermore, he has also made a fortune with his endorsement deals and investments, which have helped him build his massive business empire.
LeBron James' early life?
LeBron James was born on December 30, 1984, in Akron, Ohio. James started playing basketball at a very young age and showed great potential. He soon became one of the best high school basketball players in the country. James graduated from St. Vincent?St. Mary High School and declared for the NBA draft in 2003.
LeBron James' family and personal life
LeBron James was raised by his mother Gloria James, who struggled to make ends meet as a single mother. Not much is known about James' biological father Anthony McClelland. McClelland was largely absent from LeBron's life during his childhood. He is also reported to have criminal records to his name.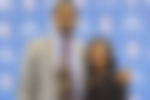 James has been in a relationship with his high school sweetheart Savannah since his teenage years. The couple tied the knot on September 14, 2013. Savannah James has indulged in several business ventures over the years and is also a noted philanthropist. She has also established a mentorship program for young women. LeBron and Savannah have three children together: Bronny, Bryce, and Zhuri James. Both Bronny and Bryce are following in their father's footsteps to become basketball stars.
LeBron James' NBA career
The Cleveland Cavaliers selected hometown boy LeBron James as the first overall pick in the 2003 NBA draft. James was a superstar straight out of high school and took the league by storm. He played for the Cavaliers from 2003 to 2010 in his first stint and won MVP awards in 2009 and 2010. Even though the Akron Hammer was almost unstoppable on the court and won many individual accolades, team success was hard to come by.?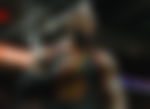 James then left the Cavs and took his talents to the Miami Heat in 2010. He received major backlash from Cavs fans after this move. However, he continued his dominance, alongside superstars Dwyane Wade and Chris Bosh for the Heat, and clinched his first NBA title in 2012, followed by another in 2013. He also won the NBA MVP award and the Finals MVP award in 2012 and 2013.
The estranged son then returned to the Cavaliers in 2014 and took the team to four straight NBA Finals against the Golden State Warriors. He helped the Cavs win their first-ever NBA title in 2016.
James once again left the Cavs, this time to join the Los Angeles Lakers, in 2018 and led them to the 2020 NBA title.
LeBron James' NBA career stats
Regular season games played - 1421
Regular season points per game - 27.2
Regular season rebounds per game - 7.5
Regular season assists per game - 7.3
Playoff games played? - 272
Postseason points per game - 28.5
Postseason rebounds per game - 9
Postseason assists per game - 7.2
LeBron James Investments and Endorsements
Some of the biggest brands endorsed by LeBron James are as follows:
Nike




McDonald's




Blaze Pizza




Beats Electronics




Sprite




Upper Deck




State Farm Insurance




Audemars Piguet




Dunkin' Donuts




Samsung




Kia




Verizon




Intel
LeBron James has made some very smart investments over the years, which have helped him substantially. Two of James' most important investments are Blaze Pizza and Liverpool F.C.
LeBron James' achievements and awards
4-time NBA champion (2012, 2013, 2016, 2020)




4-time NBA Finals MVP (2012, 2013, 2016, 2020)




4-time NBA regular season MVP (2009, 2010, 2012, 2013)




19-time NBA All-Star (2005-2023)




13-time All-NBA First Team selection (2006, 2008-2018,2020)




3-time All-NBA Second Team selection (2005, 2007,2021)




5-time NBA All-Defensive First Team selection (2009-2013)




NBA All-Defensive Second Team selection (2014)




NBA Rookie of the Year (2004)




2-time Olympic gold medalist (2008, 2012)




NBA scoring champion (2008)




3-time Sports Illustrated Sportsperson of the Year (2012, 2016, 2020)
LeBron James' charity and foundation
Some of the biggest donations made by LeBron James are to the charities:
After-school All Stars?




Mohammed Ali: A Force for Change?




Boys and Girls Club of America?




Children's Defence Fund




ONEXONE




I Promise School
Most of these charities are aimed at helping children and the younger generation. King James is dedicated to providing the youth of America, especially those at risk, the opportunity required to prosper in life with his 'I Promise' initiative.
LeBron James shoes
LeBron James signed a huge deal with Nike even before he entered the NBA. As James' superstardom rose, he became one of the most important faces of the brand, with his own line of signature shoes, which is in its 20th version now. The four-time NBA MVP signed a lifetime deal with Nike in 2015 for an undisclosed fee.
LeBron James House
LeBron James has reiterated multiple times that he does not spend his hard-earned money without reason. Former teammate Dwyane Wade once revealed that James is one of the cheapest players in the league despite being one of the richest. However, James knows how to spend his fortune in style. And when it comes to where he lives, the King does not compromise. According to reports, LeBron owns multiple properties in California, Ohio, and Miami, that are worth a combined estimated value of $100 million.
LeBron James' controversial moments
LeBron James has not had any major controversies so far. However, there have been a few controversial moments in his career. James was the centerpiece of controversy during his high school career for accepting gifts. Then his infamous move to the Miami Heat in 2010, announced on national television, stirred up a lot of controversy.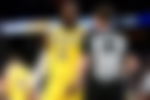 James, who is very vocal about his political beliefs, was criticized for his association with Nike because of the brand's political stance. Also, his comments on America after Brittney Griner's detainment in Russia sparked some controversy.
Will LeBron James retire?
LeBron James, 38, is currently playing his 20th NBA season in the NBA. The future Hall of Famer is still playing at a highest level, but he is definitely at the tail end of his career. However, the Lakers icon will not retire after the 2022-23 season as he has multiple times opened up about his desire to play alongside his son Bronny James in the league. Bronny will be eligible to declare for the NBA draft next year. So there is a high chance that James may continue playing in the league until his son enters the NBA.
LeBron James' social media accounts
| | |
| --- | --- |
| Full Name | LeBron Raymone James Sr. |
| Popular Name | LeBron James |
| Birth Date | December 30, 1984 |
| Birth Place | Akron, Ohio |
| Height | 6' 9" (2.06 m) |
| Weight | 250 lbs |
| Parents | Gloria James |
| Siblings | None |
| Nationality | American |
| Ethnicity | African American |
| Net Worth | $1 Billion |
| Salary | $97.1 Million |
| Spouse | Savannah James |
| Relationship/Marital Status | Married |
| Children | Three |
| Profession | Basketball player |
| Team | Los Angeles Lakers |