Leon Edwards
Leon Edwards: Net Worth 2023, Record and Earnings
UFC's welterweight fighter, Leon Edwards has proven to be a formidable opponent in the promotion. His long winning streak and win against Kamaru Usman are two of his biggest achievements that pit him against the best in his division.
Leon Edwards: Net Worth 2023
Leon Edwards has an estimated net worth of $1.5 million, according to Media Referee. This figure includes the earnings he made from his fights, endorsements, and sponsorships so far.
Edwards has earned a decent salary during his UFC tenure, with his pay increasing as he climbed up the rankings. Having said that, his highest payday so far came from his victory against Kamaru Usman at UFC 278, which earned him the UFC Welterweight title. From that fight, Edwards earned $350,000 for the fight, including a $50,000 performance bonus.
 

View this post on Instagram

 
It is clear that Edwards has been able to earn a comfortable living from his MMA career, and his success in the Octagon has helped to increase his net worth and profile both within and outside of the sport.
Leon Edwards: Early Life and Family?
Leon Aaron Edwards was born on August 25, 1991, in Kingston, Jamaica, to Jamaican parents. He grew up in a hazardous neighborhood, where crimes were a constant occurrence. When he was nine years old, his family immigrated to the UK in search of a better life and settled in Aston, Birmingham, England. Edwards is currently a resident of Erdington, Birmingham, England, and holds British nationality.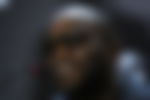 Growing up, Edwards lived with his mother, whose profession and background are undisclosed, along with his younger brother and father. His father was known as 'The General' and was allegedly the leader of a local gang. However, when Edwards was 13 years old, his father was murdered over a money-related issue. The traumatic incident pushed Edwards into gang life, where he had possession of knives and got into fights.
By the time Leon was 17 years old, his mother was able to get him out of the gang life spiral by making him join an MMA gym. It was there that he found a new purpose and passion in life.
Leon Edwards: MMA Career Record
Leon Edwards made his professional MMA debut in 2011 and competed in regional UK-based promotions, where quickly established himself as a rising star. He won 8 out of his first 9 fights and captured titles in several promotions. And in 2014, he signed a contract with the UFC.
Edwards lost his debut match in Dana White's promotion. Despite the setback, the fighter bounced back and earned back-to-back victories.?His impressive performances led to him being ranked in the top ten of the UFC's welterweight division. However, Edwards' momentum was temporarily halted in March 2020 when the COVID-19 pandemic forced the cancellation of his fight against former UFC welterweight champion Tyron Woodley. Edwards was then scheduled to fight Khamzat Chimaev, but the bout was canceled multiple times due to COVID-19 related issues. However, his most noteworthy UFC accomplishment is his welterweight championship victory over Kamaru Usman in a second bout.
It required seven years of patience on his part to exact revenge for the 'Rocky's' last defeat against 'The Nigerian Nightmare' in 2015. Since then, his career in the UFC kept improving, but for the Englishman, obtaining the championship chance was a difficult task. Although he defeated some well-known rivals in the promotion, he was unable to secure the championship chance he so ardently desired. And it wasn't until last year that he was offered the opportunity to compete for the title, and he duly lived up to the chance by winning the UFC Welterweight Championship at UFC 278.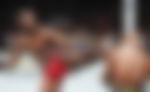 Today, Edwards remains one of the top fighters in the division with a record of 20 wins, 3 losses, 0 draws, and 1 no-contest. He is known for his well-rounded skills, with strong striking and grappling abilities, as well as his exceptional cardio and endurance.
Read more: Leon Edwards Head Kick at UFC 278 Wins Underdog Story of the Year at ES Awards 2022
Edwards' fighting style and record have earned him praise from fans and fellow fighters alike. His notable victories over high-ranked opponents, combined with his impressive work ethic and dedication to the sport, have solidified his place as one of the UK's most prominent MMA fighters.
Leon Edwards Career Earnings
Leon Edwards? Salary In 2014 ? $20,000




Leon Edwards? Salary In 2015 ? $120,000




Leon Edwards? Salary In 2016 ? $75,000




Leon Edwards? Salary In 2017 ? $125,000




Leon Edwards? Salary In 2018 ? $175,000




Leon Edwards? Salary In 2019 ? $250,000




Leon Edwards? Salary In 2020 ? $50,000




Leon Edwards? Salary In 2021 ? $300,000




Leon Edwards? Salary In 2022 ? $450,000
Leon Edwards Awards and Achievements
BAMMA RDX Welterweight Championship with one successful title defense.




UFC Welterweight Champion after defeating Kamaru Usman at UFC 278.




Two-time Performance of the Night Winner in matches against Usman and Seth Baczynski.




MMAjunkie.com winner of Knockout of the Month (August 2022 against Usman).




One of the fastest wins in UFC history (8 seconds against Seth Baczynski).



Cageside Press winner for 'Comeback of the Year' & 'Knockout of the Year' in 2022(against Kamaru Usman)
Leon Edwards? Endorsements
Leon Edwards has secured several lucrative endorsements throughout his MMA career. One of his major endorsements is with Iconic Menswear, a clothing brand that specializes in men's fashion. The English fighter is often spotted donning clothes from the brand during various events.
In addition to his deal with Iconic Menswear, Edwards has also inked a contract with Venum, a leading brand in combat sports equipment and apparel. Venum is renowned for its high-quality gear, which is favored by fighters across MMA, boxing, and kickboxing. Edwards proudly represents Venum as a brand ambassador, often sporting their gear during his training sessions and fights.
Another significant endorsement deal that Edwards has secured is with Monster Energy, a popular energy drink brand. Monster Energy sponsors several athletes in various sports, including MMA, and Edwards is one of their ambassadors. The brand's logo can often be seen on Edwards' fight gear and during his post-fight interviews.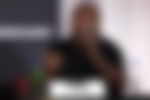 Overall, Edwards' endorsements with Iconic Menswear, Venum, and Monster Energy have helped to increase his profile and visibility both within and outside of the MMA world. These endorsements have not only provided him with additional income but have also given him access to top-quality clothing and equipment, as well as exposure to a broader audience.
Leon Edwards: Wife and Brother
There is no documented proof available on any platform that can confirm Leon Edwards' marital status. The fighter himself has always kept this aspect of his personal life under wraps, and hence, there is no information out there on his marriage or his dating life, including any girlfriend or wife. However, it is known that he has a son named Jayon Edwards, although information regarding his dating life is scarce.
 

View this post on Instagram

 
The identity of Jayon's mother is not publicly known, and the UFC fighter appears to protect the anonymity of his current girlfriend by keeping her identity a mystery.
Leon Edwards has a younger brother named Fabian Edwards, who is also a mixed martial artist just like his elder brother. Fabian was born on March 24, 1993, and goes by the nickname 'The Assassin'. He currently competes in Bellator MMA and has built an impressive professional MMA record of 11 wins and 2 losses in his career. Fabian is known for his exceptional striking ability and has demonstrated it on numerous occasions in his fights. He has been steadily making a name for himself in the MMA world with his impressive performances in the ring. He has defeated several notable fighters, including Mike Shipman, Falco Neto, and Lee Chadwick. Fabian's potential as an MMA fighter has not gone unnoticed, and many believe that he has the ability to achieve great things in the sport.
 

View this post on Instagram

 
It is safe to say that the Edwards brothers have both made significant strides in their respective MMA careers, with Leon becoming the UFC Welterweight Champion and Fabian establishing himself as a force to be reckoned with in Bellator MMA.
Leon Edwards? Charity & Foundation Work
Leon Edwards has been associated with the UK-based charity OnSide since 2021. He has actively supported the charity's mission to provide safe spaces for young people in the UK to engage in positive activities and receive support and guidance from trained professionals. Edwards has participated in various MMA-focused programs and campaigns for OnSide, and has also visited several of their youth centers to interact with the young people and inspire them to pursue their dreams.
 

View this post on Instagram

 
Talking about his association with OnSide, Edwards said[per Mirror], "As soon as I mentioned it to the UFC they were fully involved and wanted to put money in it straight away," he said. "I?m very happy to finally come and see the kids work after Covid. Without youth clubs, that?s why there?s spike in crime as kids have nothing to but hang out on the streets with their friends."
"For kids, you?re like a blueprint to show you can achieve stuff. It?s easy to go the hood and be like ?don?t do this, don?t do that, look at this? but you can?t resonate with that person. So for someone like me that I?ve been there and lived it, I can be the blueprint."
| | |
| --- | --- |
| Full Name | Leon Aaron Edwards |
| Birth Date | 25 August 1991 |
| Birth Place | Kingston, Jamaica |
| Nick Name | Rocky |
| Parents | NA |
| Siblings | Fabian Edwards |
| Marital Status | NA |
| Net Worth | $1.5 million |
| Height | 6'2" |
| Weight | 170lb/77kg |
| Stance | Southpaw |
| Division | Welterweight |
| Nationality | British |
| Religion | NA |
How to Contact Leon Edwards?