Lewis Hamilton
Lewis Hamilton?s Net Worth 2023, Dating history, and Investments
Lewis Hamilton Net Worth 2023
Ever since Lewis Hamilton entered Formula One, he has prospered sportingly and financially. The 7-time F1 champion has an estimated Net Worth of $285 million. After 16 years in the pinnacle of motorsport, Hamilton earns a salary of $55 million annually. One of his biggest contracts came with his current team Mercedes in 2015. This contract, a 3-year deal for $140 million, is one of the highest-paid contracts in F1 history.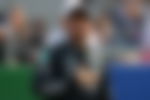 Since then, Hamilton has been extending his deal with Mercedes with 2-year contracts. The 2019-20 contract extension got his salary to the $55 million level. Lewis's current Mercedes contract expires at the end of 2023. As things stand, Hamilton is willing to stay in F1 with the Silver Arrows for a few more years. The British champion still gets a higher salary than his top rival Max Verstappen. Hamilton's salary includes all fixed components. Meanwhile, Verstappen earns a fixed salary of $40 million and bonuses worth $20 million.
Lewis Hamilton?s Early Life and Parents
Lewis Hamilton was born on January 7, 1985, in Stevenage, England. He spent his childhood and formative years in Stevenage itself on the northern outskirts of London. Anthony and Carmen are his parents' names. Anthony Hamilton's parents hail from Grenada in the West Indies and moved to the UK in the 1950s. Hamilton was only 2 years of age when his parents got a divorce.
After that, the young Briton spent his childhood years with his mother Carmen. When Lewis became 10 years old, he started to live with his father Anthony Hamilton, and his wife Linda. Lewis also has two half-sisters and a half-brother. Nicola & Samantha are Lewis's sisters from his mother Carmen's 2nd marriage. Meanwhile, Nicolas is Lewis's brother from his father Anthony and stepmother Linda's marriage.
Who is Lewis Hamilton?s Brother, Nicolas Hamilton?
Lewis Hamilton shares a special bond with his brother Nicolas Hamilton. Born on March 28, 1992, Nicolas has been suffering from cerebral palsy since birth. Despite this, the 30-year-old has forayed into motorsport like his F1 champion brother. Nicolas Hamilton races in the British Touring Car championship. Lewis admires his brother's bravery in fighting his condition. The Mercedes driver has mentioned how Nicolas is an inspiration to him and many motorsport aspirants. He has also commented on how thinking about Nicolas makes him smile and feel motivated too.
Nicolas's estimated Net Worth is around $1 to $3 million. While it is relatively lower to his elder brother's prosperity, the duo share a deep brotherly bond. Lewis also gifted Nicolas a portable gaming rig to stay in touch, as both brothers are often away from home for their racing activities. This is a Gaems Guardian Pro that has a PS4 slim setup.
Lewis Hamilton?s Career and Stats
Lewis Hamilton's karting and junior career started at the age of 8. The young Briton began showing his prowess in several karting championships, gathering many wins. In the early 2000s, Hamilton moved to car racing with Formula Renault. After winning the 2003 title and dominating the series, he moved up to Formula 3. Besides his friend and future rival Nico Rosberg, Lewis was making good strides toward F1. In 2005, he dominated F3 to win the title by claiming 15 out of 20 race wins that year.
The following year, Hamilton moved to GP2, the only step before the pinnacle of motorsport - F1. As Rosberg has won the 2005 GP2 title and was in F1, Lewis hoped to follow suit in 2006. And he was successful in doing so, winning the 2006 GP2 title. This earned him his maiden F1 drive with the McLaren F1 team.
Alongside the reigning World Champion Fernando Alonso, Lewis Hamilton made his F1 debut at the 2007 Australian GP. A few races later, the Briton won his first F1 race in Montreal. The 2007 Canadian GP win was the first of many memorable victories to follow. Hamilton missed out on the 2007 F1 World Championship by just 1 point. Had he won the 2007 title, he would have been the first rookie to do so.
Lewis Hamilton redeemed his 2007 title loss in the following year by winning the 2008 F1 world title by the same margin of 1 point. This was his only F1 World Title with McLaren. After 4 seasons (2009-2012) of winning races and getting podiums, the British driver decided to switch teams. He signed up for the Mercedes F1 team for the 2013 season. This was the pivotal point in his career.
Many had called Lewis Hamilton's moves to Mercedes a bad one. Although, he proved this assumption wrong after 2013. While in the first season, Mercedes powered Lewis to one race win and a few podiums, 2014 was the year he achieved glory again.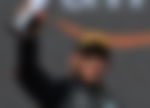 Winning his 2nd F1 championship in a dominant Mercedes car was a dream come true. The Silver Arrows had started an era of dominance with the new Turbo-Hybrid engines that year. While Lewis won the 2015 championship as well, Nico Rosberg denied him three in a row to clinch his only F1 Driver's Championship in 2016.
After a close loss to Rosberg, Lewis Hamilton started one of his best periods in F1. In 2017 and 2018, Hamilton had Sebastian Vettel as his main challenger for the world championship. While Vettel threatened to beat the Briton, it was Lewis who triumphed to claim both championships. Vettel and Ferrari could not stop Mercedes from powering Hamilton to make him a 5-time champion.
The following season, Mercedes and Hamilton once again produced a clinical season beating Ferrari & Red Bull. Lewis cruised to his 6th world championship with races to spare. This dominance carried on into the pandemic-shortened 2020 season as well. In the Mercedes W11, Lewis Hamilton scripted history to equal the record for most world championships. Winning his 7th F1 world title and equaling Michael Schumacher made him statistically one of the greatest drivers of all time in F1 history.
2021 brought Lewis Hamilton face-to-face with one of the toughest challengers in F1 - Max Verstappen. Red Bull had produced a decent car to compete with Mercedes as the 2021 season saw a titanic championship battle between Hamilton and Verstappen. Both rivals traded blows to win races and get ahead of each other throughout the season. In this journey, the battle heated up with several incidents of collisions and crashes.
Hamilton and Verstappen collided in many races in 2021. The duo had a major incident at the British GP in Silverstone that saw Max retiring from the race. They once again had a race-ending collision in Italy. As the season progressed, the incidents increased with Brazil and Saudi Arabia witnessing a number of incidents of contact and tussles on track. Hamilton was pushed to his absolute limits as he entered the final race in Abu Dhabi tied on points with Verstappen.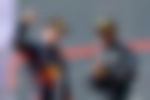 The 2021 Abu Dhabi GP was an enthralling affair. With 5 laps to go to the checkered flag, Lewis Hamilton looked good to win his 8th championship, But then an untimely safety car gave Max Verstappen a chance that he did not miss. In a historic last-lap battle, Verstappen overtook Hamilton to win his maiden F1 world championship amid safety car chaos from the race control. While controversies surrounded the events in Abu Dhabi, Hamilton was left heartbroken.
Lewis Hamilton did not have a great start to the new era of F1 regulations. Mercedes struggled badly with the latest aero regulations and the porpoising phenomenon. 2022 was perhaps the worst season of Hamilton's career without a single race win or pole position.
Lewis Hamilton broke the record for most F1 wins in 2020. As of the 2022 Abu Dhabi GP, Hamilton has 103 wins in 310 Grand Prix starts. His podium tally is the highest to date with 191 podium finishes. On his way to 7 world championships, Lewis has amassed a total of 4405.5 points, ahead of the 2023 season. Similar to his race wins tally, Lewis also has 103 pole positions, the highest ahead of any driver.
Lewis Hamilton?s Drivers Profile
Lewis Hamilton has an "aggressive" driving style. He often manages to extract the most out of his car and push it to the limits. In every aspect of F1 driving, Hamilton excels as one of the best the sport has witnessed. When it comes to qualifying, Lewis can find pace effortlessly in any track conditions.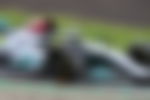 Many experts claim that Hamilton can utilize his throttle and braking to the fullest while racing. This also helps his tire management & fuel efficiency. Even in wet weather, Hamilton is of the fastest drivers on the grid. In his career to date, Lewis has shown several exceptional wet weather drives to get some amazing race victories.
Lewis Hamilton's achievements in F1 vouch a lot for him to be considered one of the greatest drivers of the sport. With numerous records on his name, it is difficult to discredit the stature of his driver profile to past greats like Ayrton Senna, Michael Schumacher, Niki Lauda, & Juan Manuel Fangio. Lewis still has been a divisive figure among Formula 1 fans. Be it his luxurious lifestyle or discrimination, many have found reasons to criticize Hamilton. From a sporting context, Lewis' dominance in the Turbo-Hybrid era has also met with criticism. Regardless, Hamilton has been humble and receptive to fans while extending his winning run that only came to a halt in the 2022 season.
Hamilton's helmet design was predominantly yellow with green or blue stripes on it. As he progressed in F1, he also started having white and red stripes on it. With each world championship, Lewis has added a star on the helmet. During his streak of 4 consecutive titles, he switched to a purple and black color scheme for his helmet design. But in 2022, Lewis again "went back to his roots" to get a yellowish color scheme back for his lid.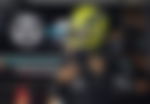 For 2023, the Briton has added some splashes of purple again on his yellow lid.
Lewis Hamilton's Activism and Philanthropy
Lewis Hamilton has led the cause to bring diversity to the sporting world and in Formula One. The Black Lives Matter movement was a key stimulus that increased Lewis's efforts for diversity. For the same cause, he started the Hamilton Commission which strives for increasing representation in motorsport.
Besides this, Hamilton also supports protecting human rights. He has voiced his support for the LGBTQ+ community as well. For several countries in the Middle East that host F1 races, Lewis has pushed for scrutiny of human rights issues. Besides this, Hamilton also supports protecting environmental and animal rights. He expressed to end any sort of illegal wildlife trade and protect endangered species on the planet.
Hamilton also works with UNICEF for promoting activities related to children's rights. He has often helped UNICEF raise funds for several charities that help children's education and development. Lewis also has started the #TOGETHERBAND that strives for similar issues related to equality, children's education as well as veganism.
Lewis Hamilton?s Honours and Achievements
Formula One Driver's World Championships - 7 (2008, 2014, 2015, 2017, 2018, 2019, and 2020)
Formula One Constructor's World Championships - 8 (2014, 2015, 2016, 2017, 2018, 2019, 2020, and 2021)
DHL Fastest Lap Awards -? 6 (2014, 2015, 2017, 2019, 2020, and 2021)
FIA Pole Trophies - 5 (2015, 2016, 2017, 2018, and 2020)
Hawthorn Memorial Trophy - 11 (2007, 2008, 2012, 2014, 2015, 2016, 2017, 2018, 2019, 2020, and 2021)
Lorenzo Bandini Trophy - Won in 2010 for the 2009 Season
Lewis Hamilton?s Car Collection
Lewis Hamilton is a big motorhead. He has got an exclusive collection of luxury cars as well. In this collection, Lewis owns a McLaren P1 that is worth $1.2 million. He also has a 1967 Ford Mustang Shelby GT500. Hamilton spent approximately $1.3 million to buy this classic car. He also has the 1966 Shelby Cobra 427 which he bought for roughly $4.8 million. Lewis used to own a Pagani Zonda 760 LH which was worth around $1.9 million. Although, he sold this car in 2021. Besides this, Hamilton has a Mercedes-AMG Project One car as well that costs around $2.4 million. The Briton also has a couple of Ferrari LaFerraris in his car collection.
Lewis Hamilton?s Foundation and Charity
Lewis Hamilton has started several foundations and charities for different purposes. The Hamilton Commission is one of his initiatives for increasing representation across motorsport. Meanwhile, he also has the Lewis Hamilton Foundation which raises funds for the development of life for many children and young people. Lewis's Mission44 program is another initiative to push for helping underprivileged children's education and overall development.
PETA (People for the Ethical Treatment of Animals), UK also named Hamilton "Person of the Year" in 2018. The British driver often provides donations to protect wildlife and animal species globally. He has also pledged to donate to the victims of the Turkey-Syria earthquake in 2023.
Lewis Hamilton?s Dating History
Lewis Hamilton has been famous for dating, several celebrity models. Nicole Scherzinger is one of the famous names that gets associated with Hamilton. Lewis started dating Nicole during his early years in F1. They had an on-and-off relationship for almost 7 years before splitting up in 2015. Danielle Lloyd is another model whom Lewis dated in his early years. It was a short romance that fizzled out in 2002. Although they remained friends until 2004.
After his breakup with Scherzinger, Hamilton also had a rumored relationship with Rita Ora. While they did not confirm their relationship, they often spent time with each other in 2016-17. Such rumors also rose up about Barbara Palvin, a Hungarian model. Hamilton had posted a video of them walking in Budapest that sparked further speculation, but neither confirmed their relationship.
The biggest storm of relationship rumors that Lewis Hamilton had was in 2015 about Rihanna. Hamilton has mentioned how he has known the famous singer for quite a while but denied any relationship or dating rumors. Still, they spent a lot of time partying at a carnival in Barbados and New York as well in 2015. Both of them have stated how they are good friends and nothing more.
Is Lewis Hamilton Married?
Lewis Hamilton is still single at the age of 38. He has not expressed a wish to get married anytime soon until he is racing in F1. Although, whenever he retires from the sport, Lewis has not denied the possibility of getting married and having a family. As Hamilton usually keeps his personal life details private, details about his current girlfriend and any possible relationship are unknown. While there has been a rumored relationship with model Camila Kendra, Lewis had not confirmed any ongoing relationship.
?Lewis Hamilton's Endorsements
Lewis Hamilton earns a substantial income via endorsements. He is an ambassador for multiple brands like Tommy Hilfiger, Mercedes-Benz, Puma, etc. Joining hands with Mercedes, it was natural that Hamilton will start endorsing the Silver Arrows automobiles. Besides them, several partners of the Mercedes F1 team also have Lewis as their main celebrity endorser. Hamilton also launched a clothing collection called #TommyXLewis with Tommy Hilfiger in 2018.
Similarly, brands like Petronas, IWC, Monster Energy, Sony, and Bose have been some of the partner brands Lewis has worked with. IWC, Petronas, and IWC among them are also a partner of Mercedes F1. Besides these, brands like Bell Helmets, MV Agusta Motorcycles, and Grand Turismo Sport have also leveraged Hamilton's huge popularity.
Lewis Hamilton Investments
Lewis Hamilton has ensured that his huge wealth is also invested in meaningful areas. The Mercedes driver recently bought a stake in the NFL team Denver Broncos. He is now a part owner of the Broncos and also hopes to increase representation in several sporting leagues like the NFL at the ownership level.
Besides this, Hamilton has a meat-free burger startup known as "Neat Burger". This startup sells vegan burgers and is also in line with Hamilton's vegan habits. Lewis also invested in a British drinks company called Green Drink with model Cindy Crawford. The food investments strategy has also made Lewis join forces with Roger Federer and Amazon founder Jeff Bezos in a Chilean food startup called NotCo. This investment helped NotCo reach unicorn status as well in 2021.
Lewis also has an investment in a vertical farming startup called Bowery with American singer Justin Timberlake involved in this investment as well. In 2022, Hamilton invested in a rapid grocery delivery app called Zapp. He also has become an ambassador for the Zapp brand and has been active on social media for their promotions.
Lewis Hamilton?s Controversies
Despite being a world-champion driver, Lewis Hamilton has not escaped controversies. He once had his license suspended in France for speeding. Lewis also had the motorbike selfie incident in 2016 in New Zealand which was another one of his traffic rules violations. But, the most infamous accident Lewis had was in Monaco in 2015. At late night, Lewis made contact with some stationary vehicles in Monte Carlo and also face a trial for the same.
Regarding his on-track controversies in F1, Hamilton was in the midst of several crashes over his career. During his struggling days at McLaren, Hamilton also had a huge controversy with the telemetry release incident. Being unhappy with his team he had released crucial telemetry data on his social media for which he faced backlash as well.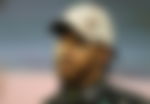 Apart from the numerous collision incidents throughout his career, Hamilton most recently has been involved in several clashes with his rival Max Verstappen. The entirety of their 2021 championship battle saw many collisions between the duo. Eventually, the whole tension boiled down to a huge controversy with the safety car chaos in Abu Dhabi that arguably decided the outcome of the 2021 championship.
How to contact Lewis Hamilton??
Instagram, Twitter, Facebook, YouTube
| | |
| --- | --- |
| Net Worth | $285 million |
| Date of Birth | January 7, 1985 |
| Place of Birth | Stevenage, UK |
| Parents | Anthony Hamilton and Carmen Larbalestier |
| Siblings | Nicolas Hamilton, Nicola Lockhart, Samantha Lockhart |
| Height | 1.74 m |
| Nationality | British, Brazilian |
| Team | Mercedes-AMG Petronas |
| Salary | $55 million |
| Podiums | 191 |
| Career Wins | 103 |
| Fastest Laps | 61 |
| First Entry | 2007 Australian Grand Prix |
| First Win | 2007 Canadian Grand Prix |