Lewis Hamilton
Lewis Hamilton 2021: Net Worth, Salary and Endorsement 
Lewis Hamilton is undoubtedly one of the most popular Formula 1 star. With multiple records under his belt and a total of 7 World Championships, he has certainly etched his name among the all-time greats of the sport.
He made his debut in 2007 with McLaren and was impressive from Day 1. In 2008, he won his first World Championship, thus declaring his talent to the world.  In 2013, he moved to Mercedes, a midfield team at that time. But the team's fortunes were quickly overturned come the 2014 season. From 2014 to 2019, Lewis Hamilton dominated extensively, only losing the 2016 season championship to his teammate at the time, Nico Rosberg.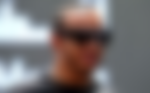 ADVERTISEMENT
Article continues below this ad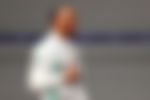 Lewis Hamilton: Stats and Championships
Such is the consistency of Lewis Hamilton that despite contesting in Formula One for a total of 14 seasons till now.
Being fast and consistent has helped him get where he is right now: 7 World Championships and 95 race victories. With 98 pole positions and counting, he holds the all-time record for the highest pole positions in Formula One ahead of second-place Michael Schumacher with 68.
His debut season in 2007, earned him a lot of accolades: Most Wins in a Debut Season (4), Most Pole Positions in a Debut Season (6), Most Points in a Debut Season (109), Most Consecutive Podium Positions from Debut (9) and the Youngest Driver to Lead the Championship (achieved at the 2007 Spanish Grand Prix).
His 2019 championship run saw him finish with 413 points, a world record for the most points by a driver in a season. Further, with 347 points he earned the 2020 world championship, marking the Schumacher record of 7.
Lewis Hamilton's 2021 Net Worth
Naturally, a talent like Hamilton does not come cheap. In 2o18, he signed a two-year contract extension with the team, giving him a base salary of $30million with bonuses pushing it to over $50 million (According to Forbes) per annum for 2019 and 2020. Forbes estimated him at $54 million as of May 2020. Which consists of $12 million from endorsements alone. His career earnings make his net worth close to $285 million. ( According to Celebrity Net Worth)
The Billion Dollar Man is all set to sign his new contract with Mercedes for the upcoming 2021 season. He also earned the knighthood in the 2021 New Year Honours.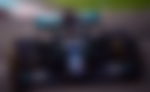 Lewis Hamilton's Endorsements
Naturally, the popularity that Lewis Hamilton enjoys, he is the centerpiece of a lot of endorsements. His interest in designing saw him have a very close collaboration with Tommy Hilfiger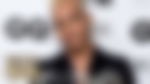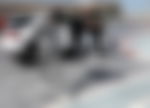 Apart from this, he has endorsements from Monster Energy, Puma, IWC, Sony, Bose, Bell Helmets, MV Agusta Motorcycles, and more. He is the most marketable driver on the F1 grid at the moment. He is also the face and official ambassador of the popular racing game, Gran Turismo Sport. As of 2020, his endorsements are worth $12 Million.
Best Moments of Lewis Hamilton
Lewis Hamilton: Controversies
While his racing record has been nearly flawless over the past few years, Hamilton's had his fair share of controversial moments in a career spanning 13 years. While some of these weren't Hamilton's fault in any way, others could be termed as questionable.
Hamilton's also come under the scanner of tax authorities for allegedly committing tax fraud with his private jet. While he no longer owns a private jet, Hamilton's previous operations with the jet caused minor turbulence among the concerned authorities.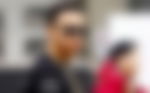 2012 was a difficult season for Lewis Hamilton. It was his last year with McLaren and towards the end of the season, he was fed up with the team over reliability issues. At the 2012 Belgium Grand Prix, a disgruntled Hamilton released his teammate's telemetry following qualifying. Jenson Button stormed to pole at Spa with a better car setup, but it didn't go down too well with Hamilton. Lewis took to social media to share what he thought was his teammate's confidential data, which in the end, turned out to be something entirely different.
Speaking about social media, Lewis has sparked a fair bit of controversy through his Instagram and Snapchat accounts over the years.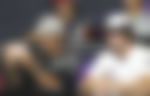 While some of his rants are commendable and support a good cause, he can go over the limit at times, which raises a few eyebrows.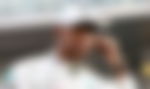 Relationships
He was notably in a  relationship with American singer Nicole Scherzinger. The pair dated for over 7 years before splitting up in 2015. They were quite the power couple in the paddock back then, but the relationship had its ups and downs.
Never having tied the knot, Hamilton doesn't have a wife and is believed to be currently single.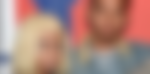 Lifestyle
Fast cars, private jets, and glamor all around. One would expect nothing less from Hamilton's lifestyle, but he's moved on from those things. Having sold his private jet, Hamilton actively advocates against global warming and climate change.
However, he still does own a pretty sweet car collection, which includes a Ferrari!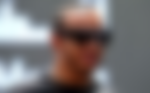 As someones who's expressive, Hamilton also has an enviable set of tattoos. In 2018, the reigning Champion sat down to break down the significance of his ink.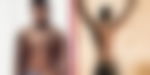 Apart from tattoos, Hamilton's also had some cool hairstyles over the years.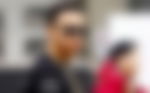 The Mercedes driver constantly urges people to monitor their carbon footprint and give back to the planet. Moreover, Hamilton often voices out against animal cruelty via his social media platforms.
As a result, the 7-time World Champion has adopted a vegan lifestyle.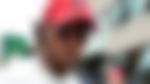 Hamilton's invested in several
business ventures
. Most notably in the fashion industry with Tommy Hilfiger.
READ MORE- The houses owned by Lewis Hamilton
Family
Hamilton didn't have the easiest childhood growing up. The British driver's parents - Anthony Hamilton and Carmen Larbalestier separated when Lewis was merely two years old.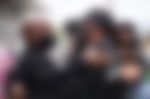 As a young boy, Hamilton was bullied in school and often references the fact that he took up karting as a means to show off his strengths on track.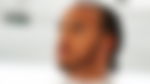 Lewis spent a great chunk of his adolescence with his step-mother and siblings.
Hamilton has a half brother - Nicolas and two half-sisters - Samantha and Nicola.
Nicolas Hamilton often is often present at race weekends, cheering on his older sibling. Nicolas suffers from Cerebral Palsy - a disorder that hinders movement.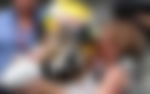 Lewis Hamilton: Foundation and Charity
Lewis Hamilton has pledged his support to UNICEF, Education Africa, Save the Children, and a few others. He is also a vegan by choice and doesn't shy away from proclaiming the need for veganism to save animals and our planet Earth from global warming. He was named by PETA, the 2018 Personality of the Year for his efforts to save animals.
In January 2020, Hamilton pledged $500,000 as an aid for animals affected by bushfires in Australia
He also has a charity of his own. More details on this here.
How to contact Lewis Hamilton
Being such a hot commodity in F1 and the world of motorsports, a lot of people want to reach out to Lewis Hamilton and get in touch with him. Fortunately, there are ways in which the average fan and a serious business partner can contact Lewis Hamilton.
Hamilton is very active and highly popular on social media. As a result, it's the most accessible and easiest method to keep in touch with the 6-time World Champion.
Lewis Hamilton is on all the popular social media handles such as Instagram, Twitter, and Facebook. While these serve as an excellent platform for fan requests and interactions, Hamilton has his own official website and management team to keep a track of proposals and requests.
ADVERTISEMENT
Article continues below this ad
Interested parties can reach out to Lewis Hamilton through his contact page or write an email to his management team at teamlh@lewishamilton.com
Alternatively, one could also write a letter, the old-fashioned way to his mailing address at :
Lewis Carl Hamilton
Lewis Hamilton Motorsport Ltd.
The Ring, 72 Blackfriars Road, London SE1 8HA
England
ADVERTISEMENT
Article continues below this ad
| | |
| --- | --- |
| Age | 36 |
| Marital Status | Single |
| Residence | Monte Carlo, Monaco |
| Nationality | British |
| Team | Mercedes AMG Petronas |
| Endorsements | Mercedes-Benz, Tommy Hilfiger, Monster Energy, Puma, IWC, Sony, BOSE, Bell Helmets, MV Agusta Motorcycles, Gran Turismo Sport |
| Championships | 7 |
| Annual Salary | $54 million |
| Net Worth | $285 million |
| Endorsements | $12 million |
| Date of Birth | January 7, 1985 |
| Height | 1.74m |
| Career points | 3778 |
| Cars | McLaren P1, 1966 Shelby Cobra 427, Ferrari LaFerrari, Vision Mercedes Maybach 6, Pagani Zonda 760, Mercedes AMG GTR, Ferrari 599 Aperta, Mercedes Maybach S600, Mercedes AMG G63, Mercedes SLS AMG, Ford Shelby Mustang GT500, Mercedes AMG Project One |
| Ethnicity | Black |