Linda McMahon
Linda McMahon
Linda McMahon is the wife of the Chairman and CEO of WWE Vince McMahon. She is an American political executive and former professional wrestling executive. She served as the 25th Administrator of the Small Business Administration from in her tenure from 2017-19.
Linda and Vince Mcmahon have quite a history together. The two met when Vince was just 16 years old. Since then, the two have been with each other. They matched each other so well that Linda agreed to get married at the ripe young age of 17.
ADVERTISEMENT
Article continues below this ad
Using her experience in the business, Linda helped Vince through his initial career at WWE. She then helped him buy the company later on in 1982. The two have come a long way from there.
Linda has helped her husband through everything. She often appeared on screen and never got bored of it. She helped to organize things backstage and kept everything in check.
Linda even got Stunned by Stone Cold, more than once. Whenever she shows up to the ring, you know someone's messed up. She continued her involvement with the brand until 2009 when she decided to pursue a political career.
Joining the Republican party, Linda forms a close acquaintance with President Donald Trump. She uses her position of power to give back to society. Her various endeavors directed towards the welfare of society have made her a hero in the eyes of many.
Charity Programmes
Linda McMahon launched WWE's Get R.E.A.L program. The aim of the program was to deliver a message to teenagers to continue their education, essentially boosting literacy. Her efforts did pay off, as WWE posters of that program were the best sellers for two straight months!
She was also successful in registering a lot of youth voters through the 'SmackDown! Your Vote' campaign. She brilliantly targeted the 18030 demographic and formed a coalition with many programs for the same purpose to make the endeavor a success.
Apart from this, Linda also supports the Special Olympics, and the Make-a-wish Foundation.
Vince and Linda McMahon started a foundation for the welfare of society. This foundation is responsible for donations to the Boys & Girls Club of Stamford Connecticut, and the Breast Cancer Alliance.
The foundation has gifted funds to the Boys & Girls Club of Stamford, Connecticut, and Breast Cancer Alliance.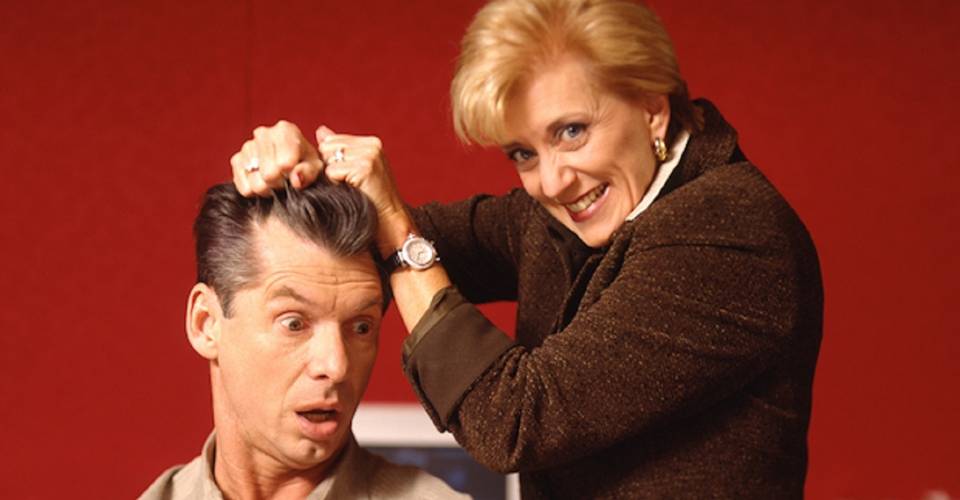 All in all, Linda McMahon never holds her husband back, and support shim at all times. Her work inside and outside the ring is appreciated by everybody. 
Born: October 4, 1948, New Bern, North Carolina, USA
Nationality: United States Of America
Net Worth: $500 million (2018)
Spouse: Vince McMahon
Children: Shane McMahon, Stephanie McMahon
Family: McMahon Family
Residence: Greenwich, Connecticut
ADVERTISEMENT
Article continues below this ad
Ring Names: Linda McMahon
Height: 5 ft 7 in
Weight: 146 lbs
ADVERTISEMENT
Article continues below this ad
Debut: May 3rd, 1999 (In-ring)