Lindsey Vonn
Lindsey Vonn 2023: Net Worth, Salary & Endorsements?
With all her medal victories and other success, Lindsey Vonn has a?net worth?of $12 million. Her wealth is distributed from various ventures. Her book?Strong is the New Beautiful?fetched her income from book sales. Apart from that, she signed endorsement?deals?with Beats by Dre, Bounty, Hershey, Red Bull, Rolex, Oakley, and Under Armour. The 2018 season saw her earning ski prize money of $264,000. Thus, all her endorsement deals came with her stunning performances throughout her career.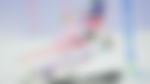 Early Life
Vonn was born in St Paul, Minnesota, on October 18th, 1984. She is the daughter of Linda Anne and Alan Lee Kildow. Growing up in the twin cities, her father is of Irish ancestry while her mother is of German and Norwegian ancestry. She started skiing at age two and the rest as they say is history. Similarly, her father was a skier too and won the junior national title. However, due to a serious injury when 18, he ended his career in skiing. Her role model is Picabo Street, an Olympic medalist ski racer. From there, he was her mentor for skiing which led to unparalleled success. Vonn attended the University of Missouri High School where she can speak fluent German.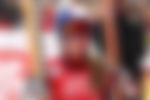 Lindsey Vonn's career
At the age of 14, she started skiing in 1999. Hence, from there, she had an upward career trajectory. The first victory came in a slalom race at Italy's Trofeo Topolino competition. Making her debut at the 2002 Winter Olympics in Salt Lake City, Utah, she took part in the combined and slalom but managed to finish only sixth in the combined. But soon, success followed as she won a silver medal for downhill at the 2003 F?d?ration Internationale de Ski (FIS) junior World Ski championships.
Being the favorite for the 2006 Winter Olympics in Turin, she suffered a huge crash during the downhill training sessions and had to be airlifted from the site. After initial claims of a broken back, Vonn returned to the competition after two days. Although she did not win a medal, her courage was incredible as U.S. Olympic Spirit Award. After her recovery from the crash, she won silver medals in the downhill and super-G competitions at the 2007 World Championships. The aura of Vonn is that she always returned from injuries and provided a sense of spark in the competitions. Her determination is unmatched as she had her best season during 2007-08. Her first overall World Cup title came in dominant fashion,?scoring?1403 points. More success followed at World Championships but the penultimate race of her career came during the 2010 Vancouver Olympics.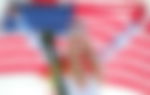 With all her injuries, she fetched her first Olympic gold medal in the downhill event followed by a bronze medal in the Super-G competition. More trophies and accolades followed as she won her fourth World Cup title at the end of the 2011-12 season. Yet another injury hampered her progress as she suffered serious knee injuries. With the injuries, she was forced to withdraw from the 2014 Winter Olympics. With victories here and there, the 2018 Pyeongchang Winter Olympics saw her win a bronze medal in the downhill event. It was a memorable moment for Vonn who had an incredible career. After the 2019 World Championships where she won another bronze medal for downhill skiing, Vonn decided to retire. An incredible journey came to an end.
Lindsey Vonn's achievements and records
Her stunning career saw her winning numerous accolades and medals. Here's the list of?achievements?she had in her legendary career.
Four-time Olympian (2002, 2006, 2010, 2018); Three-time Olympic medalist (1 gold, 2 bronze)


Pyeongchang 2018, bronze (downhill); 6th (super-G); DNF (alpine combined)


Vancouver 2010, gold (downhill); bronze (super-G); DNF (giant slalom, slalom, super combined)


Most recent: 2017?bronze (downhill), 5th (combined), DNF (super-G)


Years of participation: 2005, 2007, 2009, 2011, 2013, 2015, 2017


Medals: 7 (2 golds, 3 silvers, 2 bronzes)


Gold?2009 (downhill, super-G)


Silver?2007 (downhill, super-G), 2011 (downhill)


Bronze?2015 (super-G), 2017 (downhill)


2013 FIS World Cup Standings, 1st (downhill), 4th (super-G), 8th (overall)


2012 FIS World Cup Standings, 1st (overall, combined, downhill, super-G), 2nd (giant slalom)


2010 FIS World Cup Standings, 1st (overall, combined, downhill, super-G)


2009 FIS World Cup Standings, 1st (overall, super-G, downhill), 2nd (combined), 3rd (slalom), 8th (giant slalom)


2008 FIS World Cup Standings, 1st (overall, downhill), 2nd (combined), 6th (super-G)


Holds the American record and is ranked second in the world for most world cup victories.
Lindsey Vonn?s boyfriend and dating history
Lindsey Vonn is currently in a relationship with Venezuelan-American actor Diego Osario. The couple first met in 2021 through mutual friends and they started dating right after that. Interestingly, Osario is the founder of the Tequila company Lobos 1707 and serves as the chief creative officer of the brand.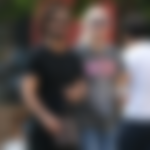 The most noted relationship she had was with the Golf legend, Tiger Woods. They started dating in 2012 and after nearly three years, Vonn and Woods called it quits and parted ways in 2015.?
Prior to her relationship with Osario, the three-time Olympic skier was engaged to Canadian ice hockey defenceman P.K. Subban. However, Vonn and Subban ended their engagement in December 2020 after three years together.
Lindsey Vonn?s after retirement life
Lindsey Vonn announced her retirement in February 2019. She competed in her final downhill event on February 10 at the 2019 world championships in ?re, Sweden. After winning the bronze medal in the event, Vonn officially retired from the sport.
Soon after her retirement, she joined forces with Dwayne 'The Rock' Johnson as a brand ambassador of the actor's sportswear brand, Project Rock. Talikng about her partnership with the Rock, Vonn stated, "What I find so inspiring about Dwayne is that he always gives 110 percent in everything that he does". She further added, ?He basically stands for 100 percent authenticity and 100 percent effort?.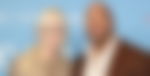 Interestingly, in 2020, Vonn hosted the reality show, The Pack, in which dogs and their owners competed in various challenges.
Nonetheless, along with her passion for alpine skiing, Vonn also is fascinated by the sporting field of Formula 1. Nonetheless, her compulsion toward the sport even made her sit behind the steering wheel in 2016 at the Red Bull Ring. After testing the asphalt at the Red Bull arena, she expressed her desire of becoming an F1 driver. "I was thinking about switching and going on to the Formula 1. Like actually trying to be a racer, a driver. But I couldn?t because they wanted me to commit".
Name - Lindsey Vonn
Born - 18th October 1984
Place of Birth - St Paul, Minnesota, United States
Nationality - United States of America
Education - University of Missouri?
Parents - Linda Krohn (Mother), Alan Kildow (Father)
Height - 5'8''
Weight - 158 lbs
Boyfriend - Diego Osario
Kids - NIL
Social Media - Instagram: @lindseyvonn
Twitter: @lindseyvonn