Lionel Messi
Lionel Messi: Net Worth 2023, Personal Life, Career, and Endorsements
Today?s generation categorizes Lionel Messi in a bracket that is beyond elite. The Argentine World Cup winner just turned 36 in June. Currently, with Inter Miami, Messi is on a mission to become the new face of soccer in America similar to Cristiano Ronaldo?s potential impact in Saudi Arabia. It?s reported that he preferred to join Inter Miami over the likes of moving to Saudi.
Last December, he finally managed to win the FIFA World Cup with Argentina. ?In the famous words of Peter Drury, ?Scaloni will be fated, Messi will be sainted?. While everybody thought it was his last, it might just not be the case. With the USA as one of the host nations for the 2026 FIFA World Cup, the soccer veteran might surely hang around in the game for a bit longer.
Lionel Messi's net worth in 2023
Lionel Messi?s current net worth in 2023 is $600 million. At Inter Miami, the Argentine soccer legend has signed a four-year contract worth $55 million. This contract had made him the highest-earning player in the MLS by far. It is also important to note that he rejected a $400 million+ Saudi Pro League offer in comparison to the Inter Miami one. Surprisingly, he still has a connection to Saudi.
In early 2021, he inked a $25 million deal and became the ambassador of the country. Apart from that, the Argentine also cashes out a huge paycheque every year through his endorsements. In the past, he has endorsed several renowned brands like Jacob and Co., OrCam, Pepsi, Budweiser, Air Europa, Mastercard, Byjus, and many more.
He had originally signed with NIKE when he was 14 but later switched to Adidas. Currently, he is on a lifetime deal with the brand with his own sub-brand Adidas Messi. In recent times, he?s been promoting his own store namely ?The Messi Store? a lot on social media.
Lionel Messi?s early life and his family
On June 24, 1987, Jorge Messi and Celia Cuccittini gave birth to Lionel Messi. Out of four children, the soccer legend was third. He reportedly developed an interest in the game at a very young age. At the age of 4, his father started coaching him at a local club namely Grandoli. But his earliest influence was his maternal grandmother, who accompanied him for training at matches.
That is why he celebrates many of his goals by pointing towards the sky to date, in tribute to his grandmother. At the age of six, he joined Newell?s Old Boys. During his six-year tenure at the club, he scored almost 500 goals. At such a young age, he had become a fan favorite and also ?untouchable?. But his soccer career was seemingly in jeopardy after he was diagnosed with growth hormone deficiency.
He then started receiving growth hormone treatment, but the medical bills were rapidly piling up. His father had to reportedly shell out at least $1000 per month. In an attempt to look for a medical sponsor and a new soccer club, Messi?s family relied on some of their relatives that lived in Catalonia. And the rest is history.
Lionel Messi and his feat at FC Barcelona
Initially, FC Barcelona refused to sign him because of his age and also because he was foreign. But in December 2000, the club showed their commitment toward the player with the famous ?paper napkin?. His family relocated to Barcelona and Messi joined the U14 team. Unsurprisingly, he excelled really quickly. He scored 21 goals in just 14 games with the U14s and climbed up the ladder.
At the age of 17, he officially made his debut for the club?s senior team. It was during the 2004-05 season. He became the youngest-ever official player and goal scorer in La Liga. In the next year, he won the UEFA Champions League with Barcelona. In 2008, he finished second behind Cristiano Ronaldo in the Ballon d?Or voting list. The following season saw him and his club win their first treble.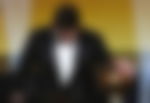 Under Pep Guardiola, he scored 38 goals throughout the iconic 2008-09 season. After that, he simply repeated those audacious numbers every season. In the 2011-12 season, he was banging in goals for fun after he shockingly broke Gerd Muller?s 39-year-old record. He scored 73 goals in all competitions. Here are some of Messi?s noteworthy achievements during his long tenure at FC Barcelona.
With FC Barcelona
La Liga: 2004?05, 2005?06, 2008?09, 2009?10, 2010?11, 2012?13, 2014?15, 2015?16, 2017?18, 2018?19
Copa del Rey: 2008?09, 2011?12, 2014?15, 2015?16, 2016?17, 2017?18, 2020?21
UEFA Champions League: 2005?06, 2008?09, 2010?11, 2014?15
Individual
FC Barcelona's all-time top scorer: 672 goals
Top goal scorer in El Classico: 26
Most games played as an FC Barcelona player: 778
Most goals in a La Liga season: 50
Lionel Messi?s other club team career
Due to several financial constraints for FC Barcelona, the club had to let Lionel Messi leave. A teary-eyed Messi then joined Paris Saint-Germain in 2021 to play alongside Kylian Mbappe and Neymar Jr. The soccer legend signed a two-year deal with the club until June 23 with an additional extension. Messi chose to wear No. 30 at his new club. Messi?s career at PSG was honestly very quiet.
More than appreciation, he ended up leaving the club on not-so-good terms. But he did have a few good moments in France. In August 2022, he provided a long-range assist for Mbappe in starting eight seconds of the game. That became Ligue 1?s second-fastest second goal ever. He ended his PSG career with 32 goals and 35 assists in 75 games initially under Pochettino and then Galtier. Here are his achievements with the club.
Ligue 1: 2021?22, 2022?23
Trophee des Champions: 2022
After leaving Paris Saint-Germain for free, he joined David Beckham?s MLS side. He signed a four-year deal at the club worth $55 million per season. Messi has now become the highest earner of the MLS, miles ahead of Xherdan Shaqiri. Also, he has signed quite a unique contract with Inter Miami. Along with his basic wage, the World Cup winner will also earn commission from Apple (MLS Season Pass) and Adidas.
Lionel Messi?s national team career at the 2022 World Cup
Despite his success in Spain, Lionel Messi decided to represent Argentina. Spanish soccer officials reportedly tried to convince him as he had dual nationality but he refused. He represented his country?s senior national team in the 2006 FIFA World Cup. Further, he won a gold medal at the Beijing 2008 Olympic Games. Messi?s dream of winning the World Cup in 2010 and 2014 was ended by Germany.
Nonetheless, he still managed to win the Golden Ball at the 2014 World Cup. But the thirst and the desire still remained. In 2016, he scored his 55 goal for the country breaking Gabriel Batistuta?s record. After a third consecutive final loss in the Copa America, Messi decided to draw the curtains over his international career. But he made a comeback to the team two months later.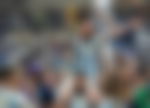 But his country?s situation at international tournaments still didn?t get better. France eliminated Argentina from the 2018 World Cup and they returned home with a third-place finish in the 2019 Copa America. But there was a sudden turn in their fate after that. It seemed like the Argentine squad had pretty much made up their mind about their short-term goals.
Messi won the Copa America in 2021 and then won the 2022 FIFA World Cup with Argentina. Despite his age, he was an ever-shinning presence on the field for his country. He scored two vital goals during the nail-biting World Cup final. Despite retirement rumors, he continues to represent his country. Recently, he reached 100 international goals, becoming only the third player to ever do so.
All the off-field awards won by Lionel Messi
Ballon d'Or: 2009, 2010, 2011, 2012, 2015, 2019, 2021
European Golden Shoe: 2009?10, 2011?12, 2012?13, 2016?17, 2017?18, 2018?19
FIFA World Cup Golden Ball: 2014, 2022
UEFA Men's Player of the Year Award: 2008?09, 2010?11, 2014?15
Pichichi Trophy: 2009?10, 2011?12, 2012?13, 2016?17, 2017?18, 2018?19, 2019?20, 2020?21
Laureus World Sportsman of the Year: 2020, 2023
Argentine Footballer of the Year: 2005, 2007, 2008, 2009, 2010, 2011, 2012, 2013, 2015, 2016, 2017, 2019, 2020, 2021, 2022
Lionel Messi?s wife and kids
Lionel Messi and Antonela Roccuzzo have known each other since childhood. Several sources suggest that he knew her since the age of 5. He reportedly fell in love with her at the age of just 9. He knew her because she was Lucas Scaglia?s cousin, who was his childhood friend. Despite knowing each other for years, they only went official with their relationship in 2009.
After dating for about nine years, Messi and Roccuzzo decided to tie the knot. The grand wedding ceremony took place on June 30, 2017, in Rosario. The power couple have three sons. They welcome their first son Thiago in 2012, followed by Mateo in 2015, and Ciro in 2018. Apart from that, Messi has always cherished his family roots in Rosario.
Foundations and charity
Lionel Messi has been involved in charitable efforts aimed at vulnerable children. His commitment stems from the medical difficulties he faced in his own childhood. Since 2004, he has contributed his time and finances to UNICEF. The organization has a strong association with FC Barcelona. He has even served as a UNICEF goodwill ambassador since his appointment in March 2010.
Further, he reportedly made a donation of more than a million during the COVID pandemic. Further, Messi donated three signed shirts to a Chinese pharmaceutical firm. That helped them secure 50,000 doses of the COVID-19 vaccine.
Apart from that, Messi has also founded his own charitable organization, the Leo Messi Foundation, which supports access to health care, education, and sport for children.
| | |
| --- | --- |
| Name | Lionel Andres Messi |
| Born | 24 June 1987 |
| Place of Birth | Rosario, Santa Fe, Argentina |
| Nationality | Argentine, Spanish, Italian |
| Education | NA |
| Parents | Jorge Messi, Celia Cuccittini |
| Height | 1.70 m (5 ft 7 in) |
| Weight | 72kg |
| Wife | Antonela Roccuzzo |
| Kids | Thiago, Mateo, Ciro |
| Social Media | Instagram, Facebook, YouTube, Website, Email |