Logan Paul
Logan Paul 2022: Record, Net Worth, Salary, and Endorsements
Logan Alexander Paul is an American YouTuber, Podcaster, and Actor turned professional boxer. The internet sensation has a global following for his YouTube videos; he has more than 23 million subscribers on the platform.
The 27-year-old has had 3 boxing fights, out of which one was an amateur, one professional, and one exhibition bout. He is the older brother of an internet sensation-turned-boxer, Jake Paul. In the ring, Logan Paul goes by the nickname 'Maverick'.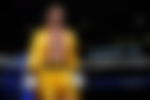 Before his rise to stardom, Logan Paul was a high-school athlete. He was an all-star football player and also had a lot of success at wrestling. He secured fifth place in OHSAA State Championships during his senior high and got into Ohio University as a result. In the university, Paul went one better by qualifying for the school wrestling championship.
He ultimately dropped out to pursue a career on YouTube, and it has brought him a lot of success. His vlogs, which even sometimes featured his parents, garnered a global audience. Logan Paul has starred in many movies like Airplane Mode and Valley Girl. He now focuses his attention on his Podcast, 'The Impaulsive' which has over 4.1 Million followers on YouTube.
The 27-year-old sensation has completely shifted his attention to the sport of boxing. He has also fought Floyd Mayweather in an exhibition.
Logan Paul: Record
Logan Paul's professional boxing record stands at an abysmal 0-1. Yes, the internet sensation has only ever had one professional fight, and he lost a close split decision. This was against fellow YouTube star KSI.
Logan Paul and KSI had first fought in a white-collar boxing event which ended in a draw. The re-match was organized as a professional fight in Los Angeles and even featured world champions like Devin Haney and Billy Joe Saunders.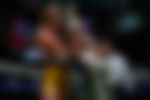 His next fight against Floyd Mayweather was an exhibition. Paul went to the distance (8 Rounds) against 'The Best Ever.' As it was a non-scored exhibition, it resulted in a draw.
Logan Paul: Foundation and Charity
Paul's biggest efforts towards charity came as a result of one of his greatest scandals. After the vlog in Japan, he received a lot of backlash. In an effort to make up for this slip, he declared he would donate $1 million towards charity. However, some reports claim that the whole amount was never donated.
He also raised $130,000 via a Livestream where he did a Pokemon card unboxing. The 'Maverick' donated all his winnings to the National Alliance on Mental Health. Plus, Logan Paul hosted the Challenger games and donated all the money to charity. In total, it is reported that the donations came up to $14,000.
Logan Paul: Net Worth 2022
According to multiple sources like Celebrity Net Worth, Logan Paul's net worth is a whopping $45 million as of 2022. Forbes reports that he earns $150,000 per Facebook post and $80,000 per Instagram sponsored post.
Furthermore, it is reported that he earned $10 million from his YouTube channel in 2019 alone. Though his content is no longer his main source of income, it still rakes in a fair share of money from there.
2022 will see a rise in these numbers as Paul recently signed with WWE.
Logan Paul: Endorsements 2022
According to Forbes, Logan Paul is backed by a number of sponsors, including HBO, Hanes, Bic, Dunkin' Donuts, Nike, Verizon, and PepsiCo. These are the sponsors through which he can earn the outrageous amounts he does via his social media posts.
He also has his own brand called Maverick. Moreover, Paul partnered up with former rival KSI for a new business venture, PRIME Hydration.
How to contact Logan Paul?
| | |
| --- | --- |
| Age | 27 |
| Reach | 76" |
| Height | 6'2" |
| Weight | 190 lbs |
|  Marital status |  Single |
|  Spouse/Partner |   NA |
|  Residence |  Puerto Rico |
|  Hometown |  Ohio, United States |
|  Nationality |  American |
|  Endorsement |  HBO, Pepsico, Nike, Dunkin' Donuts, Verizon, Hanes, and Bic. |
| Net Worth | $45 million |
| Birthdate | 1995/04/01 |
| Record | 0-1-1 |
| Achievements | NA |
| Nickname | 'Maverick' |