Lou Ferrigno
Lou Ferrigno Net Worth 2023
In 1975, the Brooklyn-born bodybuilder was one of Arnold Schwarzenegger's biggest competitors. Having missed out on the win, Ferrigno took his talents elsewhere and played a beloved Marvel character on-screen for many years. The now 71-year-old is a cherished name, not only in the bodybuilding community but also in the world of comic fandom. Apart from bodybuilding and acting, Ferrigno also served in the Sheriff's Department for a brief period after retirement. He is also the owner of the fitness equipment line Ferrigno Fitness.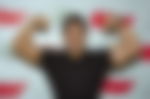 Owing to his various stints throughout the years, Ferrigno is currently worth $12 million.
Lou Ferrigno's early life
Born on November 9th, 1951, Ferrigno is a Brooklyn native. His father, Matt Ferrigno, was a police lieutenant, while his mom stayed home to take care of her only child. Owing to a series of ear infections, Lou lost 75-80% of his hearing. A speech impediment combined with hearing loss led to Ferrigno being bullied, as his peers would often call him "deaf" or "mute."
The alienated feeling led to Lou reading comic books such as 'Hulk' and Spider-Man. By reading such comics, Ferrigno got obsessed with power and started wanting to become strong enough to defend himself. And hence, Lou started weight training when he was 13.
Lou Ferrigno and his parents, wife, and children
As mentioned above, Ferrigno was born to a Brooklyn Police lieutenant, Matt, and his homemaker wife, Victoria. Though Ferrigno shared a bitter-sweet relationship with his father, Matt's service had inspired him to join the Sheriff's Department. Owing to his bodybuilding career, Ferrigno was a prime entity of the 1977 bodybuilding docudrama, Pumping Iron. Because of this his parents, too, made a cameo in the film.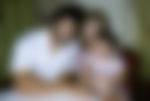 After a successful career in bodybuilding and a great start in the acting world, Ferrigno deemed it was time to settle down. In May 1978, Ferrigno married Susan Groff. However, their union didn't last long, and the duo parted ways a year later, in 1979. Then, he met psychotherapist Carla Green. Giving marriage another shot, Ferrigno tied the knot with Green in May 1980. Over the years, the couple created a happy family with their three children.
A year after their marriage, Green and Ferrigno welcomed their eldest child Shanna, in 1981. Their eldest son, Louis Jr. was born in 1984. Though Ferrigno didn't want his son to join the bodybuilding world, Louis Jr. eventually followed in his father's footsteps and became a bodybuilder and actor. Six years after Louis Jr.'s birth, in 1990, Lou's youngest child Brent was born.
Bodybuilding Career of Ferrigno
Having started training in the basement of his home in Brooklyn, Ferrigno entered his first professional tournament when he was 19. In 1970, Lou took part in the Mr. New Jersey Open Hercules tournament in Trenton. He placed 22nd among the 22 men that took part in the event. But Ferrigno wouldn't stay at the bottom for too long. In 1973, a 22-year-old Lou won his first and second bodybuilding titles as he won the Mr. America and the tall class of Mr. Universe in Geneva.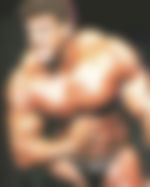 Two years later, Lou fielded his name alongside Arnold Schwarzenegger in the Mr. Olympia event in South Africa. Lou took the podium with a third-place finish at the event. After a 17-year hiatus from professional bodybuilding, Ferrigno came back for the Mr. Olympia tournament in Helsinki in 1992. Here, he finished in 12th place. Lou returned to the competition the following year and finished in 10th place, which would also be his last appearance at the event. In 1994, Lou made his final competitive appearance at the Masters Olympia event. Ferrigno finished second in the inaugural edition of the event, behind Robby Robinson.
Bodybuilding Achievements of Lou Ferrigno
1971: Pro Mr. America – WBBG, Teen 1st
1971: Teen Mr. America – AAU, 4th, Most Muscular 5th
1972: Pro Mr. America – WBBG, 2nd
1972: NABBA Mr. Universe, Tall 2nd
1973: IFBB Mr. America, Overall Winner
1973: IFBB Mr. Universe, Tall 1st, Overall Winner
1974: IFBB Mr. International
1974: IFBB Mr. Universe, Tall 1st, Overall Winner
1974 Mr. Olympia, Heavyweight 2nd
1975 Mr. Olympia, Tall class, 3rd place
1992 Mr. Olympia, 12th
1993 Mr. Olympia, 10th
1994: Olympia Masters, 2nd
Lou 'The Hulk' Ferrigno and his Hollywood journey
After taking a break from professional bodybuilding after 1975, Ferrigno explored the field of Hollywood, wherein he found major success. From 1977 to 1982, Loue starred as his favorite comic hero in the TV series, 'The Incredible Hulk.' He also reprised his role in three 'Incredible Hulk' TV movies. Though it's the highlight of his career, the fame had a negative impact on his personal life. People started fearing him after his realistic portrayal of the angry giant.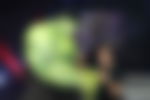 But as time went on, Lou also appeared twice in 'Battle of the Network Stars.' Ferrigno has made several guest appearances, movies including 'Hulk' (2003) and 'The Incredible Hulk' (2008). Until the 2015 film 'Avengers: Age of Ultron,' Ferrigno continued to be the voice of Hulk before Mark Ruffalo took over the reins. The 1977 documentary 'Pumping Iron,' focused on Lou's attempt to beat Schwarzenegger in the Mr. Olympia competition.
Lou Ferrigno and his health issues
When Lou Ferrigno was a toddler he suffered from a series of ear infections. This resulted in him losing 70-80% of his hearing ability at a young able. Not only did he struggle with adjusting to the sudden disability, but Ferrigno also faced bullying in school because of his situation. He then learned to lip-read to get by in his daily life. Eventually, in 2011, the bodybuilder gave hearing aid implants a shot. Unfortunately, the implant wasn't of much help to the star as it only amplified the sounds around him. Ultimately they had to be removed.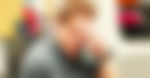 A decade later, Ferrigno gave science and technology another shot and underwent a second surgery. This time he got a cochlear implant which fortunately brought his lifelong misery to an end. The surgery in 2021 was successful and significantly improved his hearing ability. Talking about his cochlear implants, Ferrigno once revealed he felt like he was reborn. Now, the bodybuilder turned actor no longer has to struggle in communicating with people.
Lou Ferrigno's retirement from bodybuilding
After winning back-to-back two Mr. Universe titles in 1973 and 1974, Ferrigno had a great start to his Mr. Olympia journey. He finished second and third, respectively, in his first two years. However, everything changed when Ferrigno took over a decade-long break from the stage. It happened after his stint in the 1977 docudrama Pumping Iron, and Ferrigno went on to focus on his acting career.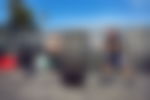 He returned briefly in the early 90s, however, things weren't the same as before. When he staged a comeback in 1992, he received the lowest rank of his career and finished 12th in Mr. Olympia. The following year was not much different as he finished 10th. However, he bounced back in 1994 after changing classes. That year he participated in Masters Olympia and secured the 2nd position. With this, Ferrigno drew the curtains to his Olympia journey, just like he had started two decades ago. He then retired from competitive bodybuilding.
However, retiring from the stage did not mean Ferrigno disappeared from the bodybuilding world. He continues to spread his impact as a professional trainer. During his stint as a fitness trainer, Ferrigno worked as a personal trainer for renowned celebrities like Michael Jackson. Even at the age of 71, Ferrigno has maintained a jacked physique.
Name

Louis Jude Ferrigno Sr.

Born

9 November 1951

Place of Birth

 New York, New York, United States

Nationality

American

Education

Brooklyn Technical High School

Parents

Matt Ferrigno, Victoria Ferrigno

Height

6'5"

Weight

315 lb

Wife

 

Carla Ferrigno (m. 1980), 

 Susan Groff (m. 1978–1979)

Kids

 

 Shanna Ferrigno, Louis Ferrigno Jr., Brent Ferrigno

Social Media

Instagram