Luka Doncic
Luka Doncic 2022: Net worth, salary & endorsements
At just 22 years old, Luka Doncic has already become irreplaceable for the Dallas Mavericks and is being regarded as the next big thing in NBA.
Doncic was born on February 28, 1999, in Ljubljana, Slovenia. According to his family, he first touched a basketball when he was seven months old. He rose under the guardianship of his mom, Mirjam Poterbin, after their parents divorced in 2008.
He shone as a youth player for the Slovenian club Union Olimpija. Then, he joined the youth academy of the Spanish club, Real Madrid, at age 13. He became the youngest in the club history to make his senior debut at the age of 16. Moreover, he led Madrid to the 2018 EuroLeague title as an 18-year-old and winning the EuroLeague MVP as well as the Final Four MVP.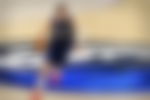 In 2018, Doncic declared for the NBA draft and joined the Dallas Mavericks in the United States. He was actually drafted by Atlanta Hawks as the third overall pick, but was traded to Dallas Mavericks.
In his short NBA career, Doncic already has 2 All-Star and 2 All-NBA honors to his name. The Slovakian plays in the position of point guard with No. 77 jersey. He also played a crucial role for Slovenia in the Tokyo 2020 Olympics.
Doncic is currently known to be together with his girlfriend, Anamaria Goltes.
Major achievements
2 x NBA All-Star (2020, 2021)
NBA Rookie of the Year (2019)
2 x All-NBA First Team (2020, 2021)
EuroLeague champion (2018)
NBA All-Rookie First Team (2019)
EuroLeague MVP (2018)
EuroLeague Final Four MVP (2018)
All-EuroLeague First Team (2018)
FIBA Intercontinental Cup champion (2015)
Luka Doncic stats
After 232 regular season games in his NBA career, Doncic has been averaging 25.7 points, 8.4 rebounds and 7.8 assists per game.
In the 2021-22 season, he averages almost a triple double with 27.7 points, 8.5 assists and 8.8 rebounds per game. While all of these numbers are impressive, his numbers in the playoffs are absolutely staggering.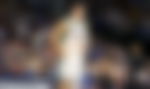 In the 2 playoff series and 13 games he has played, Luka has averaged a mind-boggling 33.5 points, 9.5 assists and 8.8 rebounds per game. Considering how he has progressed in his career, don't be surprised if the Slovakian is in MVP contention.
Luka Doncic net worth 2022
Celebrity net worth estimates the net worth of Luka Doncic as $25 million, and this number is expected to rise significantly.
Luka Doncic contract details
Doncic is still under his rookie-level contract, but was up for a max extension in the last off-season. The Mavs certainly did not miss the opportunity.
Signing a whopping 5-year contract worth $207 million, Luka certainly is up for a big payday from the 2021-22 season. While he will earn only $10,174,391, this number will likely be tripled as Doncic is estimated to earn $35,700,000 for the 2022-23 season.
Luka Doncic endorsements
Doncic also looks set to sign big endorsement deals as he becomes increasingly popular in the league. He was a sneaker free agent before the start of the season after his shoe deal with Nike expired. In December 2019, Luka Doncic signed a multi-year shoe deal with Air Jordan.
Apart from that, Doncic recently graced the cover of NBA 2K and became one of the youngest players in league history to do so. He also has deals with Panini, BioSteel and WME Sports.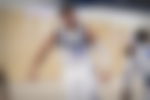 Luka Doncic charity
Luka Doncic put his shoes up for auction in 2017 after winning the Euro league to raise money for nurturing young basketball talent. Moreover, he participated in a charity Tennis match after coming into the NBA. The match was organized by Mavericks legend Dirk Nowitzki, who has retired now.
ADVERTISEMENT
Article continues below this ad
How to contact Luka Doncic?
Luka Doncic's Instagram: https://www.instagram.com/lukadoncic/?hl=en
Luka Doncic's Twitter: https://twitter.com/luka7doncic?lang=en
ADVERTISEMENT
Article continues below this ad
Luka Doncic's Facebook: https://www.facebook.com/Luka-Doncic-1488928574716660/
| | |
| --- | --- |
| Age | 22 |
| Marital Status | Unmarried |
| Girlfriend | Anamaria Goltes |
| Nationality | Slovenian |
| Height | 6′ 7″ (2.01 m) |
| Weight | 104 kg |
| Team | Dallas Mavericks |
| Shoes | Air Jordan |
| NBA Rings | Nil |
| Wingspan | 81 inches |
| Endorsements | Air Jordan, 2K, Panini, BioSteel |