Lydia Ko
Lydia Ko 2023: Net worth, Salary, and Endorsements
Hailing from New Zealand, Korean-born Lydia Ko is one of the most decorated players in the history of the LPGA. At the age of 17 years, nine months, and nine days, Ko had become the youngest player of either gender to be ranked No. 1 in professional golf.
One of the most successful golfers on the LPGA Tour, Ko's accomplishments include major wins, and numerous honors, among other things. Let's dive in to learn more!
Personal life and family
Lydia Ko was born on 24 April 1997 in Seoul, South Korea. When she was an infant, Ko and her family?moved?to?New Zealand. Ko started playing golf at the age of five at the Pupuke Golf Club. It was owned by a professional Golfer named Guy Wilson who coached her until 22. She attended Pinehurst School in Albany, New Zealand for her?studies.
Besides golf, tennis is something that excites Lydia Ko. She also indulges in rock climbing and reading. On 30 December 2022, she got married to Chung Jun, the son of the Hyundai Card Vice Chairman Chung Tae-young. The wedding ceremony took place at the Myeondong Cathedral in Seoul, South Korea.
Amateur career
Lydia Ko?appeared?in the New Zealand national amateur championships for the first time at the age of 7. As a 14-year-old, she?won?the Bing Lee/Samsung Women's NSW Open on the ALPG Tour and created history as the youngest player ever to win a professional golf tour event. She broke Japanese star Ryo Ishikawa's record, which she achieved as a 15-year-old, and Australian Amy Yang's women's record of 16 years, 192 days.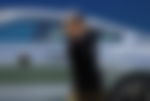 Before she went pro, Ko spent 130 weeks as the top-ranked women's amateur golfer in the world. During that stint, she claimed the Canadian Open title twice! With this incredible feat, she became the first amateur to emerge winner in an LPGA Tour event in over 43 years. She also became the youngest-ever winner of an LPGA event, edging past Lexi Thompson.
Professional career
In 2013, Ko announced that she would turn professional for the 2014 season. Moreover, she registered her first LPGA Tour win at the Swinging Skirts LPGA Classic. Ko won a total of three tournaments in 2014, marking victories at Marathon Classic and CME Group Tour Championship. 2015 turned out to be a successful year for the golfer as she won 5 times and gained the world's number-one rank. After 2018, Ko faced several setbacks and failed to register a win in the LPGA for the following three years.
However, she later returned to her winning ways in 2021, claiming the Lotte Championship in Hawaii. It was a big year for the golfer as she not only represented New Zealand in the Olympics but also claimed the Vare Trophy for the lowest scoring average on the Tour.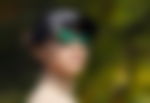 In 2022, Ko won three out of her 22 starts. In November, she nabbed the CME Group Tour Championship as well as the record $2 million first prize. That win also helped Ko clinch the season's money title, the Vare Trophy for lowest scoring average, and the LPGA Player of the Year title. She also returned to the World No. 1 position for the first time since 2017.
Major victories and Olympics achievements
In 2015, Ko defeated Lexi Thompson at the Evian Championship to register her first major victory. Later, in 2016, she won her second major at ANA Inspiration. Lydia Ko also has two Olympic medals in her bag. She won silver at the Rio Olympics in 2016 and grabbed the bronze at the Tokyo Olympics.
Net worth and endorsements
Per Celebrity Net Worth, Lydia Ko has a net worth of $25 million! In 2014, she was listed in Time magazine as one of the year's 100 most influential people. Among the wealthiest female golfers in the world, the New Zealander boasts several lucrative endorsement deals with top brands.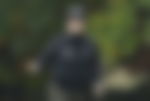 She serves as the brand ambassador for Proto-Concept Golf/Golf and has also signed a deal with Parsons Xtreme Golf (PXG), a brand known for its golfing clubs and other equipment. She has also teamed up with Lululemon, an athletic apparel brand.
How to Contact Lydia Ko?
Instagram: @lydsko
| | |
| --- | --- |
| Full Name | Bo-Gyung "Lydia" Ko |
| Age | 26 |
| Spouse | N/A |
| Nickname | Lyds |
| Birth Year | 1997 |
| College | Korea University |
| Height | 5' 5" |
| Weight | 143.3 lbs |
| Professional Wins | 26 |
| Highest Ranking | 1st? |
| Residency | Orlando, Florida, U.S. |
| Nationality | New Zealand |
| Children | N/A |