Lydia Ko
Lydia Ko 2021: Net worth, Salary, and Endorsements
Bo-Gyung "Lydia" Ko is a 24-year-old Korean-born New Zealand professional golfer. Currently, she sits at 3 in the LPGA rankings behind Ko Jin-young and Nelly Korda. She is known best for her golf swing and has received a lot of appreciation for it.
Besides golf, tennis is something that excites Lydia Ko. Her hobbies include activities like Rock Climbing and Reading.
Lydia Ko: Early Life
Ko was born on 24 April 1997 in Seoul, South Korea. When she was an infant, Ko and her family moved to New Zealand. Ko started playing golf at the age of five at the Pupuke Golf Club. It was owned by a professional Golfer named Guy Wilson who coached her until 22. She attended Pinehurst School in Albany, New Zealand for her studies.
Lydia Ko: Net Worth
The actual net worth of Ko is not available. However, she has earned $12,330,954 in prize money. Besides her earnings from the golf course, she has raked in money from endorsements. In 2019, Ko became an elite ambassador for the golf clothing company, Lululemon. Ko signed a deal in 2017 with PXG, which was worth $14.5 million. Her sponsors' list includes other big names like ECCO and Lexus.
Lydia Ko: Amateur Carrer
Ko appeared in the New Zealand national amateur championships for the first time at the age of 7. As a 14-year-old, she won the Bing Lee/Samsung Women's NSW Open on the ALPG Tour and created history as the youngest payer to win a professional golf tour event. She broke Japanese star Ryo Ishikawa's record, which she achieved as a 15-year-old, and Australian Amy Yang's women's record of 16 years, 192 days.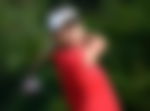 In 2012, she became the youngest-ever winner of an LPGA Tour event, at the CN Canadian Women's Open. The win made her the first amateur to secure an LPGA win in over 43 years.
Lydia Ko: Amateur Wins
Lydia Ko has 6 wins as an amateur, including the Australian Women's Amateur Strokeplay Championship in 2011 and US Women Amateur in 2012. She became the first New Zealand woman to win the US Amateur.
Lydia Ko: Professional Career
In 2013, Ko announced that she would turn professional for the 2014 season. Moreover, she registered her first LPGA Tour win at the Swinging Skirts LPGA Classic. Ko won a total of three tournaments in 2014, marking victories at Marathon Classic and CME Group Tour Championship. 2015 turned out to be a successful year for the golfer as she won 5 times and gained world number one rank.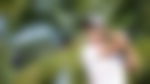 After 2018, a downfall came for Ko as she failed to win an LPGA for the next three years. During this time, fans were really concerned about her and even asked questions about her weight loss. In 2019, replying to her weight loss questions, Lydia Ko said that she has lost no weight since 2018.
In April 2021, she ended her drought by winning the Lotte Championship, Hawaii.
Lydia Ko: Professional Wins
Ko has registered a total of 22 professional wins. Moreover, she has 16 LPGA wins which include 2 Major Championships. She also has appeared on the Ladies European Tour and won 6 times.
She grabbed her second Olympic medal at Tokyo Olympics in the form of Bronze. Earlier, she won Silver at Rio Olympics 2016.
Lydia Ko: Personal Life
Lydia Ko is not married. However, she keeps her personal life very private, and that is why not much information is available.
Lydia Ko Results: Major Championship And Summer Olympics
In 2015, Ko defeated Lexi Thompson at the Evian Championship to register her first major victory. Later, in 2016, she won her second major at ANA Inspiration.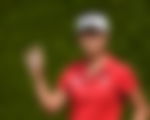 Lydia Ko also has two Olympic medals in her bag. She won silver at Rio Olympics in 2016 and grabbed the bronze at Tokyo Olympics.
Lydia Ko: LPGA Tour Career Summary
She has a total of 16 wins on the LPGA tour. The first one came back in 2012 at CN Canadian Women's Open. She won the Canadian Women's Open once again in the following year and defender her title. In 2018, Ko won the LPGA MEDIHEAL Championship.
Further, she won the LOTTE Championship in 2021, ending a three-year drought at LPGA.
Lydia Ko: World Rank
Currently, Lydia Ko is ranked 3rd in the World rankings. Earlier, in 2015, Ko achieved the number 1 rank. In 2017, after spending 85 weeks on one no. 1 spot, Ariya Jutanugarn surpassed her.
Lydia Ko:
Records and achievement
LPGA Wins: 16
Ladies European Tour: 6
LPGA of Korea Tour: 1
ALPG Tour: 5
Youngest Millionaire to play on the LPGA Tour (17 years, 2 months, 26 days)
Won Halberg Supreme award (2016)
New Zealand Sportswomen of the year (2013, 2014, 2015)
LPGA Rookie of the year (2014)
LPGA Players of the year (2015)
Best Female Golfer ESPY Awards (2016)
ADVERTISEMENT
Article continues below this ad
How to Contact Lydia Ko?
Lydia Ko: Website
Lydia Ko Instagram: @lydsko
ADVERTISEMENT
Article continues below this ad
| | |
| --- | --- |
| Full Name | Bo-Gyung "Lydia" Ko |
| Age | 24 |
| Spouse | N/A |
| Nick Name | Lyds |
| Birth Year | 1997 |
| College | Korea University |
| Height | 5' 5" |
| Weight | 112 lbs |
| Professional Wins | 22 |
| Highest Ranking | 1st  |
| Residency | Orlando, Florida, U.S. |
| Nationality | New Zealand |
| Children | N/A |