Madden NFL 21
Madden NFL 21: Updates, Dual Entitlement, Mobile Version, and PC Requirements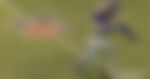 Madden NFL 21 is an American football video game based on the National Football League (NFL). Developed and published by Electronic Arts, the title is the latest installment in the long-running, world-renowned Madden NFL series.
Madden NFL 21 Gameplay Features
Packed with innovative new gameplay mechanics, the game delivers more levels of control and ingenuity, inspiring creativity on and off the field. The all-new Skill Stick helps players get crafty by allowing enhanced precision on both sides of the ball.
The Skill Stick facilitates linking clever skill-move combos that setup amazing gameplay moments. New evasive moves like dead-leg and slide hurdles combined with spins, jukes, and hurdles to create space require mastering. Meanwhile, players can run up the score with an innovative ball-carrier system developed to inspire creativity.
The Skill Stick facilitates full control and responsiveness with specific pass rush moves and combos. Being strategic is key as offensive linemen will build resistance to repeated moves.
Tackling advancements include location-based tackling, breakdown tackling, and improved dive tackling for all-out precision on defense. Diversifying play style is important to outsmart adaptive AI adjustments that counter players' tendencies in novel ways.
Madden NFL 21 Game Modes
Madden NFL 21 changes the game and lets players take control of their own legacy. The title delivers new features and modes, including:
Face of the Franchise: Rise to Fame — The new playable documentary career mode offers all-out levels of agency and depth throughout your journey to the Hall of Fame. It is about shaping your own path to greatness, rising to fame, and transcending NFL history. In this mode, you can push the limits of your legacy.
The Yard — Mind-blowing gameplay highlights in The Yard are generated by innovative trick play animations never seen before in the Madden NFL series. The new gameplay takes full effect by bringing out the ability to adapt and create because winning matters most.
You can create and customize your one-of-a-kind Avatar to represent you and express your individuality throughout The Yard. Deck out your Avatar with some of the freshest gear featured in the series ever. Collect Rep to build your Madden Rank as you progress and earn Cred to unlock more gear.
Madden Ultimate Team — A new season of Ultimate Team content means you earn rewards to finesse your depth chart and flex your fantasy roster on the competition.
Hone your skills with Ultimate Team Challenges. Elevate your gameplay in different competitive modes like MUT draft, MUT champions, or Squads to receive rewards that you can apply to your Ultimate Team campaign.
Superstar X-Factor 2.0 —  Explore over 50 new Superstar and X-Factor abilities, fresh out of the lab designed to elevate the stars of a new generation in Madden NFL 21. The abilities are reserved for the most elite players in the league. Learn which players are equipped and how to trigger and knockout their abilities in-game.
Madden NFL 21 Editions
There are three editions of EA Sports' latest American football simulation game - Madden NFL 21 Standard Edition, Madden NFL 21 Deluxe Edition, and Madden NFL 21 MVP Edition.
While the Standard Edition costs $59.99 and is the basic version. Meanwhile, the Deluxe Edition and MVP Edition are special versions, costing $79.99 and $99.99, respectively.
Standard Edition includes: 1 of 32 Players from NFL Team Elite Packs, 5 Madden Ultimate Team Gold Team Fantasy Packs, 1 "Your Choice" Uniform Pack.
Deluxe Edition includes: 7 Madden Ultimate Team Gold Fantasy Packs, 1 of 32 Players from NFL Team Elite Packs, 1 "Your Choice" Uniform Pack.
MVP Edition includes: 12 Madden Ultimate Team Gold Team Fantasy Packs, 1 Large Quicksell Training Pack, Madden Championship Series Ultimate Champion Pack, Lamar Jackson Elite Item with Power Up, 1 of 32 Players from NFL Team Elite Packs, 1 "Your Choice" Uniform Pack.
Madden NFL 21 Release Date
Electronic Arts released the latest Madden NFL title worldwide for PlayStation 4, Xbox One, and PC on August 28, 2020.
A mobile version of the latest title, named Madden NFL 21 Mobile, was launched for iOS and Android a few weeks before the game's initial launch.
Meanwhile, the next-gen version of the game for PlayStation 5, Xbox Series X/S, will release worldwide on December 4, 2020.
EA will share more information about the next-gen features in the coming weeks as the game's next-gen version nears launch.
Madden NFL 21 on Next-Gen Consoles: Dual entitlement
The power of PlayStation 5 and Xbox Series X/S next-gen consoles has enabled EA to unlock innovations like blazing fast load times, deferred lighting and rendering, enhanced animation technology, spatialized audio, and more. From visual to visceral, every time the payer steps on the field, it will uplift the entire gameplay experience to the next level.
Partnering up with Sony and Microsoft, EA has put forth the Dual Entitlement feature. Dual Entitlement lets you upgrade your copy of Madden NFL 21 on PlayStation 4 to PlayStation 5, or from Xbox One to Xbox Series X|S, when the game launches on next-generation consoles, for free.
This means you won't need to buy Madden NFL twice to upgrade the game's copy from PlayStation 4 to PlayStation 5 or Xbox One to Xbox Series X/S. For more information about upgrading to the next-gen Madden NFL 21, please visit EA's official website here.
Madden NFL System Requirements for PC
Minimum PC Requirements
OS: Windows 10 
Processor (AMD): Athlon X4 880K @4GHz  or better
Processor (Intel): Core i3-6100 @3.7GHz or better 
Memory: 8GB
Graphics Card (AMD): Radeon RX 460 or Equivalent
Graphics Card (Nvidia): GeForce GTX 670 or Equivalent
DirectX: 11
Multiplayer Online Connection Requirements: 512 KBPS or faster Internet connection
Hard Drive Space: 50GB.
Recommended PC Requirements
OS: Windows 10 
Processor (AMD): FX 8150 @3.6GHz or better
Processor (Intel): Core i5-3550 @3.40GHz or better 
Memory: 16GB
Graphics Card (AMD): Radeon R9 270x or Equivalent
Graphics Card (Nvidia): GeForce GTX 680 or Equivalent
DirectX: 11
ADVERTISEMENT
Article continues below this ad
Multiplayer Online Connection Requirements: Broadband Connection 
Hard Drive Space: 50GB
Details
ADVERTISEMENT
Article continues below this ad
| | |
| --- | --- |
| First Release | John Madden Football, 1988 |
| Latest Release | Madden NFL 21, 2020 |
| Spinoffs | Titles in the Madden NFL series |
| Developers | EA Tiburon, Publisher: EA Sports |
| Platforms | Windows, Xbox One, PS4, Stadia, PS5, Xbox Series X|S, iOS, Android |
| Genre | Sports |
| Mode(s) | Single-player, multiplayer |