Magnus Carlsen
Magnus Carlsen 2022: Net Worth, Salary, and Endorsements
In terms of pure dominance from a very young age, Magnus Carlsen is right up there with the best. The grandmaster is one of the best chess players in the game's history. Moreover, he has been a top-ranked player in FIDE World Rankings since 2010 as he is behind grandmaster Garry Kasparov. To sum up, he currently holds the World Chess Champion, World Rapid Chess Champion, and World Blitz Chess Champion.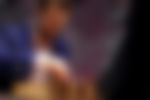 Early Life
Born on 30th November 1990, Carlsen was born to Henrik and Sigrun. His father is a chemical engineer while his mother is an IT consultant. As his father kept getting transferred to different countries, he traveled to many countries during his childhood. His father recollected how he was a genius as he solved 50-piece jigsaw puzzles at the age of 4. At the age of five, his father introduced him to chess while being an amateur chess player himself.
Seeing his talent, Norway's famous chess player Simen Agdestein, trained him to become a fantastic player.
Magnus Carlsen's Career
After playing from a very young age, she rose through the ratings from 904 to 1907 in three months. Being 10 years old during that time, he shocked everyone during that time. His talents came to everyone's notice after he drew against Garry Kasparov. Although the latter defeated him in the second game, Carlsen attracted attention from all corners of the world.
He shocked a lot of people back in 2004 as he reached the third round of the Chess World Cup when being just 15 years old. After that, he reached the semi-finals of the Chess World Cup in 2007 but was later eliminated by Gata Kamsky. Likewise, in 2008, he won his first tournament as he shared first place at the FIDE Grand Prix tournament in Baku. Victories started coming in bulk as he won the London Chess Classic and ended the year as World number one.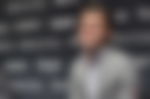 Most of the tournaments, thereafter, saw him winning many titles and championships. He made a rating of 2835 in 2012, coming close to Garry Kasparov's record of 2851 set in 1999. He finally broke the record during the 2012 London Chess Classic as he scored a rating of 2861. Later in 2013, he defeated India's Viswanathan Anand and became the second-youngest World Champion in the world. Since then, he won four World Championship titles as he is currently defending his title against Russia's Ian Nepomniachtchi.
Known for his aggressive style and unpredictability, he takes opponents by the scruff of the neck. His wide variety of openings makes him a tough opponent to face. Hence, players find it hard to defeat him. His rating of 2882 is the highest ever by a Chess player in the game's history.
Magnus Carlsen Net worth and Endorsements
According to Celebrity Net Worth, Magnus Carlsen's net worth is estimated to be around $50 million. He earns his money through tournament prizes, YouTube channels, and other endorsements.
He is the co-founder of the app Play Magnus AS which is compatible with both Android and IOS devices. Hence, he earns $2 million through endorsements while signing a record-breaking deal with Unibet. Moreover, Carlsen signed endorsement deals with Simonsen Vogt Wigg, Arctic Securities, Mastercard, Skilling, and Instaforex.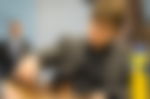 He was voted as the 'Sexiest Men of 2013' by Cosmopolitan. Significantly, he is a big fan of the soccer club Real Madrid. He plays soccer regularly while ranking number one in Premier League's fantasy game in 2019.
Magnus Carlsen's Achievements
Magnus Carlsen won the World Chess Championship in 2013 and is still the champion.


He won the Rapid and Blitz Chess Championship in 2014.


He has an IQ of over 190


Magnus Carlsen is the highest-rated Chess player of all time.


Magnus Carlsen became the 2nd youngest World Champion in 2013
Contact Details
ADVERTISEMENT
Article continues below this ad
Twitter: @MagnusCarlsen
Instagram: @magnus_carlsen
ADVERTISEMENT
Article continues below this ad
| | |
| --- | --- |
| Age | 31 |
| Girlfriend | Elisabet Lorentzen Djonne |
| Height | 5'7" |
| Weight | 149 lb |
| Nationality | Norwegian |
| World Championships | 4 |
| Net Worth | $8 million |
| Endorsements | Simonsen Vogt Wigg, Arctic Securities, Mastercard, Skilling, Instaforex. |