Maria Sharapova
Maria Sharapova 2022: Net Worth, Salary, and Endorsements
Maria?Yuryevna Sharapova is?one of the highest-paid female athletes in the world. Sharapova was born on April 19, 1987, in Nyagan, Russia.
Exceptional hand-eye coordination accompanied her very first tennis lesson with the Russian coach Yuri Yutkin.
At age seven, she moved from Russia to the US with her father with just $700 in savings and no knowledge of English.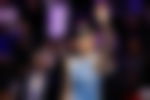 On-court Achievements
Sharapova's maiden slam came at Wimbledon in 2004 when she was 17-years-old. In the same year, she won the WTA Tour Finals by defeating Serena Williams in the final. As a 19-year-old, she clinched the US Open title in 2006.
Two years later, in 2008, she won the Australian Open title. She was also part of the Fed Cup-winning team from Russia in the year 2008.
In 2012 and 2014, she held the Roland Garros title. During the 2012 London Olympics, Sharapova won a silver medal for Russia. Additionally, she holds 36 WTA titles which include five Grand Slam titles.
She is the only Russian to hold a career Grand Slam. She has even defeated the likes of Simona Halep and Serena Williams at Grand Slam finals.
MORE - WATCH ? When Serena Williams Called Maria Sharapova B*TCH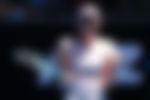 She was suspended from the WTA circuit for 15 months as she failed a drug test in 2016. Post that, she won a title in Tianjin.
In 2019, she just won a handful of matches and her entire season was plagued with injuries.
Doping Suspension
In March 2016, Maria Sharapova failed a drug test for the 2016 Australian Open. She was tested positive for meldonium, a substance the World Anti-Doping Agency (WADA) had prohibited.
Initially, she was banned for two years. Later, it was reduced to 15 months.
Retirement
Sharapova's thriving career concluded with a series of defeats. She called off the 2019 season due to a series of injuries.
In 2020, she again started by losing matches. Failing to defend her fourth-round position at the Aussie Open, Maria dropped out of the top-300 rankings in the WTA rankings.
In Melbourne, she lost to 19th seed Donna Vekic in the opening round, which marked the last professional match of her phenomenal tennis career.
Later in the month of February, Sharapova announced her retirement in an interview with Vogue.
Read More - ?Please Forgive Me? ? Maria Sharapova Announces Retirement From Professional Tennis
Personal Life
Maria Sharapova dated ATP star Grigor Dimitrov a few years ago. Since 2018, she has been in a relationship with businessman Alexander Gilkes. At the end of 2020, Maria announced her engagement with Gilkes.
READ MORE - A History And Timeline Of Maria Sharapova?s Boyfriends
In 2022, she announced the news of her pregnancy. On July 15, she announced the birth of her baby boy, Theodore, on social media.
Maria Sharapova: Net Worth 2022
Sharapova amassed $38,777,962 in prize money over the course of her career. As per Forbes, Sharapova's prize-money earned is the third-highest all-time.
She also earned over $300 million in sponsorships, endorsements, and appearances. Sharapova has a staggering estimated net-worth of $180 million.
The Russian star was also the highest-paid female athlete in the world for 11 consecutive years.
Maria Sharapova's?Endorsements 2022
Sharapova's earnings from endorsements have outnumbered her earnings on the court.
In 2006, she was on the apex of the Forbes' highest-paid female athletes in the world list.
Her maiden Grand?Slam win gave her numerous endorsements. She endorsed the?mobile phone company?Motorola.
She also upheld a contract with Land Rover?and?Canon, as well as the brand?Tag Heuer and jeweler Tiffany and Co. In addition, she also received sponsorships from Gatorade and Tropicana.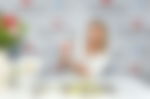 With Nike, she launched the 'Nike Maria Sharapova Collection'. The Russian used Head tennis rackets.?Sharapova operates her own candy brand, Sugarpova. She is also the brand ambassador for Porsche.
Her current endorsements and partners include Head, Nike, Porsche, Sugarpova, Evian, Supergoop.
READ MORE - All You Need To Know About Maria Sharapova?s Candy Brand Sugarpova
Foundation and Charity Work
The Maria Sharapova Foundation launched a $210,000 scholarship program for students from the Chernobyl-affected areas of Belarus.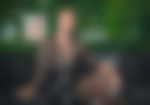 Sharapova also became the Goodwill Ambassador for the United Nations Development Programme (UNDP) and donated $100,000 to Chernobyl-related projects. Some portion of money from Sugarpova goes to the Maria Sharapova Foundation.
Sharapova also donated $250,000 to UNDP projects recently.
How to contact Maria Sharapova?
Twitter -?@MariaSharapova
Instagram - Maria Sharapova
| | |
| --- | --- |
| Age | 35 |
| Marital Status | Engaged |
| Residence | Bradenton, Florida, U.S.A |
| Nationality | Russian |
| Endorsements | Porsche, Nike, and Head, Evian, etc. |
| Net Worth | USD 180 million |
| Height | 1.88 m |
| Coach | Riccardo Piatti (Last coach) |