Matt DiBenedetto
Matt DiBenedetto: Net Worth, Salary, and Endorsement
Matthew Guido DiBenedetto is a renowned racer in NASCAR. At present, he is competing for the Wood Brothers Racing, cockpit No. 21, Ford Mustang. He replaced Paul Menard, who was racing for thirteen years in the team.
Matt has several accolades tucked under his belt in twelve years. However, according to internet sources, he has a Net Worth of $2 to $5 million as estimated in the 2019 season.
The 29-year-old racer for attending events is called by AthleteSpeakers.com.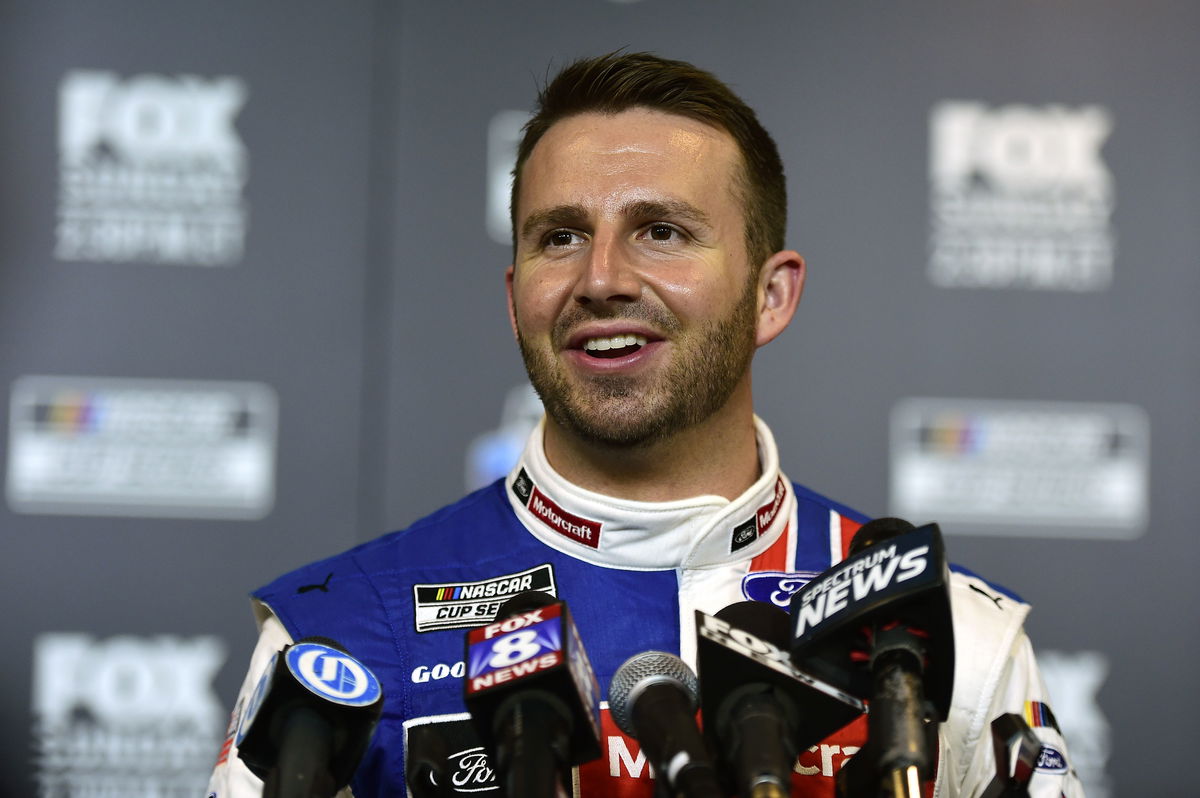 Matt DiBenedetto: Stats and Championship
Matt DiBenedetto began his hustling profession in NASCAR through Xfinity Series in 2009.
His maiden race was the 2009 Kroger On Track for the Cure 250 (Memphis). However, his best finish was recorded in 2019 CTECH Manufacturing 180 (Road America).
Apparently, he accomplished his best finish in 2014, ranking 21st. In addition, the racer stood 100th in 2019.
In the tenure of six years,  Matt clutched the gear for 69 races. However, he bagged no victories and poles in the period. Nonetheless, he climbed the ladder for two top tens.
In NASCAR Cup Series, Matt began racing in 2015. He competed for BK Racing for a year (2015-2016). Following this, he jumped ship to Go Fas Racing, where he competed for one year too.
In 2019, he joined the Leavine Family Racing before finally leaping into Wood Brothers Racing in 2020.
Besides ranking 13th in the 2020 season, he also acquired his best finish as 13th.
He accomplished no triumphs and pole position. However, he conquered 22 top tens in his career history so far.
Matt DiBenedetto: Foundations and Charity
Apart from his racing career, Matt has been active in the field of Philanthropy. According to Fox Sports, Matt DiBenedetto has been into Charity and Funds promoting energetically. He ardently supports the foundation, 'Hope For The Warriors'.
The foundation helps the wounded and injured service members. It also supports and helps the family of the ones who died in the field of action.
Matt DiBenedetto: Sponsors
The 29-year-old racer has been not out of sponsors in his tenure so far. Procore, the company is at the lead for contributing and sourcing for the cloud-based applications for constructions.
The Barstool Sports sponsored the Grass Valley, Calif. native for two Cup Races too.
Matt DiBenedetto: Career Highlights
The NASCAR racer earned the 2007 UARA-Stars Rookie of the Year Award. In 2008, he became the youngest driver to triumph over Bristol Motor Speedway.
Following in 2009, he bagged two wins, three poles, earned two track records. He further claimed the most laps in the series, having only competed in 7 of the 12 series races in the Camping World Series East Series for Joe Gibbs Racing.
In 2010, the racer claimed the 9th and 10th positions for Lowa Speedway and Nashville Speedway.
Following in 2011, Matt earned the seven top fives and nine top tens in a total of twelve races at the Bowman Gray Stadium.
In his entire six years of tenure in the NASCAR Cup Series, he grabbed the thirteenth position in the 2020 season, amidst the pandemic situation. He placed his position for 22 top-tens.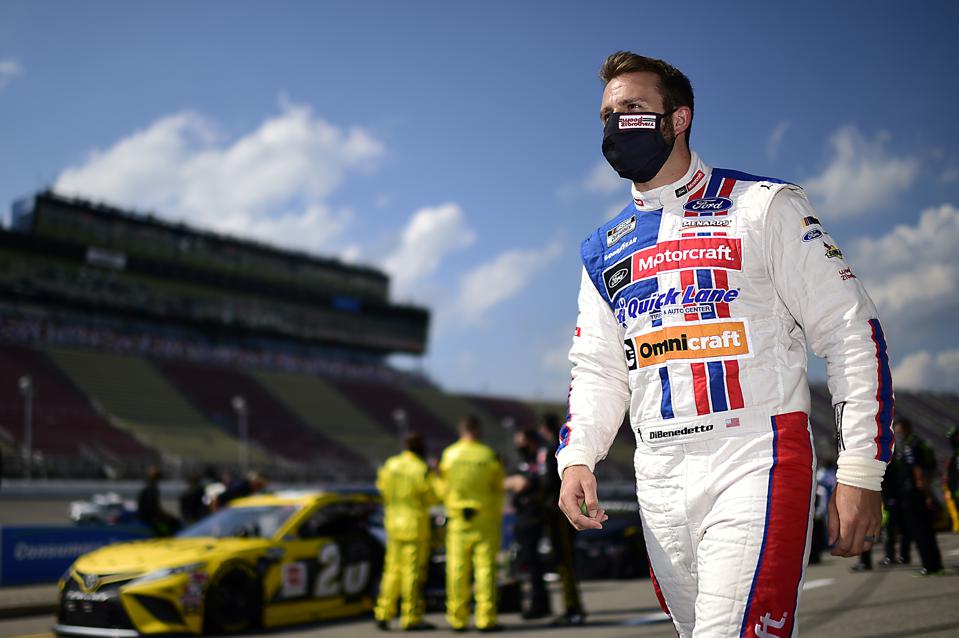 In his six years time period at the NASCAR Xfinity Series, he pulled himself to the 100th rank in 2019. However, he achieved his best finish in 2014 ranking 21st. In addition, he scored two top tens and witnessed no luck in the arena of trophies.
Matt DiBenedetto: Family
Matt DiBenedetto, aka DiBurrito, on July 27, 1991, was born to Sandy and Tony DiBenedetto.
He grew up with his siblings Austin, Katie, and Kelley in Grass Valley, California.
In 2015, Matt tied the knot with his childhood friend, Taylor Carswell. She later took his last name as well, finally after getting married.
How to Contact Matt DiBenedetto
DiBurrito is highly active on social media. He keeps his followers updated through his tweets and Instagram especially. He has his mail id provided too for reaching him, mattdracing@yahoo.com
Matt also has his official Facebook page and website set up.
Matt DiBenedetto: Quick Facts
| | |
| --- | --- |
| AGE | 29 |
| HEIGHT | 5'9'' |
| MARITAL STATUS | Married |
| SPOUSE | Taylor Carswell |
| NET WORTH | $2-$5 million |
| NATIONALITY | American |
| RELIGION | Christianity |
| FAVOURITE PASTIME | Golf |