Matt Hardy
Matt Hardy 2021: Net Worth, Salary and Endorsements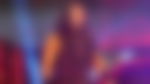 Matt Hardy is one of the few wrestlers to have wrestled for WWE, TNA, ROH and AEW. His career began in the WWF in 1999, along with his brother Jeff Hardy. In fact, he and Jeff were pioneers of the very first ladder match in WWE.
ADVERTISEMENT
Article continues below this ad
Matt and Jeff started their own promotion that excelled in backyard wrestling shows but were soon signed to the WWE. Matt worked as a jobber for WWE starting 1994 and signed his first contract in 1998. His debut match was against the legendary Nikolai Volkoff.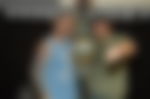 Soon after signing contracts, WWE pushed the Hardy Boyz as one of their top teams. They won many tag team championships before enjoying individual success.
Matt Hardy left the WWE in 2005 after he and his real-life girlfriend Lita split up. He returned soon and enjoyed a successful run for about four years. In 2010, Hardy left the WWE for good and would not return for another seven years.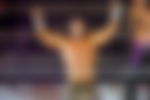 Broken Matt Hardy was a very successful gimmick for the former ECW Champion, as he took over IMPACT Wrestling with his creative persona. He portrayed a more deranged version of himself who only spoke in Victorian English. It also granted him title shots in Ring Of Honor, where he and Jeff had an amazing rivalry with the Young Bucks.
The brothers were back in WWE in 2017 but were separated in 2018 once Matt started feuding with Bray Wyatt. His rivalry and eventual partnership with Wyatt led to nothing, and Hardy was once again out of the company in 2020.
AEW career (2020-)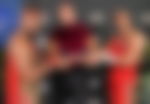 Matt debuted in AEW in 2020 and made an instant impact by siding with the Elite. He took part alongside the Bucks, Omega, and Page in the Stadium Stampede match.
He is currently the manager for Private Party, under the gimmick 'Money' Matt Hardy.
Matt Hardy Net Worth 2021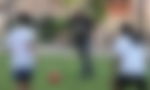 Hardy has a net worth of $5 million in 2021. This is a sum that has only risen since he debuted the Broken gimmick and is now sitting at an all-time high.
Matt Hardy Achievements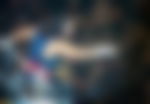 Matt Hardy is one of the few wrestlers to have won a title in WWE, TNA, and ROH. He hasn't won a title in AEW yet, but the day isn't far away.
Matt has won a lot of tag team gold with Jeff Hardy and other partners as well. He has won the WCW Tag Titles, Raw Tag Titles, SmackDown Tag Titles, TNA Tag Titles, ROH Tag Titles, and WWE Tag Titles with his brother, Bray Wyatt, and MVP.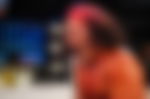 Hardy has also won a lot of singles gold. He is a former US Champion, ECW Champion, Hardcore Champion, European Champion, Cruiserweight Champion, and TNA World Heavyweight Champion.
The legend has also won the Andre the Giant Memorial Battle Royal at WrestleMania 34.
Personal Life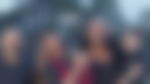 ADVERTISEMENT
Article continues below this ad
Hardy is married to actor and professional wrestler Rebecca Reyes, also known as Reby Sky. The couple has three sons, Maxel, Wolfgang Xander and Bartholomew "Bartie" Kit.
Hardy is a former addict and has been in trouble with law enforcement in the past. However, as of 2021, Hardy is clean and one of the most entertaining and reliable wrestlers on the planet.
How to contact Matt Hardy
ADVERTISEMENT
Article continues below this ad
Twitter- @MATTHARDYBRAND
Instagram- @matthardybrand
| | |
| --- | --- |
| Actual name | Matt Hardy |
| Nationality | United States |
| Residence | Cameron, North Carolina |
| Height | 6ft 2 inches |
| Weight | 236 lbs (107 kgs) |
| Accomplishments | ECW Championship, United States Championship, Hardcore Championship, Cruiserweight Championship, TNA World Heavyweight Championship, ROH Tag Team Championships, WWE World Tag Team Championships, Raw and SmackDown Tag Team Championships, WCW Tag Team Championships, TNA Tag Team Championships, European Championship |
| Spouse | Reby Sky |
| Ring name | Brian Hardy, Conquistador Uno, High Voltage, Ingus Jinx, Matt Hardy, Surge, The Rahway Reaper |
| Debut | October 1992 |
| Trained by | Dory Funk Jr |
| Net Worth | $5 million |