Matt Kenseth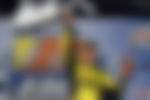 Matt Kenseth: 2021 Net Worth, Salary and Endorsements
Matt Kenseth is a NASCAR driver who hails from Wisconsin. He currently drives the No. 42 Chevrolet for Chip Ganassi Racing. The 48-year old began his stock car racing career way back in 1998.
He drives the No. 42 Chevrolet Camaro ZL1 1LE for Chip Ganassi Racing in the NASCAR Sprint Cup Series full-time. He is the father of fellow stock car racing driver Ross Kenseth.
ADVERTISEMENT
Article continues below this ad
Matt Kenseth: Stats and Championships
Matt Kenseth started racing on several short tracks in Wisconsin and won track championships at Madison International Speedway, Slinger Super Speedway, and Wisconsin International Raceway. He moved to the ARTGO, American Speed Association, and Hooters Late Model touring series before getting a full-time ride in the NASCAR Busch Series (now Xfinity Series) for his former Wisconsin short track rival Robbie Reiser, finishing second and third in the standings.
Kenseth moved up in the NASCAR Winston Cup Series. He won the series' Rookie of the Year title in 2000
Matt Kenseth has amassed many trophies since his debut 22-years ago. This includes two Daytona 500 wins, one All-Star Sprint race win in 2004, and two Budweiser Duel wins.
In the Winston Cup 2003 season, Kenseth courted controversy. Many were not too fond of the Winston Cup points system. Some like Roger Penske questioned his ability to win the championship despite one race win. That sole win came at Las Vegas, but he failed to get on the top step since then.
Kenseth led the points standings for 33 weeks with that one victory.
Маtt Кеnѕеth іѕ оnlу оnе аmоng thе ѕіх drіvеrѕ іn thе 75 уеаrѕ rасіng ѕроrt tо wіn а Сuр Сhаmріоnѕhір, thе Сuр Rооkіе оf thе Yеаr Аwаrd, Таllаdеgа 500 аnd Dауtоnа 500.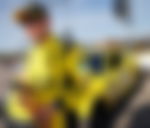 Matt Kenseth: 2021 Net Worth
ADVERTISEMENT
Article continues below this ad
According to Celebrity Net Worth Kenseth is reportedly worth $60 million through his years in the NASCAR series, Busch Series, and Sprint Cup Series.
Matt Kenseth: Endorsements
ADVERTISEMENT
Article continues below this ad