Matteo Berrettini
Matteo Berrettini 2021: Net Worth, Salary and Endorsements
Italian tennis player Matteo Berrettini is one of the newer crops of young talent in tennis. The 24-year-old turned pro in 2015 and his star has only just begun to rise.
Berrettini broke into the ATP scene at the?Italian Open?after earning a wildcard appearance. Unfortunately, his journey was brought to a premature end by compatriot?Fabio Fognini?in the first round.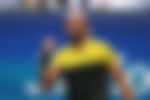 On-court?Achievements
His first big break was winning the Swiss Open Gstaad title in 2018, his first one. To achieve this, he defeated Spaniard, Roberto Bautista Agut in the final.?
At the 2019 Hungarian Open, Berrettini clinched his second ATP title against Filip Krajinovi?.
At the Italian Open, Berrettini even stunned World number 5, Alexander Zverev, his first-ever win against a top-5 player.
Matteo Berrettini continued to make waves, winning his third singles title in?Stuttgart, defeating Canadian teenage sensation F?lix Auger-Aliassime?in the final.
At the time, Auger-Aliassime was aiming to seize a maiden ATP tour title. Unfortunately for him, there was a stumbling block called Matteo Berrettini in the way.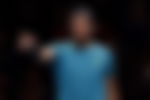 During the tournament, Berrettini didn't lose a single service game, thereby becoming the sixth man since 1999 to win two tournaments without dropping serve.
He has also achieved a career-high ranking of 8 in the ATP in November 2019. He is currently the world no.8 in the rankings as well.
On the Grand Slam front, the Roman has reached as high as the Round of 16 at the Wimbledon Championships 2019. Prior to that, his highest move in Grand Slams was at the 2018 French Open (3rd round).
Berrettini's best performance came at the Wimbledon Championships 2021, where he ended up as the runner-up of the Grand Slam- losing to Novak Djokovic in the finals.
Berrettini's form leading up to the 2021 season
Berrettini had a bad 2020 season, given the standards he set for himself. He could not do well in the big events, but still finished in the top-10 as his 2019 US Open points were protected by the ATP rankings update due to the COVID-19 pandemic.
READ MORE - Matteo Berrettini Compares Rafael Nadal, Roger Federer and, Novak Djokovic with LeBron James, Michael Jordan, and Kobe Bryant
Matteo Berrettini: Net worth 2021
Berrettini has earned career prize-money worth $5,104,924 so far. He has an estimated net worth of around $6 million.
Matteo Berrettini's Endorsements 2021
The Italian has been sponsored by Lotto for clothing and shoes, and Head for his rackets.
In July 2019, Matteo was roped in as a Peugeot ambassador. Colavita, an Italian food company that is best known for its olive oil, is also a key sponsor of Matteo.?He even wears the Colavita?s logo on his shirtsleeve.
Furthermore, the strings in Matteo?s racquets are made by Signum Pro. Watchmaker, Capri Watch, is a partner of Matteo for a long time now. He also linked up with mineral water brand, Uliveto.
Foundation and Charity
In 2019, Berrettini launched a charity campaign for Tennis For Africa. He also surprised a young tennis fan and cancer survivor during the ATP Finals in 2019, in a campaign organized by Cancer Research UK.
How to contact Matteo Berrettini?
| | |
| --- | --- |
| Age | 24 |
| Height | 6 ft 5 in |
| Coach | Vincenzo Santopadre |
| Net Worth | $6 million |
| Marital status | Not Married |
| Spouse | None |
| Residence | Monte Carlo, Monaco |
| Nationality | Italian |
| Endorsements | Lotto, Head, Peugeot, Colavita, Capri Watch |