Max Homa
Max Homa 2022: Net worth, salary and endorsements
John Maxwell Homa, popularly known as Max Homa, is an American professional golfer. Homa picked up the sport because of his father, who would play golf after work along with Max.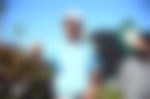 Homa grew up playing at the Vista Valencia Golf Club and credits the club for helping him to grow in love with the sport. He studied Consumer Behavior at the University of California-Berkeley. During his time there, Homa won the 2013 NCAA Championship, was a first-team All-American, and was tri-captain of the Bears team which won 11 of 14 tournaments.
ADVERTISEMENT
Article continues below this ad
Homa carried two coins on every tour as a good luck charm. One is from 1991, which marks his wife's birth year, while the other is from 2018, the year he got his dog Scotty.
He met Joe Greiner, his caddie, at the Valencia Golf Club at the age of six, and they have been close ever since. Homa also hosts a podcast called Get a Grip along with Shane Bacon.
Max Homa Family
Max is one of the two children born to John Homa and Bonnie Milstein. His father, John, is an acting coach, while his mother, Bonnie, works as an office manager with Valley Produce Market. He has a sister named Maddie.
Homa married his longtime girlfriend, Lacey Croom, in 2019. The couple reside in Scottsdale, Arizona and don't have any kids together yet.
Max Homa Records
Homa started his record-breaking career right from his days at California, when he became the university's first individual champion with his 2013 NCAA title win.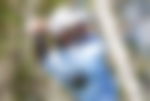 Max Homa 2022: Net Worth
According to Players Wiki, Homa is worth around $4 million. Since turning pro in 2013, Homa has earned over $6 million in his career. The 2020-21 season has been successful for him, bring in over $2 million in earnings for Homa. He is still early in his career, and is likely to earn more as his career progresses.
Max Homa Endorsements
In his eight year career, Homa has had a few endorsements across different fields. He is a brand ambassador with X-Golf, which is a virtual golf and bar-restaurant concept with outlets across the country.
Homa has also been associated with The Hawaiian Islands, appearing in a commercial for them alongside Canadian golfer, Corey Conners. In March 2020, Homa also signed a deal with the insurance company, Burns & Wilcox.
He is endorsed by Titleist, who also have a Max Homa collection.
ADVERTISEMENT
Article continues below this ad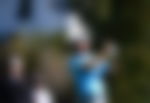 How to contact Max Homa?
Max Homa on Twitter: @maxhoma23
ADVERTISEMENT
Article continues below this ad
| | |
| --- | --- |
| Full name | John Maxwell Homa |
| Nick name | - |
| Age | 30 |
| Birth Date | November 19, 1990 |
| Residency | Scottsdale, Arizona |
| Nationality | United States of America |
| Marital Status | Married to Lacey Croom |
| College | University of California, Berkeley |
| Height | 6'1 |
| Weight | 180 lbs |
| Professional wins | 4 |
| Highest ranking | #37 |