Max Homa
Max Homa 2023: Net worth, career wins and endorsements
John Maxwell Homa, popularly known as Max Homa, is an American professional golfer.?Homa picked up the sport because of his father, who would play golf after work along with Max.
Apart from his game on the greens, Max Homa is also known for his witty sense of humor and his habit of engaging with his fans on social media.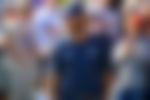 Max Homa: Early life
John Maxwell Homa, or as the golf world knows him, Max Homa, was born on November 19, 1990, in Burbank, California. He is Jewish by religion and presently lives in Scottsdale, Arizona.
Homa grew up playing at the Vista Valencia Golf Club and credits the club for helping him to grow in love with the sport. He studied Consumer Behavior at the University of California-Berkeley. During his time there, Homa won the 2013 NCAA Championship, was a first-team All-American, and was tri-captain of the Bears team which won 11 of 14 tournaments.
Having turned professional a decade ago, Homa's interest in golf developed when he was a young lad, and his father would play a game of golf with him after a busy day. While growing up, he used to play at Vista Valencia Golf Club, where he met his caddie, Joe Greiner, at just the age of 6.
Homa attended Valencia High School in Santa Clarita Valley, where he was a four-time first-team All-Foothill League selection and the 2009 Foothill League MVP, graduating in 2009. He then played college golf at the University of California, Berkeley, on scholarship, earning a degree in consumer behavior. During his time at California-Berkeley, Homa won the 2013 NCAA Championship, was a first-team All-American, and was tri-captain of the Bears team, which won 11 of 14 tournaments.
Max Homa is a believer in good luck charms, as he carries two coins with him to every tournament as a symbol of luck. One coin is from 1991 when his wife was born, and another one is from 2018, to mark the year he got his dog, Scotty.
Max Homa - Family
Max Homa was born to John Homa and Bonnie Milstein. The golfer has a sister, who goes by the name Maddie Homa, and apparently shares the same sense of humor as him.
He got married to his long-term girlfriend, Lacey Croom, in 2019. In 2022, the couple announced that they were expecting their first child together. On October 30, 2002, the couple welcomed their son, Cam Andrew Homa.
Max Homa - Career Wins
Homa became the first amateur from his university to win the individual NCAA Championship title in 2013. He turned professional that year, but his first PGA Tour victory did not come until 2019.?
His first PGA Tour victory was the Well Fargo Championship, which was followed by his second victory on the tour in 2021, when he won the Genesis Invitational. In the same year, he also won his third tour victory when he emerged victorious in the Fortinet Championship.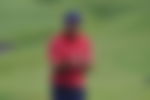 2022 was a good year for Homa, as he won the Wells Fargo Championship for the second time, and also successfully defended his victory in the Fortinet Championship. The 32-year-old golfer most recently won the Farmers Insurance Open in 2023.
Max Homa's 2023 net worth
As per Yahoo Sports, Homa?s net worth is around $4?5 million. He gets a salary of $1 million for competing in tournaments, and the rest of his income comes from tournament winnings and his endorsement deals with various businesses.
The golfer?s career earnings have been around $20 million so far, and he has played in more than 160 PGA Tour events.
Max Homa: Endorsements
Despite not having a longer career than other golfers, Homa still has many sponsorships in his bag that help him increase his paycheck every year.
In March 2020, Homa signed a deal with the insurance company Burns & Wilcox. He has been sponsored by X-Golf, a virtual golf and bar restaurant, since 2021. He has also been associated with the Hawaiian Islands, appearing in a commercial for them alongside Canadian golfer, Corey Conners. In 2022, he also signed a partnership with Five9, a leading provider of intelligent cloud contact centers.
Titleist, a popular golf equipment brand, also sponsors Max Homa, and he uses the brand?s balls, golf bags, wedges, and putters. He also endorses FootJoy, and he wears the brand?s shoes and apparel.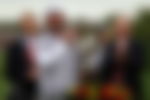 Apart from these brands, Max Homa has also partnered with ADP, MasterCard, Fortinet, and Wells Fargo.
How to contact Max Homa?
The golfer is quite active on social media and often engages with his fans. He can be reached on Instagram and Twitter.
Instagram: max.homa
Twitter: maxhoma23
| | |
| --- | --- |
| Full Name | John Maxwell Homa |
| Age | 32 |
| Birth Date | November 19, 1990 |
| Residency | Scottsdale, Arizona |
| Nationality | American |
| Marital Status | Married to Lacey Croom |
| College | University of California, Berkeley |
| Height | 6'1 |
| Weight | 180 lbs |
| Professional Wins | 6 |
| Highest OWGR Ranking | #37 |