Max Scherzer
Max Scherzer 2022: MLB Records, Net Worth, Salary, and Endorsements
Max Scherzer is an American professional baseball player in Major League Baseball (MLB), who plays as a starting pitcher. Scherzer is currently a New York Mets player, who is yet to play for his current team because of the MLB lockout. During his 15 years long career in MLB, apart from New York Mets, Scherzer has represented Arizona Diamondbacks, Detroit Tigers, Washington Nationals, and Los Angeles Dodgers.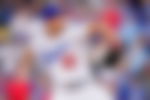 The veteran pitcher played an instrumental role in the World Series title victory for the Washington Nationals during the 2019 season. And, after his contract expired with the Dodgers in 2021, Scherzer joined the New York Mets on a three-year deal for a whopping $130 million.
While on the field, Scherzer is known for his competitive gameplay and intensity. Baseball fans often call him 'Mad Max' after the famous movie that goes by the same name. The veteran pitcher has a very decorated career in MLB. Apart from being an eight-time MLB ALL Star, Scherzer has also won Cy Young Awards three times. And to top everything, the Mets' star has won the MLB World Series with the Washington Nationals in the 2019 season.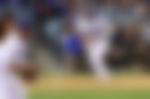 Unlike his glorious career, Scherzer has also dealt with some serious issues in his life. In June 2012, when Max Scherzer's younger brother Alex Scherzer committed suicide, it was too painful for him. But moving forward, Scherzer decided to focus on his game and didn't let his brother's loss harm his game.
Max Scherzer's Net Worth
Max Scherzer is one of the most popular and richest baseball players in Major League Baseball. As per Wealthy Gorilla, Max Scherzer's net worth in 2022 is a whopping $50 million. Notably, at the age of 37, Scherzer became the oldest player in MLB to sign a contract worth over $100 million.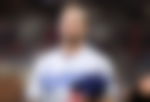 Knowing that the star pitcher signed a three-year deal worth $130 million with the Mets, Scherzer will earn around $43.3 million per year as his salary. Which is the highest annual salary in MLB history. However, because of the ongoing lockout in MLB, Scherzer has not played a single game for the New York Mets.
Are Max Scherzer's Eyes of Different Colors?
If one gets to have a closer look at Max Scherzer, one will notice that his eyes are of different colors. Many people still wonder why does Scherzer has different colors of eyes. Well, to answer it, Scherzer has not done it intentionally. 
But the 37-year-old MLB star has a condition called Heterochromia Iridis, which causes color differences to the eyes. Notably, Scherzer's left eye is brown while his right eye is of blue color. As per NY Post, the veteran pitcher has had this condition since his younger days. And he doesn't shy away to flaunt his eyes' colors.
The NY Post report also suggests that growing up, Scherzer used to draw pictures of animals with similar types of eyes. Later, Scherzer also adopted a dog, who also has the same eye condition.
Will Max Scherzer Make the Hall of Fame?
Considering his pitching capabilities smart gameplay while on the field, Scherzer can dominate any MLB side on any given day. Even at 37, Scherzer was unstoppable for the Los Angeles Dodgers during the 2021 season. And after signing for the Mets in 2021, the veteran is all set for another three years.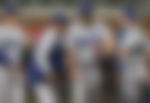 During the 2021 season, he also collected his 3,000th career strikeout in an MLB match against the San Diego Padres. While in the 2016 season, Scherzer tied the single-game record with 20 strikeouts in one game. Whenever Scherzer pitches on the field, hitters just wish to make a contact against his pitches.
However, the debate over Scherzer getting inducted into the Hall of Fame is a hot topic in MLB. But, in the coming years, the former Nationals star will most likely get his Baseball Hall of Fame induction.
Max Scherzer Trade Rumors
During the whole 2021 season, the trade rumors of Max Scherzer were a topic of discussion. And why not, his former team Washington Nationals, in Scherzer's last year of the contract, traded to the Los Angeles Dodgers for the rest of the season. And when the season ended, Scherzer entered into his free agency.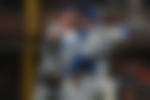 But to put an end to all the rumors, Scherzer joined the New York Mets, just before the MLB lockout, on a three-year contract for a whopping $130 million.
ADVERTISEMENT
Article continues below this ad
Max Scherzer House
In 2013, Max Scherzer with his lady-love Erica May. The two of them were dating from their college days. And at that time, Scherzer's wife, Erica, was also a pitcher for a softball team. Scherzer, along with his wife Erica and the three children, Brooklyn, Kacey, and Derek, live in their luxurious house in Florida. And according to NY Post, Scherzer's house is worth around $9.75 million.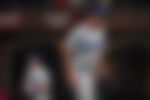 Earlier in Dec 2021, when Scherzer signed his contract with the New York Mets, his gorgeous McLean house was sold for a whopping $15 million. Scherzer had bought this house in 2015 for just $5.2 million, which had four bedrooms. But at the time of sale, the house had five bedrooms.
ADVERTISEMENT
Article continues below this ad
| | |
| --- | --- |
| Net Worth | $50 Million |
| Wife | Erica May |
| Salary | $43.3 million per year |
| Height | 1.9 m |
| Age | 37 |
| Children | One son, two daughters |
| Home Runs | 1 |
| Nationality | US Citizen |
| Residence | Florida |