Max Verstappen
Max Verstappen 2022: Net Worth, Salary, and Endorsements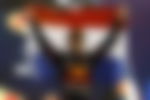 Max Verstappen was a child prodigy who was roped in by Red Bull F1 at a very young age. He moved into F1 directly from F3 at the age of 17 during the 2015 Australian Grand Prix, partnering Carlos Sainz Jr in Toro Rosso. For the 2016 Spanish Grand Prix, he was promoted to Red Bull, a race that he won. There was a lot of hype around his entry into Formula One and it was completely justified.
Read More: Did Arrogant Comments from Max Verstappen in the Press Conference Lead to the FIA Investigation and Further Penalty
He has always been classified as the next big thing in Formula One and many anticipate him to do what Lewis Hamilton is doing in the current F1 era. Such is his might and skill, that former F1 drivers, Jenson Button and Fernando Alonso, labeled him as one of the best F1 drivers on the grid. But his skill also comes with him being a hot head often known to say controversial statements or target teams/players directly.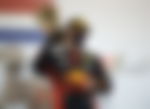 Max Verstappen: Stats and On-track?Achievements
Considering the age at which he joined Formula One, he has multiple records to his name. He is the youngest driver to start a race, score points, be a race leader, step on the podium, and set the fastest lap. Sadly, the one record that eluded him was the Youngest pole sitter, a record that still belongs to Sebastian Vettel.
With his race win at the 2016 Spanish Grand Prix, he also became the youngest driver to win a Grand Prix. 2019 initially remained one of his best seasons in F1. He had to take a leadership role in the team with Daniel Ricciardo departing to Renault. Max Verstappen took 3 race victories and 2 pole positions to bring glory to both Red Bull and an ailing Honda.
However, then arrived the 2021 season, which witnessed the best version yet of Verstappen; After a high-tension battle for the championship, the Dutchman ousted his rival, Hamilton, to clinch his first-ever title in F1.
By the end of the 2021 season, Max Verstappen scored 20 wins and 60 podiums in his F1 career from over 141 race starts.
Max Verstappen: New racing number
Having won the world championship title in 2021, Verstappen earned the privilege of replacing his previous number, 33, with 1. The rulebook of F1 suggests that any driver that manages to win a title would have the option of sporting #1 over the succeeding season. However, if the driver fails to defend their title that year, they would have to revert to their usual number in the following season.
One might wonder why there hasn't been a driver sporting this prestigious number over all these years. Well, since the hybrid era, only two drivers, apart from Verstappen have won titles; Hamilton and Rosberg. While the latter retired right after his championship-winning year, denying himself of embracing the king's treatment, Hamilton chose to run with his favorite number, 44, instead.
Max Verstappen: Net Worth 2022
Naturally, the kind of personality Verstappen is, he always finds himself in the news good or bad. But at the end of the day, Verstappen delivers on the track and Red Bull doesn't want to lose their star driver. The Dutchman is contracted to Red Bull until the end of 2028.
Read More: Max Verstappen Monaco House: How Much is it Worth & Other Key Details?
Despite his young age and relatively short career, his net worth stands at almost $60 million thanks to multiple endorsements. However, Verstappen's net worth could shoot up, considering the substantial rise in pay from 2024 amidst the newly-signed contract. The Dutchman will likely receive an on-track salary of a whopping $55M. However, as of now, Verstappen's yearly salary stands at $40M.
Best Moments of Max Verstappen
Personal life
Max Verstappen's father - Jos Verstappen was an F1 driver who currently manages him. Jos' F1 career wasn't quite as successful as his son's. Verstappen's sister, Victoria, enjoys a healthy following on social media and had her own fashion line.
Read More: Who Is Max Verstappen?s Father Jos ? the Man Behind One of F1?s Greatest Superstars
Verstappen was?in a relationship with Dilara Sanlik. At 23, it shouldn't come as a surprise that Verstappen is unmarried.
As of 2022, Max Verstappen is in a relationship with Kelly Piquet. The latter even showed up at the 2021 Monaco Grand Prix, where Verstappen won his second F1 race of the season. She was standing amongst the Red Bull crew during the podium celebrations. Following the nerve-wracking 2021 season, Verstappen and Piquet spent their Christmas and New Year with the Piquet family in Brazil.
Read More: Who is Max Verstappen?s Girlfriend ? Kelly Piquet?
Max Verstappen: Endorsements
While his annual salary at Red Bull puts him among the top brass of the sport, his fan following is topped only by Lewis Hamilton himself. He has an army of fans who call themselves the Orange Army and are present wearing Orange T-shirts at almost all European races. This popularity makes him very desirable among brands, thus making him one of the most marketable drivers on the grid. His main sponsors are?Jumbo Supermarkets, Ziggo, Red Bull, G-Star Raw, and CarNext.com. It is unclear how much he is worth via endorsements.
Read More: How Many Cars Does Max Verstappen Have in his Garage?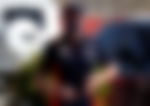 Max Verstappen: Foundations and Charity Work
Like most F1 drivers, Verstappen has participated in charity football events. He is also part of the Charity Stars and raced in a Red Bull-sponsored charity event in 2017. Beyond that, not much is known.
In early 2020, Verstappen donated an unspecified amount to a fundraiser as part of aid for Koalas affected by bushfires in Australia.
How to contact Max Verstappen
Fans can contact Max Verstappen through a variety of channels, including social media accounts and his official website.
Verstappen has an Instagram and Twitter account, which he uses to connect with fans and post regular updates.
Alternatively, those interested can reach out to Max through his website: https://www.verstappen.nl/en/contact/
| | |
| --- | --- |
| Age | 24 |
| Marital Status | Single (In a relationship with Kelly Piquet) |
| Team | Red Bull Racing |
| Residence | Monaco |
| Nationality | Dutch, Belgian |
| Endorsements | Jumbo Supermarkets, Ziggo, ?G-Star Raw, CarNext.com |
| Annual Salary | $40?million |
| Net worth | $60 million |
| Birthday | 30th September |
| Height | 1.81m |
| Ethnicity | White |
| Points | 1616.5 (2022 Emilia Romagna GP) |
| Championships | 1 |