Megan Rapinoe
Megan Rapinoe- Net Worth 2023, Personal Life, and Career
USWNT forward Megan Rapinoe is a superstar in women's soccer. She has been instrumental in the national team's success for years. Her performances during the 2019 World Cup will live in everyone's memory; likewise, won the Best FIFA Women's Player Of The Year.
Megan Rapinoe?s Net Worth
Megan Rapinoe?s net worth is estimated to be about $5 million, as per Celebrity Net Worth. Over the years, the USWNT soccer star has established one of the finest legacies in women?s soccer history. She is one of the true pioneers, along with Alex Morgan, to help develop the women?s counterpart of the game in the US.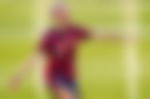 Megan Rapinoe ranks 19th on Forbes? highest-paid women athletes in the world as of 2022. The USWNT star made about $5.7 million in 2022. As per Marca, Rapinoe cashes out about $250,000 as her base salary per season.
Megan Rapinoe?s family and early career
Megan Rapinoe was born in Redding, California, to Jim and Denise Rapinoe. Her parents raised her along with her five other siblings. Rapinoe has an identical twin. The USWNT star and her twin sister also have another brother and sister, Michael and Jenny, who came from Denise?s older marriage.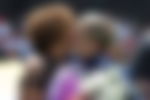 Jim Rapinoe currently works as a building contractor after his service in the US Army. Rapinoe has often credited the success she has achieved to Denise, her mother.
Rapinoe played for Elk Grove Pride club, a soccer team in Sacramento. She also developed a keen interest in basketball during her freshman and sophomore years. She played for the U-14 National California State Olympic Development Program in 1999, followed by the regional ODP in 2002. In 2004, she got an opportunity to play for the McDonald?s All-American Girls High School Soccer West Team.
The USWNT star grew up initially watching her brother play soccer. Inspired by him, Rapinoe started playing soccer too. However, Brian Rapinoe became a severe drug addict and couldn?t continue playing soccer.
Megan and her twin sister, Rachael Rapinoe, continued to focus on their soccer career. The sport was also a way for the Rapinoe twin sisters to get away from the drug abuse in rural California.
Megan Rapinoe?s twin sister
Rachael Rapinoe is Megan?s identical twin sister. They grew up in a rural, religious area in California. The relationship between them grew after both of them realized that they were gay. They didn?t discover their sexuality right until they went to university. Rachael Rapinoe once revealed that her twin sister was the one who outed her to her parents.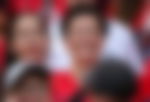 Rachael played soccer along with her twin sister at the University of Portland. Rachael was also named in the U-23 American women?s national team back in 2006. She then signed a deal with Stjarnan Women, a women?s soccer club in Iceland. However, she had to forcefully retire from the sport in 2012 after she tore her knee ligament again.
After her career-ending injury, Rachael decided to put her knowledge of the game to good use. She pursued her Master?s in Health Studies and Exercise from Portland State University and graduated in 2016.
Rachael was part of a joint venture called Rapinoe SC with her twin sister. During that time, Rachael used to host clinics for young soccer players in the country. However, the soccer twins shut down the business venture in 2020. Rachael then co-founded ?Mendi?, a CBD products company that helps sports persons constantly maintain their strength and health.
Megan Rapinoe?s club career
Rapinoe played in the WPS from 2009 to 2011. The USWNT star started off her journey with Chicago Red Stars, who made her the second overall pick in the 2009 WPS draft. Rapinoe was named to the league?s all-star team in her first season.
She moved to Philadelphia Independence in 2010 after Chicago Stars ceased its operations. After a successful two-year stint, the WPS suspended operations, leaving Rapinoe and hundreds of other players as free agents.
In 2011, Rapinoe joined Sydney FC as a guest player. In 2012, Rapinoe followed a few of her national teammates to play with Seattle Sounders Women. She used to play for the club in between camps while they prepared for the 2012 Summer Olympics.
Rapinoe signed a six-month deal with Olympique Lyonnais in 2013. She managed to score two goals in six games as a left winger. In that same season, Rapinoe became only the fifth American woman in soccer history to play in a UEFA Champions League final. She ended her season with two goals and one assist in the Champions League.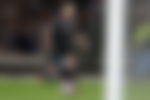 Rapinoe had a fine start to the 2013-14 season, scoring three goals in eight league games. OL?s stint didn?t last very long in the Champions League after they were knocked out in the Round of 16. OL then announced that Rapinoe would return to Seattle Reign FC for the latter half of the 2013 season. Her tenure in France saw her score 8 goals in 28 matches.
Megan Rapinoe has happily settled in Seattle Reign FC (now called OL Reign). The USWNT star had an instant impact in her first season. Despite playing only half a season, Rapinoe was the club?s leading goal scorer with five goals. In the 2013-14 season, Rapinoe was pivotal to her team?s success. Unfortunately, Reign couldn?t get past FC Kansas City in the Championship final.
Several years later, Reign FC crowned Megan Rapinoe and 11 other players as legends of the club. The USWNT star joined an exclusive club of 36 other legends. Rapinoe was supposed to leave Reign after the 2022 season. However, she committed to the club for the eleventh consecutive season.
Megan Rapinoe?s international career
After making her debut for the US under-16 national soccer team in 2002, Rapinoe became a mainstay in the team. Between 2003-2005, her appearance for the US Under-19 team saw her score nine goals in 21 appearances.
Her senior team debut happened on July 23, 2006. The match against Taiwan saw her score the first goal of her career in the US jersey. However, Rapinoe, unfortunately, picked up two separate ACL injuries. The USWNT star also ended up missing the 2007 FIFA Women?s World Cup due to those injuries.
In 2009, Rapinoe scored the match-winning goal against Norway in the group stage. After winning the group stage, the US succumbed to Sweden in the championship final after losing in the penalty shootout.
By 2010, Megan Rapinoe had become a mainstay in the USWNT. The fans weren?t surprised after seeing her name on the 2011 World Cup roster. However, the USWNT?s World Cup campaign came to a tragic end as Rapinoe?s side lost against Japan in the World Cup final. Rapinoe had a fine tournament after scoring one goal and managing three assists in six games.
Rapinoe continued the winning form from the London Olympics into the 2015 FIFA Women?s World Cup. Even though the USWNT won the World Cup, Rapinoe?s campaign came to a premature end after she tore her anterior cruciate ligament.
The 2019 World Cup saw Rapinoe cementing her legacy as one of the best soccer players. At the age of 34, she also became the oldest woman to score in a FIFA World Cup final. The US team defeated the Netherlands 2-1 in the final while Rapinoe won the Golden Boot with 6 goals; including one in the final. She also won the Golden Ball award as the best player of the tournament.
Despite all the success she had during her career, the 2012 London Olympics saw a different side of Rapinoe. The disappointment of losing to Japan at the 2011 World Cup final still lingered as Rapinoe and co avenged that loss with a 2-1 victory in the final.
She finished the campaign with three goals and four assists. She also scored a memorable goal directly from the corner. Many ?Team of Tournaments? had Rapinoe?s name on their team.
The USWNT star managed to score twice in a memorable 4-3 win against Australia. The USWNT returned home with a bronze medal from the 2020 Tokyo Olympics.
Megan Rapinoe?s activism and philanthropy
People from all across the globe recognize Rapinoe for her work for the LGBTQ community. She is directly involved with organizations like the Gay, Lesbian & Straight Education Network (GLSEN) and Athlete Ally. Rapinoe established a gender-neutral lifestyle brand called ?re-inc? in 2019.
Other than that, Rapinoe has also been extremely vocal about gender discrimination. She was also one of the pioneers to achieve ?equal pay? between men?s and women?s soccer in the US.
Megan Rapinoe?s wife: Sue Bird
Sue Bird is a former American WNBA player. Due to her father being Jewish, Bird currently holds Israeli and American citizenship. She and Megan Rapinoe were the first same-gender couple to feature on the cover of the ?Body Issue? of ESPN The Magazine.
Megan Rapinoe announced her engagement with basketball star Sue Bird in 2020. However, in multiple interviews, the celebrity couple has mentioned that they aren?t in a hurry to get married. They met during the 2016 Summer Olympics and started dating. In 2017, Sue Bird took the bold step of coming out as gay when she announced her relationship with the USWNT star.
She spent her entire professional career at Seattle Storm for over two decades. Bird is also the only WNBA player to win a title in three different decades. She?s also played basketball overseas for three other clubs, namely Dynamo Moscow, Spartak Moscow Region, and UMMC Ekaterinburg.
Megan Rapinoe?s Net Worth is estimated to be about $5 million, as per Celebrity Net Worth. On the other hand, Sue Bird?s net worth is estimated to be around $8 million. Hence, the celebrity couple?s combined net worth should be about $13 million. Find out which one of them is wealthier here.
Megan Rapinoe?s endorsements?
Nike: In December 2021, Megan Rapinoe announced ?Victory Redefined?, her partnership with Nike. Rapinoe's deal with the elite sportswear brand is not just about marketing. It was mainly about what victories mean to different communities of people. The exclusive collaboration included a range of caps, geometric print ponchos, training wear, and travel fleeces.
Visa: In 2019, Visa decided to make a ?substantial? investment in women?s soccer. The company revealed that Megan Rapinoe would join their roster of athletes. Visa became the first brand partner of the Players of Match Award at a Women?s World Cup.
BodyArmor: She signed the contract in 2018 and it was basically a personal endorsement deal.
Luna Bars: In 2019, Luna Bar announced that it would give $31,250 each to all 23 soccer players named in the 2019 USWNT World Cup squad. This was mainly to bridge the gap of unequal wages between the men?s and women?s teams.
Victoria's Secret: In 2021, Victoria?s Secret ditched their actual ?angels? for a new set of faces. Megan Rapinoe was one of the new faces that were introduced. The women?s lingerie brand wanted to advocate for female empowerment.
Other brands Rapinoe endorses are Samsung?and Hulu.
Megan Rapinoe?s subway commercial
Megan Rapinoe was part of a Subway commercial along with Serena Williams, Tom Brady, and Stephen Curry in 2021. The ad campaign was basically to convince people to switch toward a healthier option.
Subway released the ad campaign after Megan Rapinoe controversially kneeled down on one knee for the National Anthem at the Tokyo Olympics. The USWNT star did nothing wrong in the ad. It was just her past activities that angered an already angry audience. People threatened Subway to take the ads down, otherwise they would boycott the brand.
Megan Rapinoe?s hairstyle
Megan Rapinoe has pink hair. As the USWNT star has dealt with social injustice for most of her life, she once claimed that pink hair was just a fun way in which she could express her individuality.
Megan Rapinoe?s tattoos
W: The W on her right wrist stands for ?Warrior Woman? to represent that the women in her family were warriors.
Nature Ran Her Course: This tattoo is on Megan Rapinoe?s left bicep. It says ?Nature Ran Her Course? and it seems like a personal belief she holds.
Mammers: This tattoo is on Rapinoe?s left wrist. Mammers in the short form of her mother?s nickname, ?Mammer Jammers?. The tattoo is scripted in Sue Bird, her current partner?s handwriting.
California: This tattoo is located on her right bicep. The tattoo is the outline of her hometown, Redding.
Three Triangles: This tattoo is located behind her right arm. The tattoo is basically three interconnected triangles. However, she has never spoken about it.
Megan Rapinoe kneels down during National Anthem
Megan Rapinoe wanted to draw the nation?s attention toward police brutality and racial inequality. She wanted to have more two-sided conversations regarding racism in America. She refused to stand because she first wanted white people to actually stand in support of people of different backgrounds.
Megan Rapinoe took a knee in two consecutive games in 2016. The first instance was before the game against Thailand. US Soccer then released a public statement that stated that all players must stand and honor the flag. However, Rapinoe continued to remain on strike and did the same thing before their next game against the Netherlands, too.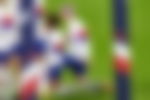 In her book, One Life, Rapinoe mentioned that she couldn?t imagine the impact that her actions had on the entire world. Several years later, different sports players worldwide kneeled as a team before their matches.
When will Megan Rapinoe retire?
Megan Rapinoe has never seriously considered retirement. She did take a short break from the sport. However, she then found ?renewed joy and passion? and was back in no time. Her main reason for contemplating retirement was frequent injuries.
How to contact Megan Rapinoe?
Facebook,?Instagram,?Twitter,?Website,?YouTube, Email
| | |
| --- | --- |
| Full name | Megan Anna Rapinoe |
| Born | July 5, 1985 |
| Place of birth | Redding, California, US |
| Gender | Female |
| Height | 5ft 6in (168 cm) |
| Profession | Soccer player |
| Playing Position | Midfielder, Winger |
| Jersey Number | 15 |
| Religion | Christianity |
| Nationality | American |
| Ethnicity | Italian, Irish, English |
| Net Worth | $5 million |
| Parents | Jim Rapinoe, Denise Rapinoe |
| Siblings | Rachael Rapinoe, Brian Rapinoe |
| Twin | Rachael Rapinoe |
| Marital Status | Engaged |
| Wife? | N/A |
| Children | N/A |