Meyers Leonard
Meyers Leonard 2021: Net worth, Salary, and Endorsements
Meyers Leonard is a seven-foot forward/center who plays for Miami Heat in the NBA. He was born on February 27, 1992, to Tracie and James Leonard in Woodbridge, Virginia. Leonard was selected with the 11th overall pick in the 2012 NBA draft.
Leonard attended Robinson High School where he rapidly grew taller. He switched to playing as a center after initially starting out as a guard for his HS team. The Virginia native led Robinson to the IHSA class 2A state championship after which he gained a massive reputation.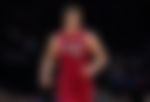 ADVERTISEMENT
Article continues below this ad
Leonard committed to the University of Illinois to play college basketball and spent two years with the Fighting Illini Men's Basketball Team. He started just one game as a freshman but was given a place in the team the very next year. 
Leonard averaged 13.6 points per game while shooting 58.4% from the field in his sophomore year. He skipped his junior and senior years and decided to declare for the NBA draft in 2012. 
Leonard has two brothers Bailey and Chris Leonard, and the former is a U.S. Marine who had served in Afghanistan. 
Meyers Leonard NBA Career
The Portland Trail Blazers picked Meyers Leonard up with the 12th overall pick in the 2012 NBA Draft. His high-school and university reputation earned him a lottery selection, and his rookie season began on a bright note. 
Leonard's sensation began fading away from his second year in the league and his numbers didn't prove a positive point as well. But he was a part of a Blazers team that underwent a massive transformation during the decade. 
Meyers Leonard enjoyed a breakthrough season in 2015/16 and averaged 8.4 PPG and 5.1 RPG and the Blazers qualified for the playoffs by securing the fifth spot in the Western Conference. 
He has proved to be a good performer when it comes to crunch moments but lacks consistency. Leonard secured a playoff career-high point performance when he put up 30.0 against the Golden State Warriors in the 2019 WCF.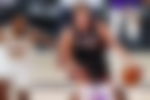 The Blazers later traded Leonard to the Miami Heat following their loss to the Warriors in the 2019 playoffs. Portland traded out the center in exchange for Hassan Whiteside, while the Heat received Moe Harkless and Meyers Leonard.
Leonard got ample playing time in his first year with the Miami Heat. He started 49 of the 51 regular-season games he played but got limited time in the postseason. He averaged 4.7 points, 0.3 rebounds, and 1.0 assists in just the three games that he played. 
Meyers Leonard NBA Stats
Leonard has been in the league for several seasons but has never been able to average past 9.0 PPG during the regular season. He's nonetheless a valuable member to have one the game owing to his physical strength. Currently, in the 2020-21 season, Leonard is averaging 3.3 points, 2.3 rebounds, and 0.7 assists per game. 
Meyers Leonard Current Contract
Leonard signed a one-year $9,400,000 contact with the Heat when he came to the team in 2019. He is represented by agents Aaron Mintz and Dave Spahn, and re-signed with the team for the 2021 season as well. 
The Heat added a club option for Leonard's contract and activated it to keep him in the team. 
Meyers Leonard 2021 Net Worth and Endorsements 
Leonard has amassed millions through salaries and will see the amount total up to $59,437,072 when he completes the 2020/21 season. The 7'0" center also has a sneaker endorsement deal running with Nike. 
Meyers Leonard Charity Foundation
Leonard endured a rough childhood and that motivated him to set up a charity foundation once things picked up in his life. The Heat center runs a non-profit organization called Meyers Leonard Family Foundation. 
"The Leonard Legacy Foundation looks to serve communities dear to his heart and those who need a helping hand," their official website reads. 
Meyers Leonard NBA Sneaker Contract
Leonard has a running shoe deal with Nike which he signed in his rookie season. He has donned several flashy editions in the past. He mostly recently sported the 'Nike LeBron 17' and has worn several LeBron James' signatures in the past. 
ADVERTISEMENT
Article continues below this ad
| | |
| --- | --- |
| Age | 28 |
| Marital Status | Yes (Elle Bielfeldt) |
| Children | - |
| NBA Championship Rings | - |
| Nationality | American |
| Height | 7 ft 0 in (2.13 m) |
| Weight | 260 lb (118 kg) |
| Wingspan | 7'3" (2.22 m) |
How to contact Meyers Leonard
Meyers Leonard Instagram: meyersleonard
ADVERTISEMENT
Article continues below this ad
Meyers Leonard Twitter: @MeyersLeonard