Michael Jordan
Michael Jordan: Net Worth 2023, Family, and Stats
Michael Jordan: Net Worth 2023
Michael Jordan is arguably the greatest basketball player ever and his success on the hardwood provided a platform for his several lucrative off-the-court ventures. Jordan's endorsement deal with Nike was crucial to the financial growth of both parties. Nike's marketing coupled with MJ's popularity, superstardom, and legend earned major profits for the partnership, which it still does to this day.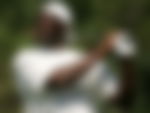 The birth of the Jordan brand took their partnership to a different level and revolutionized the sneaker culture in the country and around the world. MJ reportedly gets a 5% share from every Jordan sneaker sold, which helped?him make $150 million in 2022. Interestingly, it is more than his NBA career earnings.
The?Chicago Bulls?legend also made some smart investments over the years that helped him become the first-ever ex-athlete to become a billionaire. He is the majority owner of the?Charlotte Hornets?in the NBA and 23XI Racing in NASCAR. According to reports, Jordan now has a reported net worth of $1.7 billion and is the richest retired athlete in the world.
Michael Jordan's family, Kids, Wife, and Affairs
Michael Jordan and his ex-wife Juanita Vanoy tied the knot in 1989. They have three children together:?Jeffrey, Marcus, and Jasmine. Jordan and Juanita filed for divorce, citing irreconcilable differences in 2002, but got back together after a short while. They filed for divorce again later and the decree was finalized in 2006. As per reports, MJ paid a divorce settlement, a mix of property and assets,?worth $168 million.
It was the largest ever celebrity settlement at the time. In 2013, the six-time NBA champion married Cuban-American model Yvette Prieto after a fateful meeting at a Miami club. A year later, the couple welcomed their twin daughters, Victoria and Ysabel.
According to reports, Jordan had an affair with Karla Knafel before marrying Juanita and had to pay Knafel $250,000 to keep the relationship a secret. Also, reports suggested that before marrying Vanoy,?the Bulls legend dated actress Robin Givens,?who is the ex-wife of boxing legend Mike Tyson.
Jeffrey and Marcus Jordan played basketball from a very young age and had their stints with college basketball. As of now, Jeffrey works for the Jordan brand and handles digital innovation. MJ's eldest son recently launched the?sports apparel company ?ktiiv with Nike veteran Tim Gobet. On the other hand, Marcus is the proud owner of the Trophy Room, a sneaker store that sells Air Jordan products. The brothers also co-founded the Heir Jordan foundation.
Jordan's daughter Jasmine is currently a field representative at the Jordan brand and closely works with WNBA stars. She is very active on social media and engages with a wide audience regularly; she once shared a throwback picture of?her parents cuddled up. She also broke the heart of her followers when?she mourned the death of her beloved dog on Instagram.
Michael Jordan's childhood & early life
Michael Jordan was born in Brooklyn, New York as the fourth child in a family of five children to Deloris and James R. Jordan Sr. He was brought up in Wilmington, North Carolina with his two older brothers and a sister, and one younger sister. From a very young age, Michael started playing basketball with his siblings in their grandparent's backyard. Since he was shorter than his older siblings, he would usually lose initially.
This lighted the six-time NBA champion's legendary competitive fire. He talked about how his siblings pushed him early on in life during his?Hall of Fame enshrinement speech?as well. Once he grew up a bit and improved his skills, MJ started beating his siblings. However, he was still not very tall and this concerned him as a potential roadblock in a much-coveted basketball career.
The young Mike would run to his mother, crying at times, concerned about his height. Both his parents were under 6', so Deloris thought her son would be somewhere around 6' too. However, she did not tell him that, but rather consoled him and encouraged him to try different things to grow faster. MJ was a decent player back then, but was nowhere close to being a superstar. In fact, he was cut from the Varsity team as a junior because the coach thought he had yet to develop his skills properly. However, his taller friend made the team, and this caused MJ unbearable pain.
Little Mike ran home crying, but he did not quit. This incident added fuel to his competitive fire. Jordan worked hard at his craft. With the help of a wild growth spurt, he was 6'6" soon and became one of the best high school players in the country.
While Jordan was in college, he was introduced to golf, which would start his longstanding and storied relationship with the sport.
Michael Jordan: NBA Career
Michael Jordan played college basketball for the?North Carolina Tar Heels for three years. He hit the game-winning shot to help the Tar Heels clinch the national title in 1982. With this dazzling display in front of the whole nation, his confidence and value soared. In the 1984 NBA draft, the Chicago Bulls selected him as the #3 overall pick. Soon after, Jordan took the league by storm with his sheer athleticism, skill, and determination, winning the Rookie of the Year award in 1985.
There was no stopping his individual abilities, however, team success was hard to come by at first. However, things fell in place with the legendary Phil Jackson becoming the Bulls' head coach and the rise of?Scottie Pippen as a legitimate star in the league. After that, there was no stopping MJ and the Bulls as they went on a rampage and won three straight titles from 1991 to 1993.
In 1993, things took a tragic turn when Jordan's father James was murdered. Subsequently, MJ decided to take a break from basketball and announced his retirement. He then tried his hands at minor league baseball, which was something he often discussed with his father about attempting.
After a short stint with baseball, Jordan announced that he was returning to the NBA with a resounding: "I'm back". Basketball fans in the country and around the world went wild after the announcement. When MJ returned to the Bulls during the 1994-95 season, he did not wear his iconic #23 jersey. Instead,?he chose to wear #45?because his father was not around and he felt like it was a new beginning. However, he only donned #45 for 22 games and switched back to #23 in the 23rd game. Jordan needed some adaptation to the new league after his brief hiatus. However, he still played at a very high level and led the team to the playoffs. At this stage, MJ and the Bulls struggled against a young Orlando Magic side led by Shaquille O'Neal and Penny Hardaway in the Eastern Conference Finals. Jordan had a poor game-1 and there were comments that #45 is not #23. He then switched to #23 for game-2, but the Magic ended up winning the series 4-2.
The 14-time All-Star had previously?lost 6 times in the playoffs. However, that was before the three-peat. As the Magic had spoiled the comeback story of MJ's return to the league, His Airness was motivated and worked harder than ever. The Magic and the Bulls eventually met in the playoffs the next year and the Bulls swept their opponents comfortably. Jordan and the Bulls then went on to win another three straight titles from 1996 to 1998. After the last dance in 1998, Jordan announced his retirement for the second time. The Bulls honored him with a statue and retired his #23 jersey.
Three years later, the five-time NBA MVP then came back for the second time for a stint with the Washington Wizards. His two-year stint was not as successful. However, he still averaged over 20 points at the age of 38. MJ then finally called it quits in 2003. This time, the Miami Heat, a team he never played for,?honored him for his achievements and retired #23. Michael Jordan was also probably one of the most durable players in basketball. He missed only seven games in 12 seasons from 1986-87 to 1997-98, if you discount the 1994-95 season where he played only 17 games due to a foot injury.
Besides basketball and baseball, Jordan is also a huge aficionado of golf and motorsports. Even though he is not at the level of professional golfers, he is still pretty good, fueled by his competitive spirit, with a?decent golf handicap. The six-time Finals MVP has also taken part in many celebrity golf tournaments over the years.
Michael Jordan: Stats
In 1,072 games, Michael Jordan averaged a mindboggling 30.1 points with 6.2 rebounds, 5.3 assists, 2.3 steals, and 0.8 blocks per game. Furthermore, he was also efficient from the field with a field goal percentage of 49.7%. His Airness also averaged an unbelievable 38.3 minutes per game.
| | |
| --- | --- |
| Games | 1072 |
| Points | 32,292 (30.1 PPG) |
| Rebounds | 6,672 (6.2 RPG) |
| Assists | 5,633 (5.3 APG) |
Michael Jordan: Records
The only player ever to win 10 scoring titles
The only player ever to win six Finals MVP awards(two three-peats)
#5 on All-Time Scoring List
#3 on All-Time Steals List
Scoring double figures in 866 straight regular season games (#2 in the NBA)
Scoring 30+ Points in 562 regular season games (#1 in the NBA)
Michael Jordan: Awards and Achievement
6? NBA champion (1991?1993, 1996?1998)
6? NBA Finals MVP (1991?1993, 1996?1998)
5? NBA Most Valuable Player (1988, 1991, 1992, 1996, 1998)
NBA Defensive Player of the Year (1988)
2? Olympic Gold Medals
14? NBA All-Star (1985?1993, 1996?1998, 2002, 2003)
3? NBA All-Star Game MVP (1988, 1996, 1998)
10? All-NBA First Team (1987?1993, 1996?1998)
9? NBA All-Defensive First Team (1988?1993, 1996?1998)
10? NBA scoring champion (1987?1993, 1996?1998)
2? USA Basketball Male Athlete of the Year (1983, 1984)
Michael Jordan: Rookie Card
The most expensive Michael Jordan rookie card is a 1986 Fleer Michael Jordan PSA 10 rookie card which was sold for over $1 million in 2022. It was one of the 23 signed rookie cards that were re-released by Fleer in 2006-07.
Michael Jordan: Jersey
Michael Jordan's 1998 NBA Finals Game 1 jersey was sold for a whopping $10.091 million in 2022. It is the most expensive game-worn jersey ever.
Michael Jordan: Movies
Michael Jordan's iconic live-action/animated movie?Space Jam?was released in 1996. It was a huge hit around the world with fans flooding to catch a glimpse of Jordan. It became the highest-grossing basketball movie ever at the time with $250 million worldwide.
After his playing career, several documentaries about Jordan's career were released. However, the most popular production was released in 2020 when ESPN Films and Netflix co-produced and released?The Last Dance. The docuseries chronicled the Chicago Bulls' road to the sixth NBA title with a lot of never-before-seen footage and interesting information about Jordan and the team. The series informed the younger generation about the greatness of Jordan and his popularity reached new heights.
There has also been anticipation among fans for a biopic of Jordan. Interestingly, Hollywood superstar Idris Elba once?approached Jordan about a biopic, however, MJ declined.
How many businesses does Michael Jordan own?
Michael Jordan is the proud owner of the sports teams Charlotte Hornets in the NBA and 23XI Racing in NASCAR. He has also invested in startups like the Silicon Valley Gigster project. Jordan owns the Michael Jordan?s Steakhouse restaurant chain, MJ23 Sports Bar & Grill, and multiple car dealerships. MJ invested in the betting firm Draft Kings and also acts as a corporate advisor for the company.
A huge chunk of Jordan's income is from his endorsements and partnerships with major brands like Nike, Gatorade, and Hanes. The Hall of Famer also launched Cincoro Tequila in 2019 with other NBA owners- Jeanie Buss (Lakers), Wes Edens (Bucks), Wyc Grousbeck (Celtics), and his wife Emilia Fazzalari.
Michael Jordan Shoes
Nike and MJ's partnership before he even entered the league led to the rise of the leviathan that is the Jordan brand. The Jordan brand is owned by Nike, but MJ secures a hefty share of the sales made by the brand. In his rookie season, Jordan donned the Nike Air Ships a lot. However, since both sneakers were identical, Nike used the popularity of the legend to market the Air Jordan 1s. The Jordan 1s is one of the most iconic sneakers of the Jordan brand because it ushered in the sneaker revolution.
Over the years, some of Michael Jordan's game-worn sneakers have been auctioned for unbelievable prices. His rookie season shoes, the Air Ships, were sold for $1.47 million in 2021. Jordan's game-worn Air Jordan 1s was sold for $560,000 in 2020. Another pair of game-worn Jordan 1s with ?Shattered Backboard? was sold for $615,000 in 2020.
Rare purchases made by Michael Jordan
Michael Jordan spends his hard-earned fortune in style from private jets and luxury cars to customized golf courses. He once spent an eye-popping?$61.5 million on a luxurious Gulfstream G550 jet. MJ also has one of the most expensive car collections. In 2007, he picked up the rare?Mercedes Benz SLR McLaren 722 for $650,000. Only 150 units of the car were manufactured. Jordan also owns a colossal superyacht which is worth a whopping $80 million. Furthermore, the Hall of Famer has shelled out over a?jaw-dropping $170 million just to maintain it.
Michael Jordan's Charity Work and philanthropy
Michael Jordan is one of the most generous celebrities ever. Over the years, he has given back millions of dollars to society. In 2002, Jordan donated his entire season?s salary to 9/11-related funds. When Hurricane Florence hit the Carolinas in 2018 and Hurricane Dorian damaged the Bahamas in 2019, Jordan announced contributions to several relief efforts.
MJ also supports organizations like the Make-A-Wish Foundation, the St. Jude Children?s Research Hospital, the Nevada Cancer Institute, and the Boys and Girls Clubs of America, amongst several others. He also donated his earnings from?The Last Dance?documentary to people affected by the pandemic. Last year, Jordan made a?$100 million commitment to help the Black community.
| | |
| --- | --- |
| Name | Michael Jordan |
| Net Worth | $1.7 Billion |
| Birthday? | February 17, 1963 |
| Born In | Brooklyn, New York |
| Age | 60 |
| School | Emsley A. Laney High School |
| College | University of North Carolina |
| Hometown | Wilmington, North Carolina |
| Citizenship | American |
| Religion | Christian |
| Gender | Male |
| Height | 6?6? (1.98m) |
| Weight | 216 lb (98 kg) |
| Parents | James R. Jordan Sr., Deloris Jordan |
| Siblings | Larry, James R. Jr., Deloris, and Roslyn |
| Affairs/Girlfriends | Karla Knafel, Robin Givens |
| Wife | Yvette Prieto |
| Children | Jeffrey, Marcus, Jasmine, Victoria, and Ysabel |
| Ex-Wife? | Juanita Vanoy? |