Michael Phelps
Michael Phelps 2022: Net Worth, Salary, and Endorsements
Michael Phelps was born on June 30, 1985, in Baltimore, Maryland, USA. Often known as 'The Baltimore Bullet', Phelps is widely regarded as the GOAT in swimming. Moreover, having won 28 medals in Olympic Games, Phelps' legacy is intact. Significantly, he won 23 gold medals out of those 28. The biggest break in his career came at Beijing Olympics 2008 when he won eight gold medals.
The swimmer grew up with his mother and two sisters after their parents got a divorce back in 1994. Having started swimming at the age of seven, he was afraid of the water as his coaches asked him to float on his back. Later on, backstroke became his favorite stroke. As they all say, the rest is history.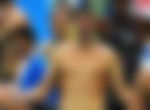 The swimmer married Nicole Johnson on June 13, 2016, and has three kids- Boomer Robert, Beckett Richard, and Maverick Nicolas.
ADVERTISEMENT
Article continues below this ad
Michael Phelps Swimming Career
Joining the famous North Baltimore Aquatic Club when he was seven years old. His famous event is the 200-meters butterfly as he made his debut at Sydney Olympics 2000. During the 2001 U.S. spring nationals, he became the youngest world-record holder at the age of 15 setting a time of 1 min 54.92 sec in the 200-meter butterfly.
Right after, he won the world championship title in Japan, and five medals at the 2002 Pan Pacific championships. Success started coming at a rapid pace as he created five world records at the World Championships in Barcelona, Spain.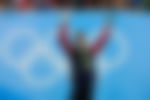 As his swimming career was skyrocketing to the top, the 2004 Athens Olympics saw him win six gold medals in the 200-meters and 400-meters IM, 100-metre and 200-meters butterfly, 4 × 200-meters freestyle relay, and 4 × 100-meters medley relay. More success came for him at the 2007 World Championships in Melbourne as he won seven gold medals; likewise, he set five world records. Those seven medals tied Mark Spitz's record of most titles at major swimming competitions.
The fans knew Phelps was the outright favorite for Beijing Olympics 2008. It didn't prove otherwise as he won eight gold medals (200-meters freestyle, 100 & 200-meters butterfly, 200 & 400-meters individual medley, 4×100-meters freestyle relay, 4×200-meter freestyle relay, and 4×100-meters medley relay). Apart from the 100-meters butterfly event, he created seven world records in those eight events; moreover, broke Mark Spitz's seven gold medals 1972 Munich Olympics. This performance cemented his legacy as the greatest swimmer of all time.
The London Olympics 2012 saw him win four gold and two silver medals while continues to win honors for his country. The 2016 Rio Olympics saw him win five gold medals and won a silver medal to retire from the sport, after a successful career. He was also the first Olympian to win four gold medals in a single event in four consecutive Olympic games. Significantly, the swimmer set 39 world records in his career.
The diet followed by the swimmer during Beijing Olympics is incredible. He spoke about the fuel needed to train as he ate 12,000 calories daily and trained 5 hours a day for six days a week.
Achievements in Olympic Games
Rio 2016 Olympic Games, gold (4x100m medley, 4x100m free, 200m fly, 4x200m free, 200m medley); silver (100m fly)


London 2012 Olympic Games, gold (100m fly, 200m medley, 4x100m medley, 4x200m free); silver (200m fly, 4x100m free); 4th (400m medley)


Beijing 2008 Olympic Games, gold (100m fly, 200m fly, 200m free, 200m medley, 400m medley, 4x100m free, 4x200m free, 4x100m medley)


Athens 2004 Olympic Games, gold (100m fly, 200m fly, 200m medley, 400m medley, 4x200m free, 4x100m medley); bronze (200m free, 4x100m free)
Michael Phelps 2022 Net Worth & Endorsements
Michael Phelps' net worth is an estimated $80 million. In terms of endorsements, the swimmer's performances at the Olympic Games earned him some brilliant deals.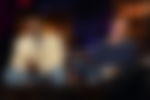 Intel, Subway, Under Armor, Beats, Radio Shack, Call of Duty, Omega, Visa, and Head & Shoulders. The swimmer advertised himself with Wheaties, Corn Flakes, and Louis Vuitton. His partnership with Aqua Sphere is well known while he earned $1 million dollars during his sponsorship with Speedo during the 2008 Beijing Olympics.
Moreover, he is an able contributor and a prominent advocate for mental health issues all over the world.
| | |
| --- | --- |
| Age | 36 |
| Nationality | United States of America |
| Marital Status | Nicole Johnson |
| Height | 1.93 m |
| Weight | 90 kg |
| Net Worth | $80 million |
| Olympic Appearances | 5- 2000, 2004, 2008, 2012, 2016 |
| Endorsements | Intel, Subway, Under Armor, Beats, Radio Shack, Call of Duty, Omega, Visa, Head & Shoulders |
ADVERTISEMENT
Article continues below this ad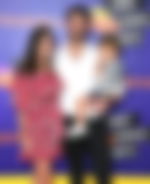 Contact Details
Instagram: @m_phelps00
ADVERTISEMENT
Article continues below this ad
Twitter: @MichaelPhelps