Michael Phelps
 Michael Phelps 2023 Net Worth
Michael Phelps' net worth is an estimated $100 million. In terms of endorsements, the swimmer's performances at the Olympic Games earned him some brilliant deals like Subway, Under Armor, Omega, Visa, Speedo, and AT&T. The swimmer advertised himself with Wheaties, Kellogg's, and Louis Vuitton in the past. His partnership with Aqua Sphere is well known, and he earned $1 million during his sponsorship with Speedo during the 2008 Beijing Olympics.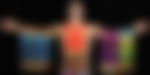 ADVERTISEMENT
Article continues below this ad
In 2023, Phelps announced his collaboration with the pharmaceutical and biotechnology company, Pfizer. Moreover, he is an able contributor and a prominent advocate for mental health issues worldwide. Phelps is also an investor in Talkspace, a mental healthcare startup.
Michael Phelps's Early Life
On June 30, 1985, Michael Fred Phelps II was born in Baltimore, Maryland. He sought his elementary education at Rodgers Forge Elementary School. For middle school, he went to Dumbarton Middle School. Lastly, he finished his schooling at Towson High School. A young Michael Phelps was a hyperactive kid. His mother believed that swimming would be the best medium to let out all the excessive energy.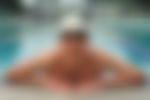 Thus, she urged him to give it a shot. Phelps's older sisters were also swimmers. Looking at his sisters and encouraged by his mother, the Baltimore Bullet gave swimming a shot at the age of 7. By age 10, Phelps had secured a spot in the North Aquatic Baltimore Club. Five years later, 15-year-old Phelps competed in his first-ever Olympics, held in Sydney. Though Phelps went to the University of Michigan, he never pursued a degree.
Michael Phelps's family 
Swimming legend Michael Phelps was born to Deborah Sue Phelps 'Debbie' and Michael Fred Phelps. While his mother was a middle school principal, his father was a Maryland State Trooper. Phelps probably got his athletic genes from his father, who was once a sportsperson too. But unlike the swimmer, his father was a football player. In the 1970s Phelps's father also tried to be a part of the NFL team, Washington Commanders. Unfortunately, when Phelps was just 9, his parents' marriage ended with a divorce.
Fred and Debbie parented three children, Michael being the youngest of the lot. Phelps has two older sisters, Whitney and Hilary. Hilary was the first one to dip her feet in the professional pool in the Phelps family. Soon after, Whitney and seven years younger Michael followed. Whenever little Michael competed, his sisters were there to cheer for him from the stands. This in turn served as a motivation for Michael to strive for the best. Though all the Phelps siblings competed in the sport at some level, Michael was the only one who made it to the Olympics.
After growing up, Michael Phelps formed a family of his own with his wife Nicole Phelps (former Johnson). Phelps and Johnson first met in 2007 at the ESPY Awards. The duo hit it off and began dating soon after. Though the couple broke up in 2012 but reconciled nearly two years later in 2014. Furthermore, Phelps popped the big question in 2015, but they put the plans for their wedding on hold as the couple was expecting their first child soon after. They welcomed their eldest son, Boomer Robert Phelps, on May 5, 2016. In the following month, on June 13 they tied the knot in a private wedding in Paradise Valley, Arizona.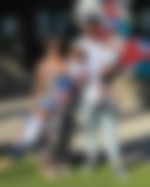 Two years later, on 12th February 2018, Mr. & Mrs. Phelps welcomed their second son, Beckett Richard Phelps. The following year, on 9th September, their youngest son, Maverick Nicolas Phelps, was born. Phelps and his wife are busy navigating the know-how of parenting and dealing with their kids' unusual behaviors together. Moving past the traumatic experience of growing up in a broken family after his parent's divorce, Phelps now has a happy family of five. 
All the Olympic medals Michael Phelps won during his career
With his 23 gold medals, Michael Phelps holds the record for the most Olympic gold medals ever won. Additionally, he has won three silver and two bronze medals at the Olympics. He also holds the overall record for the most Olympics medals. Furthermore, in 2008, Phelps became the first athlete to win eight gold medals in a single Olympics game.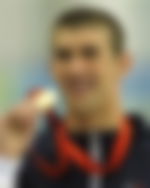 Rio 2016 Olympic Games, gold (4x100m medley, 4x100m free, 200m fly, 4x200m free, 200m medley); silver (100m fly)




London 2012 Olympic Games, gold (100m fly, 200m medley, 4x100m medley, 4x200m free); silver (200m fly, 4x100m free); 4th (400m medley)




Beijing 2008 Olympic Games, gold (100m fly, 200m fly, 200m free, 200m medley, 400m medley, 4x100m free, 4x200m free, 4x100m medley)




Athens 2004 Olympic Games, gold (100m fly, 200m fly, 200m medley, 400m medley, 4x200m free, 4x100m medley); bronze (200m free, 4x100m free)
Other records and achievements by the swimming GOAT
During the course of his decorated career, the Flying Fish has held 39 world records. While some were broken over the past decade, four still stand unbeaten. Additionally, two of these were created during the Olympics, while the other two were created during the World Championships. These records are as follows: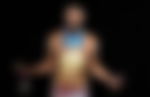 4:03.84 - 400m individual medley- 2008 Olympics 




3:08.24 - 4 x 100m freestyle relay- 2008 Olympics




6:58.55 - 4 x 200m freestyle relay - 2009 World Championships 




3: 27.28 - 4 × 100m medley relay- 2009 World Championships 
Michael Phelps' diet, workout, and practice routine
Workout
During his prime days, Michael Phelps trained for 5-6 hours every day, dividing the sessions into two halves. His target was to swim 80,000 meters every week. This was divided into 13 km or 13000m every day. His gym workout routine included four exercises, each performed in sets of three, with 10-16 reps. These included the dumbbell front raise, compound movements, dumbbell lateral shoulder raise, and standing dumbbell press.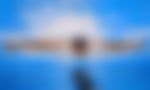 Additionally, he had a separate swimming exercise consisting of the following 12 exercises: 
1. 6 sets of sidekick - 50 reps
2. 6 sets of butterfly swimming drills - 50 reps
3. 6 sets of pull buoy - 50 reps 
4. 25 reps of fly
5. 50 reps of free
6. 50 reps of fly
7. 500 reps of strokes 
8. 50 reps of kick 
9. 50 reps of free
10. 2000 timed kick stroke 
11. 50 reps of Ab exercise 
12. 4 sets of IM continuous drill- 100 reps 
Diet
While preparing for the Olympics, Phelps consumed nearly 12000 calories every day. His diet mostly included fruits, vegetables, and lean grilled protein. During his breakfast, Phelps ate fried egg sandwiches, three chocolate chip pancakes, a bowl of porridge, 2 cups of coffee, an omelet of 5 eggs, and French toast.
This was followed by two large ham and cheese sandwiches, 1/2 kg pasta, and energy drinks for lunch. Similar to his lunch, he ate 1/2 kg of pasta and drank energy drinks during dinner. But instead of sandwiches, he ate an entire pizza for dinner. He supplemented his diet with creatine, vitamin C, and protein shakes. 
Michael Phelps retirement
Initially, after the 2012 London Olympics, Michael Phelps announced his retirement at the age of 27. He cited age, fatigue, and the will to take a break and travel as the prime reasons behind his decision. However, his plans didn't stay the same for long, and he returned for one last battle during the 2016 Rio Olympics. Moreover, while talking about his return Phelps mentioned that his love for swimming dragged him back to the waters. He staged a promising comeback and drew the curtains to his decorated career with the final five gold and one silver medals.
ADVERTISEMENT
Article continues below this ad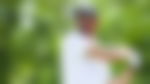 Post-retirement, Phelps has been working for his charitable foundation, Michael Phelps Foundation. The foundation pays emphasis on catering to the mental well-being of children. It came as no surprise as Phelps has always been vocal about mental health issues, having been a victim himself. Moreover, when Gymnastics queen Simone Biles prioritized her mental health during the 2020 Tokyo Olympics, Phelps came out to show his support. 
Despite bidding farewell to the pool, Phelps hasn't said goodbye to the sports world, entirely. Instead, he has just transitioned from the waters to the land. He is now busy exploring his skills on the golf course. Moreover, he even won a championship trophy at the WM Pheonix Open Pro-Am. Phelps claims that he is now obsessed with the sport and that obsession has spread to his wife as well. Additionally, straying away from the competitive pool didn't mean Phelps lost his charm in the water. Even six years after his retirement, Phelps effortlessly won when challenged at a hotel once.
ADVERTISEMENT
Article continues below this ad
| | |
| --- | --- |
| Name | Michael Fred Phelps II |
| Born | 30 June 1985 |
| Place of birth | Baltimore, Maryland, United States |
| Nationality | American |
| Education | University of Michigan, Towson High School |
| Parents | Debora Sue Phelps, Michael Fred Phelps |
| Height | 1.93 m |
| Weight | 90 kg |
Wife
Nicole Johnson
Kids
Boomer Robert Phelps, Beckett Richard Phelps,

Maverick Nicolas Phelps

Nicknames

The Baltimore Bullet, Flying Fish,

GOAT- Greatest of all time, Mr. Swimming, Superman

Social Media
Instagram, Twitter, Facebook