Michael Schumacher
Michael Schumacher 2021: Net Worth, Salary and Endorsement
Michael Schumacher is undoubtedly one of the most recognizable faces in the world. The Formula One legend has claimed seven World Championships and 91 wins in his entire career.
Michael Schumacher: Stats and championships
The German legend has had numerous accolades to his name. Until Lewis Hamilton and Mercedes came along, Schumacher was the proud owner of most of the records. He is synonymous with Ferrari for leading the Italian team to five consecutive World Championships in F1, back when Ferrari was unstoppable.
ASLO READ - Mercedes Hires Psychologists to Help Team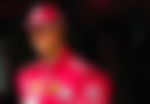 In a career spanning across two decades, Schumacher clinched 155 podiums, scoring 1566 points. This also includes a whopping 77 fastest laps.
He has grabbed 68 pole positions as well as numerous other records.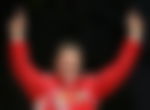 Michael Schumacher: Net Worth 2021
Schumacher's net worth is believed to be close to $780 million, making him one of the highest-earning athletes in the world. On his F1 return, Schumacher earned nearly 30 million pounds as an annual salary.
He is additionally one of the highest-paid racers ever with career earnings over $1 billion.
Best Moment of Michael Schumacher
Michael Schumacher?s Endorsements
The 'Red Baron' has been endorsed by the likes of Shell, Marlboro, and Vodafone, among others.
Schumacher is currently sponsored by Deutsche Verm?gensberatung - a financial services distributor, Mercedes Benz, CS Ranch - a reining facility and Mick Schumacher.
However, after his skiing accident in 2013, his family has had to sell some of his belongings.
Michael Schumacher: Foundations and Charity Work
Schumacher also had a charitable side to him and supported organizations like UNESCO, Childline, and others. He provided aid during the 2004 Tsunami crisis and even helped set up schools and clinics in places like Peru, Sarajevo, and Senegal.
Michael also donated nearly $10 million to the Clinton Foundation. He has also participated in several road safety campaigns organized by the FIA and Bacardi.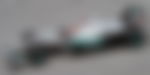 The Keep Fighting Foundation is a charitable organization inspired by Michael Schumacher and run by the Schumacher family. The foundation aims to develop projects related to social, cultural, and public health causes.
How to contact Michael Schumacher
Despite his current condition, fans can show their love towards Michael through various platforms like his own official website.
Alternatively, fans can reach out to his team via Instagram and Twitter.
| | |
| --- | --- |
| Age | 52 |
| Marital Status | Married |
| Spouse | Corinna Schumacher |
| Residence | Gland, Switzerland |
| Nationality | German |
| Endorsements | Deutsche Verm?gensberatung Mercedes Benz, CS Ranch, and Mick Schumacher. |
| Height | 1.74m |
| Ethnicity | White |
| Kids | 2 |
| Championships | 7 |