Shroud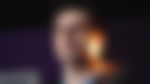 Shroud 2021: Net worth, sponsors, and streaming setup
Shroud is one of the most recognizable names from the gaming industry. His father developed and nurtured a love for gaming in him from the age of 5, and he has never looked back since.
ADVERTISEMENT
Article continues below this ad
Today, Shroud is one of the most loved and respected streamers on the planet.
Shroud- Counter-Strike Global Offensive career
The Canadian is a former eSports professional, having concluded a fairly successful career as a Counter-Strike Global Offensive player. After bouncing between a few teams like Exertus, Manajuma, he finally found a home at Cloud9, who acquired Shroud's then team, compLexity Gaming.
Even as a competitive player, Shroud balanced his time between pro gaming and streaming. In April of 2018, he stepped down from his competitive career and turned to streaming full-time. To this day, he remains a rare example of someone who has successfully managed to balance a competitive and streaming career.
Shroud on Twitch
You're likely to find him and his loyal followers online most days. What sets him apart from the rest of the players in the business is his nature and personality.
Shroud was easily one of the most popular and successful streamers on Twitch. He boasts more than 7 million followers on Twitch and consistently pulled in a large number of viewers.
Tune in to his broadcasts and you'll find him playing games like CS: GO, PUBG, Valorant, Apex Legends, World of Warcraft, and Call of Duty: Warzone. Of course, his interests are not limited to just these, but he is partial to them.
Most streamers have to resort to various idiosyncrasies and quirks to attract and keep their viewers entertained. Unlike most, Shroud is a pure gamer; he is all about gaming and it's all he needs to command a horde of loyal die-hard fans.
One good reason behind that is his skill. Since his days as a pro, Shroud has often been labeled the best aimer in gaming. Put any first-person shooter in front of him, and soon, he will master it like few others.
Mixer Contract
Testimony to his reputation, you need not look further than the fact that Microsoft-owned Mixer made a targeted effort (and a successful one) to wrench away Shroud from Twitch. What better way to legitimize its new platform than have someone like Shroud on it?
On the financial side, reports suggest his contract with Microsoft runs into tens of millions of dollars. He did only have a fraction of the followers he had on Twitch on Mixer. However, since he is back on Twitch, that is likely solved.
Shroud net worth in 2021:
According to theloadout, Shroud's net worth is estimated to be between $6-10 million. It could very well be much higher, depending on his contract with Mixer.
How to contact Shroud in 2021
Shroud is available to contact on the following platforms:
Business Email: shroud@loaded.gg
Twitter: @shroud
Instagram: @shroud
Streaming Setup
ADVERTISEMENT
Article continues below this ad
| | |
| --- | --- |
| Case | CORSAIR OBSIDIAN 750D Full-Tower Case |
| Motherboard | ASUS TUF X299 MARK 2 |
| CPU | Intel Core i9-7900X Processor |
| CPU Cooler | Corsair Hydro Series H100i GTX |
| GPU | Geforce RTX 2080 |
| RAM | G.SKILL TRIDENT Z RGB 32 GB |
| Storage | SAMSUNG 960 EVO 1TB M.2 (x2) |
| Power Supply | Unknown |
| Fans | Unknown |
| Capture Card | Magewell Pro Capture Quad HDMI Video Capture Card |
Shroud's Peripherals
| | |
| --- | --- |
| Monitor | BenQ ZOWIE 24.5 inch 240Hz eSports Gaming Monitor |
| Webcam | Logitech BRIO |
| Keyboard | HyperX Alloy Elite – Mechanical Gaming Keyboard |
| Mouse | Logitech G303 Daedalus Apex Performance Edition Gaming Mouse |
| Mouse Bungee | CASETHRONE Gaming Mouse Bungee |
ADVERTISEMENT
Article continues below this ad
Shroud's Audio Setup
| | |
| --- | --- |
| Headphones | HyperX HX-HSCF-BK/AM Cloud Flight Wireless Gaming Headset |
| Headphone Amp | None |
| Microphone | Shure SM7B Vocal Dynamic Microphone |
Shroud details
| | |
| --- | --- |
| Real name | Michael Grzesiek |
| Born | June 2, 1994 |
| Age | 26 |
| Nationality | Polish- Canadian |
| Height | 5 ft 6 in ( 168cm) |
| Weight | 65 Kg/ 143lbs |
| Address | Orange County, California |
| Marital Status | Unmarried |
| Kids | None |
| Endorsement | Unknown |
| Sponsors | Logitech, J!nx |
| Games he plays | PlayerUnknown's Battlegrounds, Counter-Strike: Global Offensive, Apex Legends, Fortnite Battle Royale, and Valorant |
| Net Worth | $6-10 Million |