Mikaela Shiffrin
Mikaela Shiffrin Net Worth 2023
The skiing season will begin this weekend at the Soelden ski resort in Austria with thrilling giant slalom races for men and women on the difficult Rettenbach glacier. With her 88th World Cup victory, Shiffrin has officially cemented her status as the greatest skier in history. She broke Ingemar Stenmark's record of 86 victories in the previous season.? Shiffrin's net worth subsequently saw an increase and is estimated by Celebrity Net Worth to be $3 million.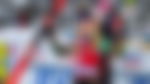 Shiffrin's victory in her 13th World Cup victory added a substantial amount to her total prize money, which is currently a remarkable $1.04 million. Her status as the sport's record holder was strengthened by her achievement, which created a new turning point in the Alpine World Cup's history. Shiffrin's previous biggest income came during the 2018?19 season when she won the women's overall World Cup championship, which she still holds. That season, her earnings reached $958,000. Interestingly, there's a profound story that lies behind the most successful alpine skier.
Early Life
Born to Eileen and Jeff Shiffrin on March 13, 1995, Shiffrin was brought up in Vail, Colorado. Her skiing roots came from her father who was a skier himself when he was young. He raced for Dartmouth College in New Hampshire. Having an elder brother who attended Burke Mountain Academy in northeastern Vermont, she very much stole the limelight even when she was young.
At the age of 14, she won her first titles at the Topolino Games in Italy for both the slalom and GS. She continued her success by winning the slalom bronze medal at the FIS Junior World Ski Championships held in Switzerland. From there, her career skyrocketed to far greater heights.
The notable skier and her family
Mikaela Shiffrin's father Jeff Shiffrin was an anesthesiologist whereas her mother Eileen was once an ICU nurse. Shiffrin's parents, too, were skiing enthusiasts and had bonded over their shared love for the sport. When their children were born, they passed it down to them as well. Shiffrin has an older brother named Taylor Shiffrin. These two siblings were born just 2.5 years apart.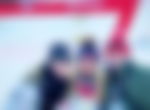 Though Taylor did not compete at the Olympic level like his sister, he did ski during his college days at the University of Denver. He was a part of the NCAA Championship team twice, in 2014 and 2016 respectively. As the siblings trained together, they have "friendly sibling rivalry" and bring out the best in each other. But unlike his sister, Taylor made his career in the tech industry. However, even in the tech world, some of his projects revolve around the snow world.
Mikaela's family is the backbone of her career. Her skier parents had started training the siblings when Mikaela was still a toddler. They had even formulated a training plan for the kids. When Mikaela started competing professionally, which required a lot of traveling, Eileen put her nursing career to rest. Eileen traveled with the rising talent as one of her coaches. With her dedication and overall family's support, Mikaela is now a world-class skier.
Mikaela Shiffrin?s skiing career and achievements
At the start of her career, Shiffrin achieved a string of remarkable triumphs, starting at the astonishingly young age of 16. She made headlines when she won her first slalom championship at the US National Championships in Winter Park, Colorado, becoming the sport's youngest champion ever. Then, in December 2012, she achieved her first World Cup victory in Sweden?her breakout moment. But Shiffrin's real breakthrough came in 2014, when she won the gold medal at the Winter Olympics in Sochi, sealing her place in Olympic history as the youngest slalom winner ever.
Shiffrin's versatility was obvious when she won a flurry of gold at the World Championships. She particularly excelled in events in Beaver Creek, St. Moritz, Are, and Cortina d'Ampezzo, solidifying her place among the sport's top athletes. Her most notable accomplishment in the giant slalom came at the Olympics, where she won the highly sought-after gold medal. Shiffrin displayed remarkable skill in the 2018 Pyeongchang Winter Olympics, winning both the gold and the silver in the slalom and the combined events, establishing herself as one of the world's best slalom competitors. Shiffrin won her fourth World Cup championship in 2022 with a relatively modest five victories, but even with her incredible achievements.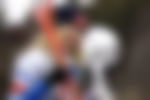 In the following season, Shiffrin came back in full form and etched her name in history. At 28, she cemented her standing as a skiing G.O.A.T by winning the overall and slalom titles with unmatched grace, and by securing the giant slalom crystal globe. Her 14th World Cup victory was a perfect end to a year with her 88th World Cup surpassing Stenmark(86) and former compatriot Lindsey Vonn(82).?
Various achievements claimed by Mikaela Shiffrin
Schladming - World Championships?Slalom Gold Medal (2013)




Sochi - Olympic Games?Slalom Gold Medal (2014)




Beaver Creek - World Championships?Slalom Gold Medal (2015)




St. Moritz - World Championships?Slalom Gold Medal (2017)




St. Moritz- World Championships?Giant Slalom Gold Medal (2017)




Pyeongchang- Olympic Games?Giant Slalom Gold Medal (2018)




Are- World Championships?Slalom Gold Medal (2019)




Are- World Championships?Super-G Gold Medal (2019)




Cortina d'Ampezzo- World Championships- Combined Gold Medal (2021)




Meribel- World Championships- Giant Slalom Gold Medal (2023)
The skiing power couple?s story
Mikaela's romantic ski story adds an intriguing twist to the captivating story of the Shiffrin family's skiing heritage. Presently intertwined with Norwegian skier Aleksander Aamodt Kilde, their story spins a web of fortuitous meetings and unwavering friendship. When they first saw each other in 2017, Shiffrin turned down Klide's overtures. However, destiny had other ideas, and their relationship became stronger over time?especially during a devastating period in Shiffrin's life in 2020.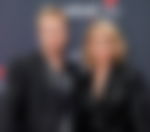 During the Beijing 2022 Winter Olympics, their relationship not only developed into a partnership of mutual support. Further, the moments of excitement experienced by both of them were lovingly documented on their social media profiles. Their shared trip has evolved into an enthralling show for fans across the world, from the glitz and glamour of the ESPY Awards to fun adventures under the Hawaiian sun in Maui. Meanwhile, Kilde's personal career path in skiing demonstrated his tenacity.
Notable accomplishments have culminated in an incredible World Cup overall win in 2019/2020. His?exploits in the 2021?2022 season showed?steadiness amidst the rollercoaster of wins and failures. He boasts a remarkable record of victories and a stunning assortment of podium places. As the dynamic power couple of alpine skiing, they continue to captivate people with their narrative, making their exploits both on and off the slopes extremely compelling.
Mikaela Shiffrin?s tribute to her dad
Mikaela Shiffrin lost her father Jeff Shiffrin on February 2, 2022. The unfortunate incident happened after an accidental fall at home. The exact cause of death was a head injury but how that transpired was never revealed to the public. However, the world saw how the loss impacted the skiing champion. Reportedly, Shiffrin "couldn't even get out of bed" and even "contemplated quitting" her career. Shiffrin took some time off from the sport to focus on healing from the loss.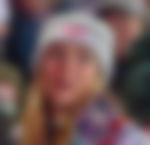 During this time, she picked up music and learned to play a guitar. With the help of her mother, she created a song that she dedicated to her late father. In the song, she reflected on her father's teaching, reminisced about their good times together, and spoke about the anxiety she felt waiting in the hospital as his life slowly slipped away. As she returned to the sport, she carried the memory of her father along with her. During her most recent win, Shiffrin was seen flaunting a heart-shaped pendant next to her medal. Upon closer look, it was revealed that the pendant contained two photos of her late father. In a remembrance post, Shiffrin hoped her father got the best view of her performances.
The meaning behind the words on Mikaela Shiffrin?s helmet
Along with her name and miniature pictures of the trophies, Mikaela Shiffrin has some inscriptions on her helmet. Written in capital letters at the top is the abbreviation ABFTTB. The meaning of the abbreviation is written on the back of the helmet. ABFTTB stands for "Always be faster than the boys." These words have a motivational story behind them.
U.S. Olympian Heidi Voelker once signed a poster for Mikaela's parents with the said abbreviations. Back when Mikaela was a junior racer, she first used the acronym and has never stopped since. Now, those letters have a permanent place on her helmet. Right below ABFTTB is another set of life advice. Written in small letters are the words, "Be Nice, Think First, Have Fun." Not just her achievements, but Mikaela Shiffrin's actions, too, serve as an inspiration to many.
| | |
| --- | --- |
| Name | Mikaela Shiffrin |
| Born | March 13, 1995 |
| Place of Birth | ?Vail, Colorado, United States |
| Nationality | American |
| Education | Burke Mountain Academy |
| Parents | Jeff Shiffrin, Eileen Shiffrin |
| Height | 5?7? |