Mike Krzyzewski
Mike Krzyzewski 2021

: Record, Net Worth, and Salary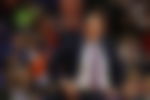 Mike Krzyzewski is one of the most accomplished coaches in the history of college basketball. He has been at the helm at Duke University for 40 years and has one of the most formidable records in college basketball. He has won 5 championships across his coaching tenure.
Mike Krzyzewski Record
Mike Krzyzewski is easily the greatest coach in the history of college basketball. Even though he only has five championships to his name, he owns almost every single individual coaching record possible.
Coach K has won 1157 games as a college coach. This is the most for any coach in the history of college basketball across genders. No coach has been as distinguished as Coach K. he also leads all coaches in wins for March Madness, or the NCAA Tournament.
Coach K's record as part of Duke University is 1084 wins to 291 losses. He isn't looking to retire despite back surgery, so this record will most likely improve.
Mike Krzyzewski Duke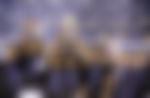 Coach K is synonymous with Duke University. Duke is one of the greatest college basketball universities in the country, and Coach K has a lot to do with that. Recruits choose Duke because of how Coach K prepares his students for their eventual lives, hopefully as NBA players.
Coach K has led Duke to 26 consecutive entries into the NCAA Tournament. Coach has taken Duke to the postseason for 36 years, missing it only thrice in his time with the University.
He has won 15 ACC Championships, had 12 Final Four appearances, and have won 5 Championships. Coach also has the best record of all active coaches in the men's NCAA Tournament courtesy of a 97?30 record.
Mike Krzyzewski 2021 net worth
Coach K's net worth is estimated to be around $40 million. He is one of the most handsomely paid college coaches, earning a base salary of $7,048,206. This salary can grow up to $10 million based on performance.
The only coach to out-earn Krzyzewski in college basketball on an annual basis is Kentucky coach John Calipari.?
Mike Krzyzewski Foundation and Charity
Coach K takes his role as a leader in his community very seriously. As a result, he has a whole portfolio of charity work.
Coach Mike Krzyzewski is the founder of the Emily K Center. It is a non-profit organization that was established in 2006. It was named to honor Coach K's late mother Emily.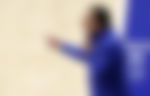 According to Coach K's website, he is also active in other service activities, including:
Duke Children?s Hospital


Children?s Miracle Network


The Jimmy V Foundation for Cancer Research


The National Association of Basketball Coaches? Coaches vs. Cancer


The Brain Tumor Center at Duke


Hoop Dreams Advisory Council
How to contact Mike Krzyzewski
Coach K is not on Twitter or Instagram. He has an official Facebook page, but it doesn't seem to be run by him.
| | |
| --- | --- |
| Age | 73 |
| Nationality | United States |
| Birth Date | February 13, 1947 |
| University | Duke University |
| Family? | Married with three daughters |
| Weight | 176 pounds |
| Height | 5?10 |
| Teams Coached | Indiana (assistant), Army, and Duke |
| Record | 1157-230 |
| Championships | 5 |