Mike Trout
Baseball in the 2010s would be incomplete without the story of Mike Trout. In a decade where the player seemed to dominate most individual stat records, one would be remiss to mention that Trout's contribution to baseball in the 2010s.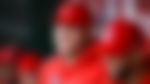 Despite some great hitting and offensive outputs that Trout has managed to put together, the LA Angels have not been able to put together a coherent post-season run and have on occasion underperformed too. Trout however, remains a fan favorite and a media darling amid his other-worldly output. A rare combination in todays game.
Early Life
Mike Trout, born to Jeff and Debbie Trout in South Jersey, has been an athletic presence since high school. Capturing several records in his collegiate and high school baseball career, Trout was picked at #25 by the LA Angels in the 2009 draft when he was just 17.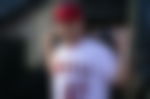 Playing career
Trout has only ever turned out for the LA Angels and as such has carried on a bumper legacy with the Anaheim based franchise. Trout made an impact almost as soon as he turned out for the franchise. With a unanimous Rookie of The Year Award in 2012 to start in MLB, he has undoubtably been one of the top performers.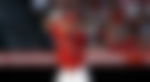 Trout turned in AL MVP seasons 3 times over the past years, winning the award in 2014, 2016 and 2019. Add to that he has constantly been amongst the top performer; finishing 2nd in the MVP race 4 more times in the last decade.
Trout has also also been the league leader for several stats such as runs scored and times on base in the years past.
Mike Trout's Net Worth
Trout's current net worth is reportedly $60 Million in 2022. Mike Trout is one of the most well paid athletes present in todays Major League Baseball. Agreeing to bumper contract extension in 2019 worth $426.5 million over 12 years, Trout is a star on his LA Angels.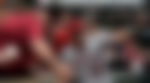 Trout makes an annual salary close to $35.54 Million under his contract which also included a hefty $20 million signing bonus in 2019.
His commercial portfolio also includes several sponsorships with leading brands. These reportedly include Subway, Rawlings, Land Rover, SuperPretzel, Nike; and since 2012 has been a partner and investor in Bodyarmor SuperDrink.
Why is Mike Trout so famous?
Mike Trout is famous around baseball for several reasons, not the least of which is his most recent bumper contract extension in 2019 which made him the highest paid player in the league at the time.
Trout is also famous for being stingy with his words on social media in a world that players seem to be eager to capitalize on all forms of their brand image. However, Mike Trout undoubtable claim to fame is his ability to dispatch pitches.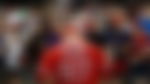 The hitter treats most pitchers in the league with impunity. Mike Trout has registered some of the most mind boggling stats on show. He led the league in runs 4 times; 2012 through 2014 and 2016. And if this wasn't enough he has led the tally of times on base in 4 seasons too, with 2013, 2015, 2016 and 2018 seeing some stunning displays.
The emergent Trout was so effective in his early seasons that he led the charts on the Wins-Above Replacement charts in each of his first 5 full seasons in the league.
Trout is also well known for being a weather nerd and for often bemusing responses on social media which leave most people scratching their head, especially when it comes to sandwiches.
Mike Trout Rookie Card
Mike Trout recently made waves when his rookie card sold for a record amount. Trout saw his rookie 2009 Bowman Chrome Draft Prospects Superfactor card sell for a record $3.93 million in an auction. The autographed card had a serial number that stated that the card was 1/1 which undoubtably contributed to its value.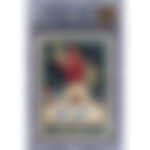 Will Mike Trout play in 2022?
Trout missed a majority of the 2021 season to injury and is expected back on the diamond in 2022. The superstar centerfielder spent a big part of the 2021 season on the injured list with a serious calf issue.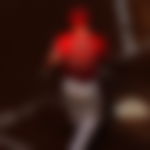 Despite losing some time in his peak to both the pandemic and labor strife; Trout still remains a valuable prospect for the Anaheim faithful. After Ohtani's super-productive 2021, fans will be hoping that a tandem with of the two may finally lead to some post season success.
Awards and Achievements
Trout has been a star performer for the Anaheim Angels. The centerfielder had lodged 3 American League MVPs amid a whole host of hitting titles. Specifically; 8 Silver Slugger Awards and a truly mind boggling slugging average. Trout is also one of the most clutch performers in the game with 2 All-Star Game MVPs to his name. And also, the man's an 8 time All-Star.
ADVERTISEMENT
Article continues below this ad
The LA Angels are seen by many as an underperforming franchise. With players that have several individual accolades, the franchise has put together only a single post season run; setting up a 2014 clash with the Kansas City Royals in the division series that they lost.
However, they will be looking to turn around the fate of their franchise in the coming years. With Shohei Ohtani too emerging as a potential MVP candidate and Trout in his early 30s, fans can sleep on the LA Angels at their own risk.
ADVERTISEMENT
Article continues below this ad
| | |
| --- | --- |
| Net Worth | $60 Million (2022) |
| Wife | Jessica Cox (married in 2017) |
| Salary | $35 Million |
| Height | 6 ft. 2 in. |
| Age | 30 |
| Children | 1 son (Beckham Aaron Trout) |
| HomeRuns | 310 |
| Nationality | American |
| Residence | New Jersey |