Mike Tyson
Mike Tyson's Net Worth 2023, Career and Family?
Mike Tyson: Net Worth 2023
At his peak, Mike Tyson was one of the wealthiest boxers on the planet. But over time, he lost most of his wealth owing to a lavish lifestyle. Reportedly, he had only $146,000 when he joined WrestleMania 14, post the 'Bite Fight' suspension. According to Celebrity Net Worth, Mike Tyson's net worth is $10 million. This could be ascribed primarily to the 2020 'Lockdown Knockdown' against Roy Jones Jr.?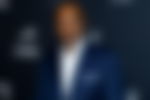 From winning his first world title, the WBC heavyweight, to his retirement, 'Iron' Mike received some of the biggest paychecks of the day. Tyson received $1.5 million during the Trevor Berbick fight. In the 90s, it went to double digits. He reportedly earned $30 million during the war against Frank Bruno and the two battles against Evander Holyfield. However, the biggest paycheck he earned was during the Lennox Lewis fight. It reportedly fetched him $103 million.?
So if all the fight money Mike Tyson made during his time is summed, it goes over $400 million. But boxing has not been the only source of income for the former world champion. Given his name and the weight it carries worldwide, an array of brands tied up with the legendary boxer to endorse their products, services, and sponsorships throughout his career. His most recent sponsors include Black Energy Drink, CopperGel, and Smart Cups.
Additionally, his merchandise is operated from his ranch, aptly named 'Tyson Ranch.' Tyson has even started his cannabis empire called Tyson 2.0, with its slogan, 'Undisputed Cannabis.' One of the unique products from the company is a cannabis-based gummy line, 'Mike Bites.' These gummies, shaped like Holyfield's ear, marked his partnership with the former opponent, Evander Holyfield.?
Tyson and Holyfield's joint venture is called 'Carma Holdings.' Last year they launched another line of products called 'Holy Bites.' Tyson 2.0 also saw the champ partnering with former WWE star Ric Flair. And the company also acquired a majority stake in Flair's 'Ric Flair Drip' line. The entire cannabis venture reportedly earns him $900k per month. A two-hour personal appearance of Mike Tyson could come somewhere in the neighborhood of $75k. Tyson's earnings from the podcasts such as Hotboxin' With Mike Tyson remain non-verifiable.
Mike Tyson's early life
Mike Tyson was born on June 30, 1966, in Brooklyn, New York's Fort Greene. He had two other siblings, both older, Rodney and Denise. Later, through his mother's second marriage to Jimmy Kirkpatrick, he had a half-brother as well, Jimmie Lee Kirkpatrick.
The crime-prone Brooklyn neighborhood is not the ideal place for a kid to grow up. However, with no alternatives, Tyson, his mother, and his siblings went through everyday survival. The future world champion, over a while, built a reputation as a street fighter. Turning to gang-related activities, reportedly, by the time he turned thirteen, local police arrested him over thirty-eight times! A frequent visitor to juvenile correctional facilities, Tyson's life changed when he landed at Tryon School for Boys in Johnstown, New York.?
Mike Tyson's family life
Mike Tyson's mother, Lorna Smith, was born in 1927. She had three kids with Purcell Tyson, a cab driver of Jamaican origin. Later, she married Jimmy Kirkpatrick and had another child. Kirkpatrick left the family, leaving Lorna Smith and the children to fend for themselves. They changed places frequently on account of financial difficulties. She suffered from cancer and died in 1982 at age fifty-five.?
The troubled childhood had a meaningful impact on Iron Mike's relationships. The thrice-married former world champion's first marriage to actress Robin Givens barely lasted a year, from February 7, 1988, to February 14, 1989. After that, she filed for divorce, reportedly on the grounds of domestic violence and abuse at the hands of Tyson.
The second marriage to pediatrician Monica Turner lasted six years, from April 19, 1997, to January 14, 2003. Their relationship collapsed because of frequent adultery committed by the boxing legend. Nevertheless, they had two kids together. On June 6, 2009, Tyson married for the third time. Tyson and Lakhia "Kiki" Spicer are now proud parents to two kids.
Mike Tyson fathered three more kids through relations with other women. But sadly, on May 26, 2009, his daughter, Exodus Tyson, passed away. Among Tyson's kids, his daughter Milan seems to have picked her father's propensity for sports. Taking up the tennis racket at an early age, she is under the wings of Patrick Mouratoglou, Serena Williams' former trainer.?
Mike Tyson's ex-girlfriends and wives
Apart from his current spouse, Lakhia Spicer, and two formers, Robin Givens and Monica Turner, Mike Tyson reportedly had relationships with other women. Among the many names whose link-up with 'Iron' Mike grabbed headlines, the most prominent include Luz Whitney, Coco Johnsen, and Naomi Campbell. Besides the above, his affair with Kimberly Scarborough resulted in his first child, Mikey Lorna Tyson. In addition, he?had two kids, Miguel and Exodus, with Sol Xochitl when they were in a relationship from 2004 to 2005.
How did Mike Tyson lose his daughter?
Tyson's daughter Exodus passed away on May 26, 2009. Reportedly, she was found motionless by her brother Miguel on May 25. He found her entwined in a chord swinging from a treadmill. Despite their mother administering CPR and subsequent hospitalization, Exodus passed away the next day.
Mike Tyson's early boxing career
Mike Tyson's fate turned for good at the Tryon School for Boys. One of the counselors, Bobby Stewart, saw an excellent boxing prospect in the young teenager from the hoods. So he took him to legendary trainer Cus D'Amato, who, recognizing the youngster's talents, brought matters to the next level by adopting him.
The duo soon started working on some of the unique techniques developed by the trainer who previously worked with Floyd Patterson. Mike Tyson made his first amateur debut at age fifteen. Participating in the National Junior Olympics games, he won gold medals for two consecutive years, 1981 and 1982. He won the gold medal at the National Golden Gloves tournament in 1984.
Mike Tyson's professional career
Mike Tyson was now ready to face the world. Launching his professional career on March 6, 1985, he beat Hector Mercedes with a first-round technical win. Eighteen months later, on November 22, 1986, Tyson won his first world title, WBC heavyweight. He became the youngest heavyweight champion in the sport's history at age twenty. By this time, he had fought and defeated twenty-seven fighters. Out of which, barring one, the rest all were knockout victories.
Sadly, Cus D'Amato was not present to see his prodigy's achievement. The legendary trainer succumbed to pneumonia on November 4, 1985. Mike Tyson won the WBA heavyweight title the next year and became the world's undisputed champion. Then, on August 1, 1987, he added the IBF heavyweight belt to the list.
On January 22, 1988, while defending his titles, 'Iron' Mike fought former heavyweight champion Larry Holmes. The latter had beaten Muhammad Ali on October 2, 1980. Hence, when the turn came, many reported on Mike Tyson avenging his boxing idol. The fight ended with a fourth-round knockout win for the twenty-one-year-old world champion.
Two years later, fortune changed hands as Mike Tyson faced his first defeat. On February 11, 1990, Buster Douglas knocked out 'The Baddest Man on the Planet' in the tenth round. Though he went on to win the next eight fights and even regained the WBC and WBA titles, the clock was ticking against him. Then, on November 9, 1996, Mike Tyson suffered his second defeat. Evander Holyfield beat him via TKO in the eleventh round. But it was the second fight that entered the pages of infamy.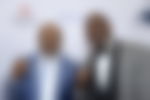 The duo met for their rematch on June 28, 1997. But the slugfest turned ugly when Tyson bit parts of Holyfield's right ear. Initially allowed to continue, the referee finally stopped the fight and disqualified Tyson. "The Bite Fight" resulted in the Nevada State Athletic Commission revoking Tyson's boxing license besides imposing a $3 million fine.?
'Iron' Mike finally returned to the ring on January 16, 1999. After that, he won a slew of matches. However, his last and final attempt at regaining the championship title ended disastrously. On June 8, 2002, Briton Lennox Lewis sent Tyson to the canvas in the eighth round, dashing the latter's last charge. On February 22, 2003, Mike Tyson won for the last time against Clifford Etienne. For the next two years, he lost two fights consecutively, the second being the last fight of his career. The former champion formally retired in 2005.
Mike Tyson's boxing style
A close study of Mike Tyson's moves, hand movements, and ring strategy would reveal him to be essentially a swarmer. Swarmers, for the uninitiated, are boxers who bear down on an opponent, all the while throwing a volley of punches, including uppercuts and hooks. The only drawback is that the move entails going through foes' vicious attacks to stage a successful onslaught.
Apart from 'Iron Mike,' a few other notable swarmers included Joe Frazier, Rocky Marciano, and Jake LaMotta. In Tyson's case, Cus D'Amato taught a technique that became the former's signature style to escape the barrage of punches thrown at him. Through 'Peek-A-Boo,' a boxer kills two birds with one stone. First, he creates a potent defense by raising his hands. Next, constant bobbing lets him slip the opponent's punches and cover the distance. Finally, once inside, at a reasonable time, places a counter-attack. Thus, once inside, Mike Tyson would draw power from the leg he leaned to pull and throw a devastating knockout punch.
Mike Tyson's extraordinary spending
By his admission, Mike Tyson lived a king-size lifestyle. The youngest heavyweight champion in boxing's history would make a habit of splurging on money. Expensive homes, cars, and exotic animals were a few of the items that fancied 'Iron' Mike.
His $4 million Connecticut mansion had a nightclub and a casino! Not done, he purchased properties in Nevada, California, and Ohio. Most of the acquisitions came fully furnished. And at some, the champion added whatever he fancied.
The above is just a glimpse of the kind of life Mike Tyson lived. There are instances like purchasing a bathtub worth $2 million for his wife. Generous to a fault, he would dish out lavish gifts to friends and strangers. But as all good things and time come to an end, Tyson's spending spree fizzled out by the century's first decade. Per rough estimates, he owed lenders nearly $23 million.
Mike Tyson's acting career
Mike Tyson has had an on-off relationship with Tinseltown. Initially, he kicked off with cameo roles, often playing himself. For instance, the 2006 release, 'Rocky Balboa.' But his major acting breakthrough came with the 2009 release, 'The Hangover.' He was present in the sequel as well. Other movies with Tyson playing key roles include 'Kickboxer: Retaliation,' 'The Devil May Care,' and the 'IP Man 3.'
When did Mike Tyson go to jail?
While living in the hood, Tyson had been a state guest numerous times. But he served a significant prison sentence when the court found him guilty of assaulting model Desiree Washington in 1992. Initially sentenced to six years' incarceration, he came out, just short of the three years, in 1995.
Where does Mike Tyson live now?
The former world champion currently resides with his family in Henderson, Nevada. It is situated roughly sixteen miles southeast of 'Sin City,' Las Vegas.?
Mike Tyson's car collection and luxuries in 2023
Tyson owned nearly a hundred vehicles, many of which were high-end and pricey pieces. In 1985, he shelled out $30k to buy his first car, a Cadillac Eldorado. After that, he?made a habit of gifting himself a Rolls Royce whenever the occasion arose. Then his close friend, rapper Tupac Shakur inspired him to look closely at Mercedes models. As a result, in 1989, he bought a Mercedes Benz SL Class with a price tag of $48k.
Among other models, 'Iron' Mike used to own a Ferrari 456 GT Spyder, Lamborghini Super Diablo worth $500k, a Jaguar XJ220, Cadillac Escalade, and a Hummer. Also, he was a proud owner of a Bentley Continental SC that made his wallet light by $720k. Then, there is the story of him purchasing twenty cars from one car dealer. Reportedly, he took five Bentley Azures from this store, costing nearly $1.5 million! Unfortunately, only a little is known about Mike Tyson's current car collection.
All you need to know about Mike Tyson's Tigers and Pigeons
In the 1990s, Tyson brought home three white Royal Bengal Tigers, each costing $70k. Named Kenya, Storm, and Boris, he had an exclusive accommodation facility for the big cats with a caretaker who charged a whooping $125k per annum. At the time of filing for bankruptcy, Tyson still had to pay roughly $8,100 towards their upkeep.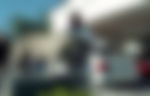 A known pigeon fancier, his love for the birds began in Brooklyn when he was eight or nine. There's a famous legend about Tyson knocking down a guy who killed one of his pigeons. He reportedly broke off from a relationship when he learned about the lady's views on his pigeons! Even today, he pursues the hobby and has over a thousand pigeons.
Movies based on Mike Tyson's life
For a living legend who has been through some of the steepest ups and downs, it is evident that biopics, both watered-down versions and close to real ones, would appear sooner or later. Then, in 1995, came Uli Edel directed 'Tyson.' Taken from the book Fire and Fear: The Inside Story of Iron Mike Tyson by Jos? Torres, actor Michael Jai White played the lead role of Mike Tyson. George C Scott played Cus D'Amato while Paul Winfield Don King.
Last year Hulu released the series 'Tyson' based on the former champion's life. The eight-episode series has Trevante Rhodes acting as Mike Tyson. Of course, there have been other productions. But most restricted themselves to a docu-drama format. For instance, Barabara Kopple's 'Fallen Champ: The Untold Story of Mike Tyson,' or the 2008 release James Toback's 'Tyson,' and the 2021 release 'Mike Tyson: The Knockout.'
Mike Tyson's comeback
On November 28, 2020, Mike Tyson staged a comeback of sorts. At the Staples Center in Los Angeles, he faced another legend Roy Jones Jr. The fight ended in a draw, though per Compubox, Tyson managed to land a more significant number of punches. The pay-per-view subscriptions crossed $80 million, more than initially expected.
Mike Tyson's relationship with Muhammad Ali
Mike Tyson idolized Muhammad Ali. He grew up watching his hero fight some of the era's biggest names. But still, despite his close bonds with 'The Greatest,' Iron Mike never wanted to be like him. Instead, he always found himself resembling the likes of Sonny Liston or Jack Dempsey. Tyson was inconsolable when Ali lost the fight against Larry Holmes on October 2, 1980, at Caesars Palace. He reportedly avenged his hero's defeat eight years later.?
How to contact Mike Tyson?
Instagram, Facebook, Twitter, YouTube
| | |
| --- | --- |
| Name | Michael Gerard Tyson |
| Born | June 30, 1966 |
| Age | 56 |
| Place of Birth | Fort Greene, Brooklyn, New York |
| Nationality | American |
| Education | Honorary Doctorate in Humane Letters from Central State University, 1989 |
| Parents | Lorna Smith and Purcell Tyson |
| Height | 1.78 m |
| Weight | 220 lbs |
| Record | 50-6-0 |
| Wife | Lakiha Spicer (m. 2009) |
| Kids | Miguel Leon Tyson,?Ramsey Tyson,?Exodus Tyson,?Mikey Lorna Tyson,?Amir Tyson,?Morocco Tyson,?Milan Tyson |
| Shoe Size? | US 15 |