MJF

MJF 2021: Net Worth, Salary, & Endorsements
If there is ever a successor for Chris Jericho, it should be the one and only MJF. The AEW Superstar has grown popular because of his flawless skills on the mic and is the promo man for the company with Jericho.
Maxwell Jacob Friedman, or MJF in short, began his professional wrestling career with Combat Zone Wrestling (CZW) in 2015. There, he clinched the CZW Wired Championship twice.?
He then vacated the title and returned to win the CZW World Heavyweight Championship. During his time at CZW, he also signed a contract with Major League Wrestling (MLW) on September 5, 2017.
Major League Wrestling
There, he went through a series of excellent matches and even had an initial winning streak. MJF impressed the audience by pulling off a win against MVP.?
Although MJF failed to win the MLW World Heavyweight Championship after various attempts, he made it up by becoming the first-ever World Middleweight Champion.
Hot off this victory, MJF defended the title successfully twice, but luck was not on his side. The Superstar was forced to surrender the title after suffering a fractured elbow.
He returned to action in February 2019 but never regained the Championship. Instead, he clinched the MLW Tag Team Championship along with Richard Holliday as part of the faction known as Dynasty.
AEW
MJF left MLW in January 2020 to join All Elite Wrestling, which proved to be a major upgrade for his career. The talent rose to become one of the major Superstars for the promotion.
MJF made ripples into waves with his excellent mic work. As AEW emerged as the chief competitor of WWE, a lot of critics and fans started realizing the brilliant talent of MJF in front of the audience.
He won the Dynamite Diamond ring in 2019, beating AEW's homegrown talent Hangman Page. He began 2020 by feuding with his former mentor, Cody Rhodes. He beat Rhodes at AEW Revolution, which launched his career into the stratosphere.
Losses to Jungle Boy and Luchasaurus at Double Or Nothing halted the youngster's momentum, but feuding with Jon Moxley put him right back on the path of success. Although he lost, MJF was a made man in AEW.
MJF heads into 2021 as a part of the Inner Circle. Under Chris Jericho's guidance, the Salt of the Earth has a lot to learn and a lot to give back to the wrestling community as well.
Chris Jericho and the Inner Circle
The Superstar realized that the only man doing the mic better than him in the company was Chris Jericho. Y2J worked under the faction known as the ?Inner Circle? and already had a name for himself.
MJF decided that a partnership with Jericho would be much better than an all-out feud. However, the two ended up fighting over a place in the Inner Circle.?
Jericho maintained that MJF doesn?t have what it takes to be in the group. Determined to prove him wrong, he fought Chris Jericho at Full Gear in a huge showdown.
MJF pulled off the victory and is now an official member of the Inner Circle. It is quite interesting to see where this partnership with Chris Jericho goes. There?s a lot more to come from the mic expert, and we will see the best of him unleashed over the next few years.
MJF Achievements
MJF is a 1-time CZW Wired Champion and CZW World Heavyweight Champion. He also won the AAW Wrestling Championship and Dramatic Dream Team Ironman Heavymetalweight Championship 1 time each.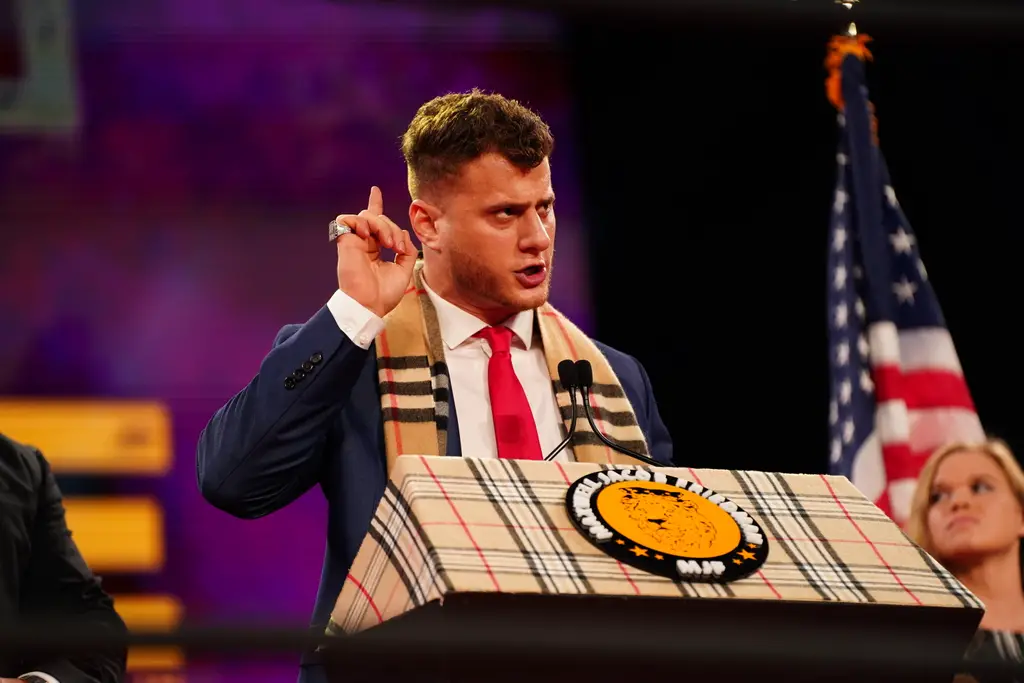 He was also MLW World Middleweight Champion and MLW World Tag Team Champion once. MJF ranked no.22 in Pro Wrestling Illustrated?s list of top 500 singles wrestlers in 2020.
Although he is yet to win a major title in AEW, he has the Dynamite Diamond Ring in his possession as a reward for beating ?Hangman? Adam Page after the first-ever Dynamite Dozen Battle Royale. He won the same ring in 2020 as well, beating Orange Cassidy in the finals.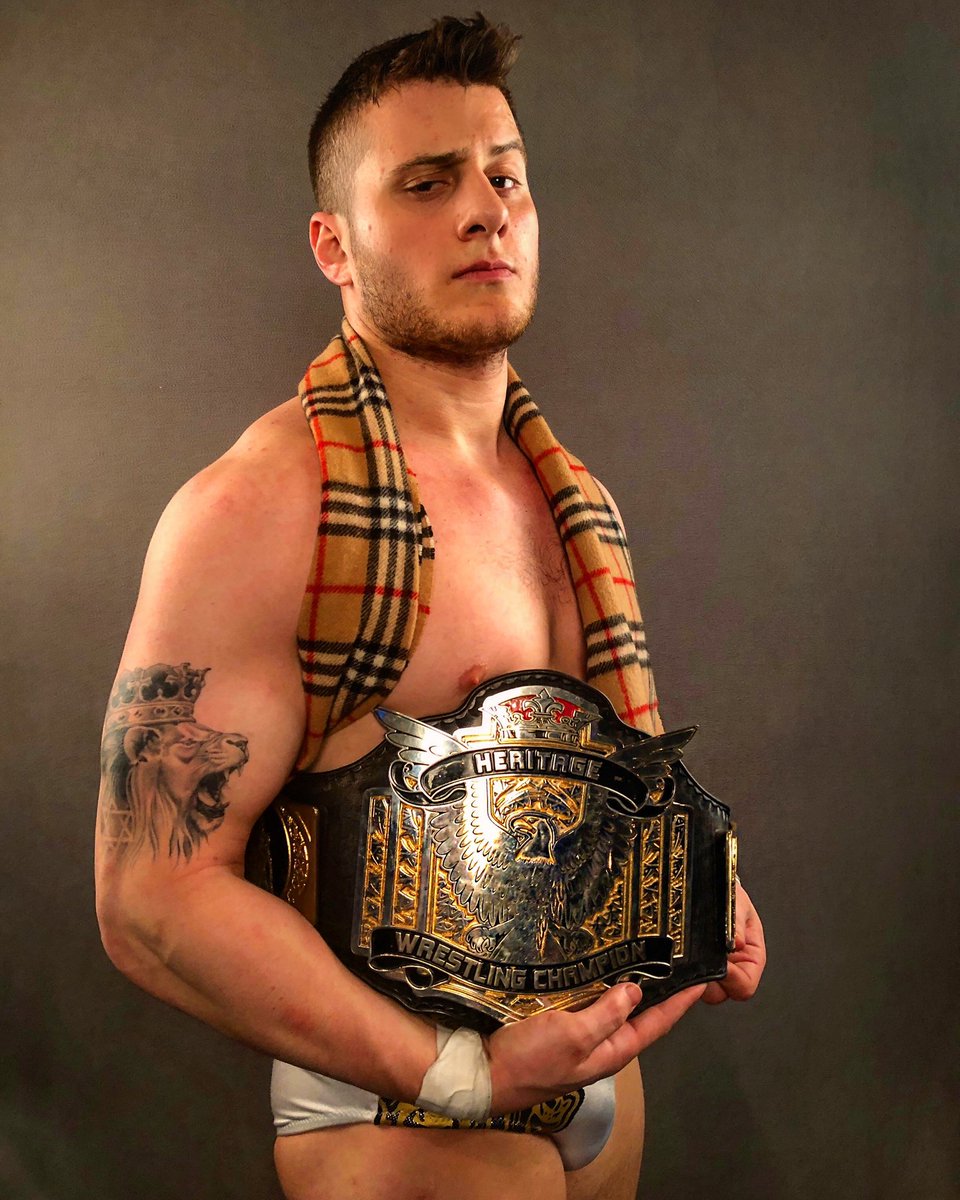 MJF Net Worth in 2021
The Salt of the Earth has an estimated net worth of $1 million in 2021, which is impressive for a young superstar like him.
How to contact MJF?
You can contact MJF through his social media handles
Twitter: @The_MJF
Instagram: @the_mjf
Real name
Markwell T. Friedman

?

Born
March 15, 1996
Nationality
United States of America

?

Height
5 ft 11 in ( 180 cm )
Weight
226 lbs ( 103 Kg)

?

Debut
May 25, 2019 (AEW)
Trained by
Pat Buck

Curt Hawkins

Ring name(s)
Maxwell Jacob Feinstein

Maxwell Jacob Friedman

MJF

Pete Lightning

Sandy Bunker

Net Worth
$1 million