Mortal Kombat 11
Mortal Kombat 11 2021: Characters, Gameplay, and System Requirements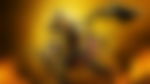 Mortal Kombat 11 is the latest addition to the hugely popular Mortal Kombat franchise. Developed by NetherRealm Studios and published by Warner Bros. Interactive Entertainment, it is the eleventh main title in the series and the sequel to 2015's Mortal Kombat X.
The developers announced the game at The Game Awards 2018 by revealing a cinematic trailer. The trailer showed two longtime series characters, Raiden and Scorpion, dueling each other, and featured a preview of the song "Immortal" by rapper 21 Savage.
ADVERTISEMENT
Article continues below this ad
Mortal Kombat 11 release date and sales
Like the previous titles in the series, Mortal Kombat 11 is a fight simulator. The developing studios released the game on April 23, 2019, on PlayStation 4, Xbox One, Microsoft Windows, and Nintendo Switch. Later in the year, on November 19, the game launched a port for Google Stadia.
Post-launch, the title was greeted with mostly favorable reviews, according to Metacritic. While its gameplay and story mode received praise, its progression and customization unlock system drew criticism for heavy dependence on grinding.
Ultimately, Mortal Kombat 11 became the fifth best-selling title and the fourth best-selling title on PS4 for the year 2019. As of October 2020, it has surpassed worldwide sales of 8 million copies across all platforms.
Mortal Kombat 11 gameplay
As the three games before it in the series, Mortal Kombat 11 is a 2.5D fighting game. But with enhanced graphics and animations, it takes the brutal battles to the next level.
Besides bringing back the iconic Fatalities, Brutalities, Friendships, Qualities, and Stage Fatalities, the developers introduced all-new gameplay mechanics such as Krushing Blows, Fatal Blows, and Flawless Block.
The game's story mode features a new cinematic narrative, continuing with the epic saga over two decades in the making. Players take on the role of various past and present characters in a time-warping storyline that pitches Raiden against Kronika.
The game also features multiple modes, including the Towers of Time, allowing players to test their skills through various challenges and continue with the classic Mortal Kombat experience.
Mortal Kombat 11 put forth a brand new Custom Variation system, letting players customize their fighters with a range of Skins, Gear, Special Abilities, Taunts, and Brutalities.
These customization options can be earned through gameplay, offering players a more personalized and seamless experience.
Mortal Kombat 11 DLC and characters
On May 26, 2020, the developers released a DLC expansion for the game, titled Aftermath. It includes a new cinematic story, three more playable characters, new stages, and returning finishing moves such as Stage Fatalities and Friendships.
A reinforced version of the game, dubbed Mortal Kombat 11: Ultimate, underwent a release on November 17, 2020, for the new-gen PlayStation 5 and Xbox Series X|S consoles. This version includes all the DLCs available for the base game until that point, including Kombat Pack 1, Aftermath, and Kombat Pack 2.
Mortal Kombat 11's roster comprises a total of 37 playable characters, with 25 base characters, and 12 DLC characters. There are both new as well as returning fan-favorite characters that players can choose from.
The base characters are as follows:
Baraka, Cassie Cage, Cetrion, D'Vorah, Erron Black


Frost, Geras, Jacqui Briggs, Jade, Jax Briggs


Johnny Cage, Kabal, Kano, Kitana, Kollector


Kotal Kahn, Kung Lao, Liu Kang, Noob Saibot, Raiden


Scorpion, Shao Kahn, Skarlet, Sonya Blade, Sub-Zero
The characters in Kombat Pack 1 are as follows:
The Joker, Nightwolf, Shang Tsung, Sindel, Spawn, Terminator T-800
The characters in Aftermath are as follows:
The characters in Kombat Pack 2 are as follows:
Mortal Kombat 11 system requirements
Minimum requirements for PC
OS: 64-bit Windows 7 / Windows 10
Processor: Intel Core i5-750, 2.66 GHz / AMD Phenom II X4 965, 3.4 GHz or AMD Ryzen 3 1200, 3.1 GHz
Memory: 8 GB RAM
Graphics: Nvidia GeForce GTX 670 or Nvidia GeForce GTX 1050 / AMD Radeon HD 7950 or AMD Radeon R9 270
DirectX: Version 11
Network: Broadband Internet connection
Recommended requirements for PC
OS: 64-bit Windows 7 / Windows 10
Processor: Intel Core i3-2100, 3.10 GHz / AMD FX-6300, 3.5 GHz or AMD Ryzen 5 1400, 3.2 GHz
Memory: 8 GB RAM
Graphics: Nvidia GeForce GTX 780 or Nvidia GeForce GTX 1060-6GB / AMD Radeon R9 290 or RX 570
ADVERTISEMENT
Article continues below this ad
DirectX: Version 11
Network: Broadband Internet connection
Mortal Kombat 11 details
ADVERTISEMENT
Article continues below this ad
| | |
| --- | --- |
| First Release | Mortal Kombat (October 8, 1992) |
| Latest Release | Mortal Kombat 11 (April 23, 2019) |
| Spinoffs | Mortal Kombat Mythologies: Sub-Zero, Mortal Kombat: Special Forces, Mortal Kombat vs. DC Universe |
| Developers |  NetherRealm Studios, (Publisher: Warner Bros. Interactive Entertainment) |
| Platforms | PC, PS4, Xbox One, Nintendo Switch, Stadia, PS5, Xbox Series X|S |
| Genre | Fighting |
| Modes | Single-player, multiplayer |
Mortal Kombat 11 News Feed
---