MrBeast
MrBeast 2021: YouTube career, earnings, and net worth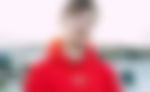 Jimmy Donaldson, commonly known by his online alias of MrBeast, is a famous American YouTube personality. Regarded as one of the most influential creators, his content revolves around spending massive amounts of money and has earned him millions of fans worldwide.
During his early years on YouTube, Donaldson started to gain some popularity for his "Worst Intros" series. In these videos, he reviewed and ridiculed the intros of other YouTubers. Ultimately, he found his big break on the platform after his "counting to 100,000" video went viral in 2017.
ADVERTISEMENT
Article continues below this ad
Since then, the 23-year old has become an excessively popular figure in the entertainment world. As he grew to prominence, he diversified his style of content to include challenge and donation videos that reward thousands of dollars, videos featuring arduous tasks or survival, original vlogs, and more.
As of June 2021, Donaldson's main YouTube channel has garnered over 64 million subscribers and over 11 billion views. Excluding the channels owned by corporations, this makes MrBeast the second most subscribed YouTuber, only behind PewDiePie.
MrBeast's career on YouTube
Born on May 7, 1998, Jimmy Donaldson mainly grew up in Greenville, North Carolina, and graduated from a private secondary school in the area in 2016. He started uploading on YouTube in February 2012 at the age of 13 under the channel name MrBeast6000.
Back then, Jimmy posted gaming content around titles like Minecraft, Call of Duty Black Ops 2, and Pokemon Online. During the early days of his channel, he also recorded videos that estimated the earnings of other YouTubers and provided commentary on YouTube drama.
Eventually, Jimmy's channel started to grow as his "Worst Intros" series of videos came to the audience's attention. He completed the 100,000 subscribers milestone in July 2016. Later during that year's fall, he dropped out of college just after two weeks of joining to pursue a new career as a full-time YouTuber.
How did MrBeast become famous?
In January 2017, MrBeast uploaded a nearly 24-hour long video of himself counting to 100,000. As tens of thousands of viewers watched this stunt within a few days, the YouTuber exploded onto the scene. In anticipation of reaching one million subscribers, he then posted a video of himself counting to 200,000 the following month.
Eventually, MrBeast completed the 1 million subscribers milestone in May 2017, a day before his 19th birthday. During this period of his career, he gained prominence for participating in a variety of arduous yet creative stunts like trying to break glass using megaphones, attempting to stay underwater for 24 hours, and more.
In recent years, MrBeast's brand and popularity continued with immense growth as he kept conquering new highs. He hired four of his childhood friends including Chris, Chandler, Garrett, and Jake to help him take care of his thriving YouTube business. As a result, his friends have regularly featured in his videos.
Now, with 64 million subscribers, MrBeast has become the most subscribed independent YouTube creator from the United States. These days, his content revolves around complex, expensive challenges and large-scale sponsored giveaways that grasp the attention of wider audiences.
Reports suggest the 23-year old spends upwards of $300,000 on the production of a single video. This figure used to be close to $10,000 once upon a time.
Other YouTube channels of MrBeast
Besides his main channel, Jimmy has gone on to own five other YouTube channels. These include MrBeast Reacts, MrBeast Shorts, MrBeast Gaming, MrBeast 2, and Beast Philanthropy.
Most notably, MrBeast's gaming channel crossed 10 million subscribers in less than a year since it started in April 2020. With over 19 million subscribers as of June 2021, it is considered one of the fastest-growing YouTube channels.
Across his several channels, the American YouTube sensation has accumulated over a total of 107 million subscribers accounting for 14.9 billion views combined.
Business projects including MrBeast Burger
Aside from YouTube, Jimmy has also taken the opportunity to invest his money in other business projects. In 2020, he launched a mobile game called Finger on the App in collaboration with MSCHF. The participants had to keep their fingers on the screen, and the last person to take their finger off would win $25,000.
Another exciting and successful venture of his  MrBeast Burger. He collaborated with almost 300 restaurants in the US and launched his own meal. Within no time, the MrBeast Burger app became the #1 free app on the Apple Store. Three months after its launch, over a million MrBeast Burgers had been sold.
One of the biggest reasons Jimmy is so highly adored is his generous donations to the needy on a regular basis. He has donated millions of dollars to various charities that work for the homeless, army veterans, children's health, animal shelters, and other causes. The YouTuber's own foundation named #TeamTrees has also raised over $20 million.
What are MrBeast's earnings and net worth in 2021?
MrBeast currently has over 11 billion views on his YouTube channel. On average, the YouTuber's every video fetches around 20 million views.
Hence, it comes as no surprise that a majority of MrBeast's revenue comes from YouTube. As per SocialBlade, he at least makes $1.5 million from the platform every month. It is worth noting that these earnings are just from ad revenue and do not include brand deals.
In 2020, MrBeast earned $24 million from his YouTube channel, merchandise sales, and brand deals with tech giants such as Microsoft and EA. Moreover, a plethora of brands such as Honey and Quid sponsor his videos frequently.
Based on all the aforementioned sources of income, MrBeast's net worth is speculated to be a staggering $16 million in 2021. His monthly salary is close to $3 million, which is still increasing steadily.
How to contact MrBeast in 2021?
MrBeast is available to contact through the following platforms:
Business queries: mrbeast@nightmedia.co
ADVERTISEMENT
Article continues below this ad
Twitter: @MrBeast
Instagram: @mrbeast
Details of MrBeast
ADVERTISEMENT
Article continues below this ad
| | |
| --- | --- |
| Real Name | Jimmy Donaldson |
| Born | May 7, 1998 |
| Age | 23 years |
| Height | 6 ft 3 in |
| Weight | 82 kg |
| Address | Greenville, North Carolina |
| Nationality | American |
| Girlfriend | Maddy Spidell |
| Marital Status |  Unmarried |
| Net Worth | $16 million estimated |
| Sponsors | Quid, Honey, and more |
| Games he plays | Minecraft, Among Us, Apex Legends, Fortnite, and more |