MrBeast
MrBeast 2023: YouTube career, earnings, and net worth
MrBeast: Net worth in 2023
Jimmy Donaldson, commonly known by his online alias of MrBeast, is a famous American YouTube personality. Regarded as one of the most influential creators, his content revolves around spending massive amounts of money and has earned him millions of fans worldwide.
During his early years on YouTube, Donaldson started to gain some popularity for his "Worst Intros" series. In these videos, he reviewed and ridiculed the intros of other YouTubers. Ultimately, he found his big break on the platform after his "counting to 100,000" video went viral in 2017.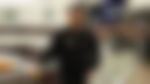 Since then, the 24-year-old has become an excessively popular figure in the entertainment world. As he grew to prominence, he diversified his style of content to include challenge and donation videos that reward thousands of dollars, videos featuring arduous tasks or survival, original vlogs, and more.
As of February 2023, Donaldson's main YouTube channel, MrBeast, has crossed 130 million subscribers and has amassed over 22.3 billion views. Jimmy Donaldson has become the second individual creator to get his hands on The Red Diamond Play Button, after PewDiePie.
On average, the YouTuber?s videos easily fetch at least 40 million views. Hence, it comes as no surprise that a huge portion of MrBeast?s revenue comes from YouTube. As per Social Blade, he makes up to $1.3 million from the platform every month. It is worth noting that these earnings are just from ad revenue and do not include brand deals.
The millionaire content creator?topped Forbes' list of the top-earning YouTubers, with a reported earning of $54 million in 2021. Additionally, the reputed website also mentioned in 2022 that Jimmy could be the first billionaire YouTuber in the near future. As of February 2023, MrBeast's net worth is over $100 million according to?Celebrity Net Worth.
MrBeast's early life and family background
MrBeast was born on May 7, 1998, in Wichita, Kansas. His mother is Mrs. Donaldson, a homemaker and his father is Stephen Donaldson, a businessman by profession. He is the youngest of two children; his older brother, CJ Donaldson,?is also a well-known social media celebrity and content creator.
There are not many details available about MrBeast's parents, as they have chosen to keep a low profile. However, it is known they have been supportive of his YouTube career and have appeared in several of his videos.?His stepdad, Tracy,?has also appeared in his past videos and is deeply involved in his philanthropic works.
All you need to know about MrBeast?s Disease
Not many people might be aware of this information but Jimmy suffers from a lifelong disease. He has been previously diagnosed with Crohn's disease. This incurable illness results in the inflammation of parts of the digestive system. Crohn's is believed to affect roughly 10 million people worldwide.
MrBeast's YouTube career
Jimmy Donaldson mainly grew up in Greenville, North Carolina, and graduated from a private secondary school in the area in 2016. He started uploading on YouTube in February 2012 at the age of 13 under the channel name MrBeast6000.
Back then, Jimmy posted gaming content around titles like Minecraft, Call of Duty Black Ops 2, and Pokemon Online. During the early days of his channel, he also recorded videos that estimated the earnings of other YouTubers and provided commentary on YouTube drama.
Eventually, Jimmy's channel started to grow as his "Worst Intros" series of videos came to the audience's attention. He completed the 100,000 subscribers milestone in July 2016. Later, during that year's fall, he dropped out of college just after two weeks of joining to pursue a new career as a full-time YouTuber.
In January 2017, MrBeast uploaded a nearly 24-hour-long video of himself counting to 100,000. As tens of thousands of viewers watched this stunt within a few days, the YouTuber exploded onto the scene. In anticipation of reaching one million subscribers, he then posted a video of himself counting to 200,000 the following month.
MrBeast completed the 1 million subscribers milestone in May 2017, a day before his 19th birthday. During this period of his career, he gained prominence for participating in a variety of arduous yet creative stunts like trying to break glass using megaphones, attempting to stay underwater for 24 hours, and more.
In recent years, MrBeast's brand and popularity continued with immense growth as he kept conquering new highs. He hired four of his childhood friends, including Chris, Chandler, Garrett, and Jake, to help him take care of his thriving YouTube business. As a result, his friends have regularly featured in his videos. He hit 10 million subscribers four years ago in November 2018. After that, he kept on rising further as the channel went past the count of 50 million in May 2021.
On July 29, 2022, he hit the incredible mark of 100 million subscribers on his channel. Now, with over 133 million subscribers, MrBeast has become the second most subscribed independent YouTube creator from the United States.
These days, his content revolves around complex, expensive challenges and large-scale sponsored giveaways that grasp the attention of wider audiences. Reports suggest the 24-year-old spends upwards of $300,000 on the production of a single video. This figure used to be close to $10,000 once upon a time.
MrBeast: Business Ventures and Contracts
Aside from YouTube, Jimmy has also taken the opportunity to invest his money in other business projects. In 2020, he launched a mobile game called Finger on the App in collaboration with?MSCHF. The participants had to keep their fingers on the screen, and the last person to take their finger off would win $25,000.
In March 2021, he introduced Juice funds in collaboration with the Creative Juice financial network. The $2 million investment fund offers creators up to $250,000 in exchange for equity in their YouTube channels,?as per reporting by The New York Times.
MrBeast also branched out into the food market with Feastables, i.e. a mission-driven brand founded by Mr. Donaldson, aimed at providing fun experiences for the community. Starting with the MrBeast Chocolate Bar, the brand will support the efforts of Beast Philanthropy.
Another exciting and successful venture of his is MrBeast Burger. He collaborated with almost 300 restaurants in the US and launched his own meal. Within no time, the MrBeast Burger app became the #1 free app on the Apple Store. Three months after its launch, over a million MrBeast Burgers had been sold. Forbes reported that five million sandwiches were sold to date.
MrBeast vs PewDiePie
As aforementioned, Jimmy finally achieved the biggest YouTube milestone by crossing 100 million subscribers on the platform. Owing to his years of hard work and love for the platform, MrBeast has successfully established a massive empire on YouTube. It is a monumental achievement for any creator to receive The Red Diamond Play Button award.
MrBeast is now the second individual creator to receive The Red Diamond Play Button. Furthermore, he has also gone past PewDiePie in terms of having the most number of subscribers as a solo content creator. As of 2023, MrBeast's channel has over 133 million subscribers. On the other hand, Felix's channel is stuck on 111 million subscribers for a long time now.
As far as their earnings are concerned, there's a big difference between the two content creators. While PiewDiePie's net worth is estimated to be $64 million as of 2023, MrBeast has now crossed the mark of $100 million according to Celebrity Net Worth. Another difference between the two is regarding the type of content they create. Jimmy's out-of-the-box ideas have helped him grow astronomically in recent years. On the other hand, Felix was previously known to play games and present his reactions to popular trends. However, for the past year, he has not been highly active.
MrBeast: Top YouTube videos
MrBeast has a plethora of viral videos as the YouTuber has refined his creation process into art. One of his most popular videos is '$456,000 Squid Game In Real Life!', sitting with over 361 million views as of February 2023. Another popular video from Jimmy's early days, titled 'I Put 100 Million Orbeez In My Friend's Backyard', is sitting with over 178 million views. Even his YouTube Shorts video 'I Am The World?s Greatest Samurai' proved to be a massive hit and has garnered over 213 million views.
In 2022, he also had a secret video that was viewed by selected people only. According to them, this?particular MrBeast video was amazing. There was another popular clip in which Jimmy made his presence felt. It happened when he?donated $50,000 to fellow YouTuber Ryan Trahan?and ended up spoiling his ambitious trip.
In 2023, he surprised everyone with a unique video in which he helped 1,000 blind people to see for the first time. This specific clip has garnered a lot of attention on social media. As a result of that, the video has gone past 106 million views (and counting) as of February 2023.
MrBeast: Dating life
MrBeast and Thea Booysen have been dating for a while now. For a long time, this news was a secret as Jimmy is not that active in sharing his personal life details compared to his professional routine. For those who don?t know, Thea is a well-known YouTuber as well apart from being a Twitch streamer, social-media star, author, and internet personality. The name of her Twitch channel is "TheaBeast?. While appearing on the Wide Awake Podcast, in 2022, she revealed about her first meeting with MrBeast when he was in South Africa with his friends.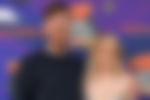 Before Thea,?MrBeast was in a relationship with Maddy Spidell. However, the two eventually parted ways. While the actual reason for their breakup remains unknown, it's believed that the YouTuber wanted to focus more on his work. It wasn't an obstacle between them but eventually, things didn't work out as intended for the two.
MrBeast: Philanthropy and major donations to fans
One of the biggest reasons Jimmy is so highly adored is his generous donations to the needy on regular basis. He has donated millions of dollars to various charities that work for the homeless, army veterans, children?s health, animal shelters, and other causes. The YouTuber?s own foundation named Team Trees has also raised over $20 million for the planting of trees.
Additionally, the YouTuber also helmed a venture named Team Seas. A follow-up to Team Trees' massive success, the project removed 31,050,311 pounds of marine debris from the ocean.
Jimmy also has a YouTube channel named Beast Philanthropy, solely dedicated to improving people's lives in several ways. The project serves as a charity, food pantry, and non-profit organization. All the revenue the channel accumulates goes toward feeding people. It reportedly serves 80,000 meals a month, with plans to increase this number in the future. All things considered, MrBeast is someone who never refrains from showing various acts of kindness.
In 2018, he surprised a random, homeless person by giving him $100,000. Then in 2021, he donated $25,000 to the YouTube channel The Game Theorists for a charity stream to raise an amount of $1 million for St. Jude Children's Research Hospital.
MrBeast: Gaming career
Early in his career, Jimmy used to post gaming content around titles like Minecraft, Call of Duty Black Ops 2, and Pokemon Online. As a teenager, he used to engage in a lot of Call of Duty titles. Surprisingly, he left active gaming years ago, after finding his lack of interest in one of his favorite franchises, which was Call of Duty.
In October 2015, he uploaded a video explaining his reason for leaving gaming. He mentioned that COD was the game that made him fall in love with video games. But after 2014's Advanced Warfare was released, he couldn't find that installment engaging enough. He used to spend most of his time on Call of Duty than any other title. However, when he realized that it wasn't amazing anymore, he decided to stop playing as a regular gamer. Apart from COD, he's been a fan of Minecraft as well, which is evident from his interest in collaborations with other creators for cash-rich in-game events.
In July 2022, there was a League of Legends Ultimate Crown tournament organized. It saw MrBeast's team taking on popular streamer Ninja's squad. In the epic battle, Team Beast thrashed Team Ninja in a one-sided encounter and won a cash prize of $150,000.
Awards and achievements of MrBeast
Here are the awards won by the most subscribed individual YouTuber on the planet:
Breakout Creator of the Year 2019


Shorty Award for YouTuber of the Year 2020


Streamy Awards Creator of the Year (2020, 2021, 2022)


People's Choice Awards for Favorite Social Media Star 2022


Nickelodeon Kids' Choice Award for Favorite Male Creator 2022
MrBeast's life-threatening accidents
In September 2021, while being in an episode of the IMPAULSIVE podcast of Logan Paul, MrBeast revealed a tragic story. He once?survived a car accident in which he almost died. He was inside the car when the driver stopped responding and the situation turned south. Eventually, things became normal but it was a heart-stopping moment for the YouTuber.
Why does MrBeast not have a lavish lifestyle?
In January 2023, famous content creator Graham Stephan succeeded in spending an entire day with MrBeast. While having a discussion regarding growth and success, Jimmy told him not to focus on material possessions. MrBeast revealed that he stays away from living a grand life, consisting of multiple luxuries. Giving the reason for the same, he revealed that material possessions slow down one?s growth. According to him, they affect the freedom one can have in doing what one really wants to do.
What new projects can fans expect in 2023 from MrBeast?
MrBeast accomplished huge goals in the year 2022. The YouTuber announced that his side channel Beast Philanthropy was accepting donations. He wanted to leverage the power of social media to provide up to a million meals a month from the current number of 80,000.
Additionally, the YouTuber planned to do something bigger than his real-life Squid Game video last year. A massive project of his was reportedly revealed to allegedly go into production in November 2022.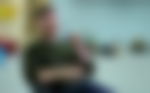 In 2022, he also expressed his wish to invest millions of dollars into an upgraded Naruto anime series. Although he was just joking, fans estimated that it would take him around?$9 million to invest in each episode.
Currently,?MrBeast is deeply interested in making an extended series for Netflix. He informed content creator Andrew Schulz about this dream project while being on his podcast FLAGRANT in 2022. Apart from that, he also wishes to do an animated project in the near future.
Other YouTube channels of MrBeast
Besides his main channel, Jimmy owns four other YouTube channels. These include Beast Reacts, MrBeast Gaming, MrBeast 2, and Beast Philanthropy.
Most notably, MrBeast's gaming channel crossed 10 million subscribers in less than a year since it started in April 2020. With over 31 million subscribers as of February 2023, it is considered one of the fastest-growing YouTube channels.
Across his several channels, the American YouTube sensation has accumulated a total of more than 215 million subscribers, accounting for over 34 billion views combined.
How to contact MrBeast in 2023?
MrBeast is available to contact through the following platforms:
MrBeast is available to contact through the following platforms:
Business queries: mrbeast@nightmedia.co
Instagram, Twitter, Facebook, LinkedIn.
Details of MrBeast
| | |
| --- | --- |
| Name | Jimmy Donaldson |
| Born | May 7, 1998 |
| Place of Birth | Wichitas, Kansas |
| Height | 6 ft 3 in/1.9 m |
| Weight | 82 kg/180 lbs |
| Parents | Mother: Mrs. Donaldson, Father: Mr. Stephen Donaldson |
| Girlfriend | Thea Booysen |
| Nationality | American |
| College | East Carolina University (briefly attended) |
| YouTube Channels | MrBeast, Beast Reacts, MrBeast Gaming, Beast Philanthropy, MrBeast 2 |
| Subscribers | 133 million (as of February 2023) |
| Most Popular Video | $456,000 Squid Game in Real Life! (over 361 million views as of February 2023) |
| Esports | Minecraft, Among Us, Apex Legends, Call of Duty, Fortnite, and more |
| Sponsors | Quid, Honey, and more |
| Team | Chris Tyson, Chandler Hallow, Garrett Ronalds, and Jake Franklin |