Nate Diaz
Nate Diaz: Net Worth 2023, Record, Wife, and More
What is Nate Diaz's net worth in 2023?
The younger Diaz from the suburbs of Stockton, California, is an immensely noted figure in the world of MMA. Nate Diaz came into the limelight when he started cornering his elder brother Nick Diaz for his 'Strikeforce' fights. After looking at his involvement in the sport, a lot might have already understood that it won't take Diaz much long to trace his brother's footsteps. Post his UFC signing in 2007, Diaz established a legacy of his own with his nearly 15-year-long career and also earned several sumptuous purses from his bouts. As of 2023, the 'Stockton Slapper' boasts a net worth of a whopping $10M.
Like every other UFC fighter, Diaz also receives his salary per fight. UFC fans might know that it also varies from one fight to another. Reportedly, the '38-year-old' bagged a whopping $2M as the base salary for his rematch against the noted UFC icon, Conor McGregor at UFC 196. While his final UFC fight at UFC 279 reportedly earned him a salary of $750,000.
Despite his brother having a rather simple lifestyle, Nate has been attracted to a rather luxurious one. He has spent a considerable amount of his riches on his car collection, which includes a Chevrolet SUV, a Range Rover, and a Tesla car. Diaz has also bought a beautiful house in his native town of Stockton. Hence, it may be said that he also spends to stay close to his roots.
Nate Diaz's UFC Career
The Ultimate Fighter 5
When a young Diaz arrived at the TUF 5 house, no one in the MMA community could guess that this 'Stockton native' would become such a household name in the UFC. 'The Stockton Slapper' entered the TUF house as a member of the noted former UFC Lightweight champ, Jens Pulver's team. He showcased his super ground game right from his first fight, defeating Rob Emerson with a rear naked choke.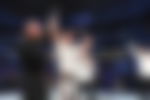 After this, he had to battle two of his teammates, Corey Hill and Gray Maynard, and he emerged victorious in both cases. He eventually moved to the finals, where he faced one more of his teammates, Manvel Gamburyan, whom he defeated via a guillotine choke to win the fifth season of The Ultimate Fighter.
UFC Career (2008-2022)
Most UFC fans are aware that the finals of TUF are also counted as official UFC bouts. Hence, Diaz entered the UFC roster with a win in the TUF 5 finals. After a couple of easy wins against Junior Assuncao and Alvin Robinson, Diaz went on to fight a much tougher opponent, Kurt Pellegrino, at UFC Fight Night 13. However, he too couldn't stand Diaz's prowess as he got submitted in the second round of the bout. 'The 38-year-old' ended the year 2008 with another win over Josh Neer holding an undefeated UFC record of 5-0
Diaz's first loss in the UFC came in 2009. He suffered a spit-decision defeat against the noted 'Strikeforce' Lightweight champion, Clay Guida. He also picked up another loss against Joe Stevenson in his next bout at the final of TUF 9. However, he ended the year with a guillotine choke submission victory against Melvin Guillard.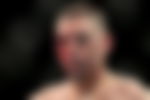 In the following year, Diaz took to the octagon 3 times. he lost his first fight against former TUF 5 opponent Gray Maynard via a controversial split decision. Following this, Diaz decided to move up a weight class as he took his first Welterweight bout against, Rory Markham. despite his opponent missing weight, Diaz went on to win the bout via a first-round TKO. He started to showcase his prowess at Welterweight with another victory over Marcus Davis which also earned him the 'Fight of the Night' bonus.
'The California native' had 6 fights in the next 2 years. Out of them his bout against the famed, Donald Cerrone, is often picked as one of the best fights of his entire career. Diaz won the bout via a unanimous decision. By this time, he had also amassed a massive UFC fan following for his nonchalant attitude. However, his next two bouts ended with one victory against Jim Miller and one loss against Benson Henderson.
Diaz's bout against the former Strikeforce Lightweight champion and current 'WEIGHING IN' podcast host, Josh Thomson. He absorbed a brutal head-kick and was getting punched while his brother, the noted, Nick Diaz, decided to stop the bout with a 'towel throw' inside the octagon. After this, he took on his known rival Gray Maynard for the third time at TUF 18 finals and defeated him via a TKO in the first round.
After one more loss against Rafael dos Anjos and a win over Michael Johnson, Diaz called out the famed UFC icon, Conor McGregor. Although the bout looked unexpected, it finally materialized when McGregor was left with no opponent for his UFC 196 bout. Diaz stepped in to fill the space and even defeated 'The Notorious' via a rear naked choke submission in the second round itself.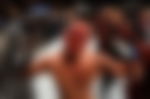 However, he lost the rematch against McGregor, which was scheduled comparatively a lot quicker than Diaz expected. But, he returned to winning ways with a victory over the famed Anthony Pettis, in his next bout. Diaz's popularity after this win also prompted the UFC to create a title as per his wish. This led to the creation of the coveted 'BMF' title of the UFC, which is currently by Justin Gaethje after his head-kick victory over Dustin Poirier at UFC 291.
But, he picked up another defeat at the UFC 244 main event against Jorge Masvidal. It also had 'Gamebred' conquering the 'BMF' title, which was actually Diaz's brainchild. He had one more loss against the current UFC Welterweight champ, Leon Edwards at UFC 263 and finally one last win against Tony Ferguson at UFC 279 via a unanimous decision before announcing a time-out from the promotion.
Nate Diaz Career Earnings
Quite understandably, after a decade-long career in the world's premier MMA organization, Diaz has amassed quite a remarkable amount of riches. Here's a breakdown of his earnings from his UFC salaries per year.
Nate Diaz?s Salary In 2013 ? $110,000




Nate Diaz?s Salary In 2014 ? $75,000




Nate Diaz?s Salary In 2015 ? $110,000




Nate Diaz?s Salary In 2016 ? $5.8 Million




Nate Diaz?s Salary In 2017 ? $50,000




Nate Diaz?s Salary In 2018 ? $50,000




Nate Diaz?s Salary In 2019 ? $1.4 Million




Nate Diaz?s Salary In 2020 ? $50,000




Nate Diaz?s Salary In 2021 ? $871,000




Nate Diaz?s Salary In 2022 ?

$971,000
Nate Diaz?s Wife
Although the younger Diaz has never been vocal about his personal life and relationships, reports say that 'The Stockton Gangster' has been married to Misty Brown, probably since 2016.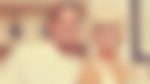 Brown has herself described her first meeting with Diaz. Both were in their high school years when they met each other. Brown once recalled the incident, stating, "He was always running laps. Even then, he was getting in trouble."
Nate Diaz?s Siblings
Nate Diaz also has two siblings. One of them needs no introduction to MMA fans. Nate's elder brother, Nick Diaz is a famed name in the MMA community. After fighting for multiple Japanese promotions like Pride FC, Shooto, and Elite XC, Nick joined Strikeforce where the world got to see his real prowess in the sport. Nick defeated a plethora of noted MMA stars, including the recently retired Robbie Lawler.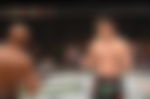 However, his UFC career was cut short just after he was suspended from the promotion for 5 years due to the usage of marijuana metabolites before UFC 183. He had his last professional fight against his known opponent, Robbie Lawler, but got defeated via a TKO after a verbal submission.
Apart from his elder brother, Nate also has a sister named Nina Diaz. However, she prefers keeping her life mostly private despite being the sister of such famed fighters. The only facts known about her are that she shares the same birthdate as Nick Diaz and she had also trained in martial arts although she never decided to take it up as her profession.
Nate Diaz and Conor McGregor's rivalry
His rivalry with Conor McGregor is arguably the most notorious in MMA history. Diaz called McGregor out after Rafael dos Anjos pulled out from the fight with McGregor because of an injury. What happened next was history.
Conor McGregor, who was beating everyone in the featherweight division, moved up to welterweight to fight Diaz and got submitted in the second round. After the fight, the popularity of Diaz skyrocketed and both of them would fight again in a rematch in UFC 202, the most successful PPV card in UFC history at that time.
Nate Diaz: Endorsements and Investments
Apart from the fight purses from UFC, Diaz also has other sources of earning. Apart from his and Nick's own CBD brand, Game Up Nutrition, Diaz?has some huge tie-ups with companies such as Represent LTD., and Nick Diaz Academy.
Nate Diaz?s Charity and foundations
The California State Assembly felicitated Diaz's awesome work in the field of martial arts. After Diaz's win over the famed, Conor McGregor, he became a local hero. he was also lauded due to his initiative of spreading the usefulness of martial arts among the children. Diaz's jiu-jitsu training facility in Lodi, California, has done some commendable work in training kids in the art.
Nate Diaz Controversies
In 2013, Diaz was suspended by the UFC and issued a $20,000 fine for using a homophobic slur on Twitter. Further, during the UFC 202 press conference, Nate Diaz and his opponent, Conor McGregor, threw bottles at each other. Consequently, the duo was fined for their behavior. Diaz got into another controversy during the build-up to this fight after he was seen vaping before USADA officials.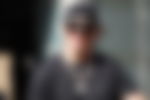 He later confirmed that it was CBD oil, which made it apparent that Diaz had violated the USADA regulations. Prior to his fight with Jorge Masvidal, Nate Diaz?popped?for elevated testosterone levels. Although he was told to keep quiet about the situation, Diaz went on a rampage on Twitter. Eventually, he was allowed to fight Masvidal at UFC 244.
Diaz also found himself at the receiving end of a lawsuit after he choked a Logan Paul lookalike unconscious on a street in New Orleans. Diaz attended a boxing event where a brawl broke out at the end of the event. The Logan Paul lookalike confronted Diaz and got choked out amid the street.
Nate Diaz awards and achievements
The fighter holds an amazing record of?21-13?in his career.?Diaz?won?season 5 of The Ultimate Fighter. He was also awarded the 2016 Submission of the Year award for his victory over Conor McGregor by?Combat Press.?Besides that, he won the Performance of the Night bonus 1 time, Fight of the Night Bonus 8 times, Submission of the Night bonus 5 times, and Knockout of the Night bonus 1 time.
| | |
| --- | --- |
| Full Name | Nathan Donald Diaz |
| Net Worth | $10 M |
| Nick Name | The Stockton Slapper |
| Birth Date | April 16, 1985 |
| Religion | Christianity |
| Ethnicity | Mexican-American |
| Parents | Melissa n?e Womble and Robert Diaz |
| Height | 6 feet (183 cms) |