Nathan Chen
Nathan Chen 2022: Net Worth, Salary, and Endorsements
The incredible Nathan Chen is one of the best figure skaters in the world. He is a two-time Olympian winning the gold medal for figure skating at the Beijing Winter Olympics 2022. Moreover, he won the bronze medal at the 2018 Pyeongchang Winter Olympics, as well as, the silver medal for the team gymnastics competition in Beijing. Known to people as the 'Quad King', Chen lands incredible quadruple jumps during figure skating competitions. Hence, he is the best skater out there.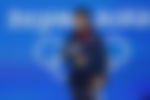 Early Life
ADVERTISEMENT
Article continues below this ad
Chen was born on May 5, 1999, to Zhidong Chen and Hetty Wang in Salt Lake City, Utah, Growing up, he had siblings and wanted to be an ice hockey goalie. But soon after, his mother noticed his love for figure skating and gave him a pair of skates. He attended the West High School in Utah while later on attended Yale University. Likewise, his favorite basketball team is the Utah Jazz, often seen attending their games. Hence, he loves sports and tuned his way to becoming a sensational figure skater.
Nathan Chen Career
Starting figure skating at the age of three, he developed an interest in the sport and achieved major accomplishments. Developing his interest in figure skating, he advanced to the novice level in the 2009-10 season and became the youngest novice figure skating champion when he was 10. Soon after, his career skyrocketed to greater heights. Now with famous figure skating coach Rafael Arutyunyan, he started winning figure skating competitions and maintained a stable world ranking. After winning the bronze medal at the 2014 World Junior Championships, Chen started became known to the figure skating fraternity.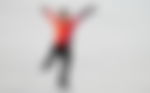 His accolades followed from there as he won the gold medal for the 2015-2016 Junior Grand Prix Final. From there, he won 3 gold medals in the World Grand Prix while creating numerous records. The form displayed from there is incredible as three World Championships followed. The only setback he received was at the 2018 Pyeongchang Winter Olympics where he could only manage the bronze medal. However, during those Olympics, he landed the first-ever quadruple jump that was seen in the Olympic Games. Creating a revolution, thereafter, Chen dominated different tournaments to the 2022 Beijing Winter Olympics.
With the world watching his performance, he set a new world record in the short program for figure skating short program in Beijing. He set a score of 113.97, in a near-flawless performance by the American. In addition, he set a combined score of 332.60 which fetched him his first Olympic gold medal. He landed five sets of quadruple jumps in the competition and danced to the tunes of the famous Elton John song, Rocketman. He went 1,344 days from 2018 to 21 without losing a skating competition.
Nathan Chen 2022: Net Worth, Salary, and Endorsements
The sensational figure skater is proving to be a legend in recent times. His victories on the skating rink are earning him a net worth of $2.5 million. Likewise, most of his deals come from sponsorships and endorsements. In the meantime, a gold medal victory would earn him $37, 500. He signed deals with over 11 major companies like Bridgestone, Comcast, Nike, Toyota, Visa, GrubHub, and Airweave. He is also a part of the NFT with game developer nWay.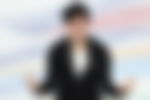 How to Contact Nathan Chen:
ADVERTISEMENT
Article continues below this ad
Instagram: nathanwchen
Twitter: @nathanwchen
ADVERTISEMENT
Article continues below this ad
| | |
| --- | --- |
| Age | 22 |
| Marital Status | Single |
| Gold Medal | 1 |
| Net Worth | $2.5 million |
| Olympic Medals | 3 |
| Nationality | United States of America |
| Height | 1.68m |
| Weight | 5'6" |
| Endorsements | Bridgestone, Comcast, Nike, Toyota, Visa |
| Olympic Appearances | 2018, 2022 |