Neymar
Neymar
Brazilian football star, Neymar, made his professional debut with a local club, Santos FC. He was offered a contract with them back in 2003 as a youth academy player. He stuck with the side for nearly a decade, before the La Liga giants, FC Barcelona took notice of him.
The team rejected offers from Premier League sides, West Ham and even Chelsea, despite hefty sums on the table. In 2011, he won the Puskas Award for a solo goal against Flamenco.
Finally, in 2013, Santos accepted an offer from Barcelona and off he went to La Liga. He thrived at the club until the 2017 season, alongside Leo Messi and later, Luis Suarez.
In August 2017, he completed a transfer to Ligue 1 side, Paris Saint-Germain, albeit under controversial circumstances. Neymar's legal representatives made a payment of ?222?million to the club, making it the most expensive transfer at the time.
Barcelona filed a lawsuit against Neymar, demanding the return of a contract renewal bonus as well as ?8.5?million in damages and an additional 10% for the arrears.
According to their claims, they are owed money that Neymar received as part of a renewal bonus when he signed a new contract in 2016. The club also requested Paris Saint-Germain to take on the responsibility for the payment of the fees if the player cannot do so himself. However, the two parties reached a settlement and the case is now closed.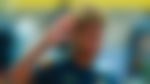 On-Pitch Achievements
Neymar primarily plays as either a striker, winger or attacking midfielder. He has been described as "a true phenomenon" by many. He possesses the ability to drift towards the infield, due to his energetic pace and playmaking skill. His skill with the ball has even drawn a few comparisons with the likes of Ronaldinho. Ronaldinho himself tipped Neymar on becoming the best player in the world.
With Barcelona, he helped clinch the La Liga twice, in 2014-15 and 2015-16. He also helped guide the team to three straight Copa Del Reys in a row and a 2014-15 UEFA Champions League.
During his Ligue 1 stint, PSG won the Ligue 1 title in 2017-18, 2018-19, and 2019-2020 along with the Coupe de France and the Coupe de la Ligue 1 in the same year. PSG failed to win the league in the 2020-21 season as Lille pipped them to the title, but Neymar still had an amazing year individually.
He even guided the national team to the Confederations Cup in 2013. He also added the Olympic gold medal to his name in 2016 and now is the second-highest goalscorer for Brazil in all international competitions.
In 2021, Neymar's former teammate Lionel Messi joined PSG on a free transfer and the two South Americans will now suit up together for the Parisian club.
Neymar?s Net Worth, Salary and Endorsements
Neymar has inked numerous sponsorship deals since his reputation began to grow from the young age of 17. He has deals with the likes of Nike, Panasonic, Volkswagen, Claro, Unilever and Santander among many others.
In 2013, he was even named the most marketable athlete ahead of Messi and Ronaldo. Neymar?s net worth as of 2021 is estimated to be $185 million. It is believed that at PSG, Neymar?s salary is ?36.8 million a year.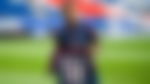 Foundations and Charity
Neymar reportedly donates 10% of his earnings to his church back in Brazil. In addition to that, Each year, Neymar organizes a charity match with fellow Brazilian footballer Nene.
| | |
| --- | --- |
| Age | 27 |
| Marital Status | Single |
| Height | 1.75 m (5 ft 9 in) |
| Spouse | None |
| Residence | Sao Paulo |
| Nationality | Brazil |
| Teams | Brazil, Santos, Barcelona, Paris Saint-Germain |
| Endorsements | Beats Electronics, DAZN, Electronic Arts, Gillette, Mastercard, McDonald's, Nike, Red Bull, TCL |