Niki Lauda
Niki Lauda: Net Worth, Salary, and Endorsements
Niki Lauda was an Austrian F1 racer by profession. He acquired the moniker the 'King Rat', and the 'Super Rat'.
He was into aviation entrepreneurship. Further, as a successful entrepreneur, he owned three airlines, the Lauda Air, Niki, and Lauda.
He bagged the World Championship three times, 1975, 1977, and 1984. Subsequently, he earned them while in team Ferrari and McLaren.
ADVERTISEMENT
Article continues below this ad
He had a raging on-track career.  Further, he was also a consultant of the Scuderia Ferrari team. Following that, he worked as a team manager in the Jaguar F1 racing team.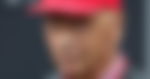 Lauda bore responsibilities at the German TV on the weekends of the Grand Prix. He also was the non-executive chairperson with a 10% share in the Mercedes F1 racing team.
According to Celebrity Net Worth, the net worth of Lauda is $200 million as the 2019 calculation.
Niki Lauda: Stats and Championships
Niki Lauda stepped his foot into the realm of motorsport with rigid family disapproval. He started racing with a Mini and further moved onto Formula Vee.
In 1972, he drove for March in F1 and F2 both. However, there was barely any success on the F1 team. Nevertheless, the F2 went strong. After hopping around in several cockpits, he entered the team of Italian Giants.
He competed in Scuderia Ferrari from 1974 to 1977.  His performance in the team is mention-worthy. Subsequently, in his debut race, he ranked second and made his powerful impression.
He accomplished several achievements in the team. In his Ferrari 312T, he claimed four victories in a row out of five races. He created the record to lap the Nurburgring Nordschleife in seven minutes.
he had a name for giving away his trophies for his car service and washing to the local garages.
Lauda met with a dreadful accident at the Nurburgring in 1976, when his car burst into flames. He suffered severe fatalities and health issues after the accident. Conversely, he also went into a coma for a certain period.
However, after withstanding such an extreme accident that affected his entire health condition, he returned to the track soon. His bond with Ferrari was getting bitter with time. It was by late 1977 he finally decided to not renew the contract with Ferrari anymore.
According to him, the Italian Giants had let him down even after all his achievements throughout his stay in the team.
He further joined the Brabham-Alfa Romeo team in 1978. He had a contract of $1 million annual income in the team.
Lauda called in his first retirement in 1979 at a practice session of the Canadian Grand Prix. He in the meantime started his venture in the business firm of aviation entrepreneurship. He ran his 'Lauda Air' company on a full-time basis.
In 1982 he returned to the realm of F1 joining the McLaren team. He bagged his third World Championship title during his stay on the team.
He had a contract built of $3 million annual salaries. Though the initial year of his joining earned him several crowns, however, his following year was not fruitful.
In 1984 he received the third World Championship title. However, in 1985 he went through several injuries and health issues again. Subsequently, he called on for his retirement from the team eventually.
In 1993, Lauda acted the role of consultant in his earlier team Ferrari. He further jumped ship to team Jaguar as their team principal.
Lauda joined Mercedes as a non-executive chairperson in 2012. He played a major role in signing in Lewis Hamilton to race for the team.
He bagged 25 wins over 177 races. Further, with a career point of 420.5, he claimed 24 pole positions and the fastest laps. Following that, he achieved 54 podium stands.
Niki Lauda: Personal life
Niki Lauda was born on February 22, 1949, in Vienna, Austria. His parents were Elisabeth and Ernst-Peter Lauda. He was born to a wealthy industrialist family.
Lauda had fluency in vernacular languages like Austrian German, English, and Italian too.
He first tied the knots with Marlene Knaus in 1976. The couple had two sons, Mathias and Lukas.  Following that, they had a marital split in 1991.
He tied the knots for the second time with Birgit Wetzinger. The couple had twins in September 2009.
In 2005, Birgit donated a kidney to Lauda when the one donated by his brother did not work.
On May 20, 2019, Niki Lauda passed away at the University Hospital of Zurich, amidst his family members.
There are seven books by him. An autobiography- To Hell and Back.  My Years With Ferrari, Niki Lauda-Meine Story, The Art and Science of Grand Prix Driving, The New Formula One, Let's Talk About Money, and Das Dritte Leben.
He also featured in television shows and movies. Lauda was a cast for an episode of a Canadian TV Series-Mayday. The clash between James Hunt and Niki Lauda is the plot for the movie Rush.
ADVERTISEMENT
Article continues below this ad
Niki Lauda: Charity and Foundations
His donations and charity works are unknown and in all probabilities kept anonymous.
Niki Lauda: Quick Facts
ADVERTISEMENT
Article continues below this ad
DATE OF BIRTH
February 22, 1949
DIED
May 20, 2019
NATIONALITY
Austrian
ETHNICITY
White
MARITAL STATUS
Married
SPOUSE
Marlene Knaus (M-1976, D-1991)

Birgit Wetzinger (M-2008)

CHILDREN
5-Lukas, Mathias, Max, Mia, Christoph Lauda
ACTIVE YEARS
1971-1979; 1982-1985