Nikita Mazepin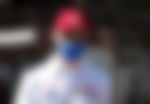 Nikita Mazepin 2021: Net Worth, Salary and Endorsement 
Nikita Mazepin is a Russian racing driver. He races for Haas F1 Team in the 2021 Formula One World Championship. The Russian drives under a neutral flag of the Russian Automobile Federation. He recently raced in the FIA Formula 2 Championship for Hitech Racing.
Career
Nikita Mazepin began his karting vocation in 2011. He immediately climbed the positions, driving in the CIK-FIA Karting European Championship in only his second year.
In 2013 he completed fourth in the WSK Super Master Series, and in 2014, his last year of karting, the Russian finished second in the Karting World Championship.
In 2018 Mazepin drove in the GP3 series. Mazepin raced for ART Grand Prix. He dominated four races, the most wins of any driver that year, and completed second in the title. He was just 16 points behind then champion Anthoine Hubert. Moreover, he assisted his team with secure the team championship title.
In 2019, Mazepin advanced to Formula 2 to accomplice Nyck de Vries at ART Grand Prix. He had a bad season with the team. His teammate went on to win the title. Mazepin finished the season in the eighteenth spot with only 11 points.
In 2020, he was picked by the Hitech Grand Prix. His teammate was Luca Ghiotto. The 2020 season was quite good for Mazepin as compared to his last season in the F2 championship. He finished in 2nd place at the Hungaroring, prior to taking his first F2 triumph in Britain. Mazepin additionally dominated the race at Mugello.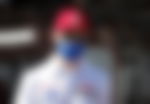 F1 Debut
Mazepin joined Haas F1 Team for 2021. His F1 debut season so far is not going the way he would have imagined. His best finish so far has been 14th place during the Azerbaijan Grand Prix.
Family
ADVERTISEMENT
Article continues below this ad
He is the child of Dmitry Mazepin, who is the investor and administrator of the Uralchem Integrated Chemicals Company.
How to contact Nikita Mazepin
Nikita is very active and highly popular on social media. As a result, it's the most accessible and easiest method to keep in touch with the Haas driver.
ADVERTISEMENT
Article continues below this ad
Mazepin is on all the popular social media handles such as Instagram, Twitter. While these serve as an excellent platform for fan requests and interactions, Nikita has his own official website and management team to keep a track of proposals and requests.
Interested parties can reach out to Mazepin through his contact page or write an email to his management team at manager.mazepin@gmail.com.