Nintendo Switch Sports
Nintendo Switch Sports: Everything To Know About the Exciting New Sports Game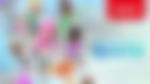 Nintendo Co., Ltd. is a Japanese multinational video game company headquartered in Kyoto, Japan. It was founded in 1889 as Nintendo Karuta by craftsman Fusajiro Yamauchi and originally produced handmade playing cards.
It is famous for developing popular video game titles such as Mario, Pokémon, Wii Series, The Legend of Zelda, and Animal Crossing. Apart from producing video games, Nintendo has also established its name for producing quality consoles.
ADVERTISEMENT
Article continues below this ad
Furthermore, some of the most popular consoles produced by the company are Nintendo N64, Wii U, GameCube, and Switch. The Switch console generated an enormous amount of profit since its release in the market. Not to mention, the newly released N64 games and Sega Genesis games have intrigued a lot of users towards the online services.
Nintendo Switch Online is an online subscription service for the Nintendo Switch video game console. Moreover, it is similar to PlayStation Plus and Xbox Live as its primary function is to grant access to the online multiplayer option. Interestingly, Nintendo has announced the release of the upcoming video game, Nintendo Switch Sports.
What is Nintendo Switch Sports?
Nintendo Switch Sports will be the latest entry in the Wii Sports series of games and is scheduled for April 29, 2022. Wii Sports first arrived with the Nintendo Wii console as a starter video game. Surprisingly, no one ever thought that Wii Sports would become such an immense success when it was released.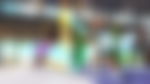 It sold a total of 83 million copies, placing it as the fourth best-selling video game of all time. Owing to Wii Sports' immense popularity, it would be interesting to see if Nintendo's recent sports title can overshadow its predecessor. Furthermore, it will feature six sports to test users' skills.
What games will be available on Nintendo Switch Sports?
As mentioned above, Nintendo Switch's version of the Wii Sports will feature six sports. It includes Soccer, Volleyball, Bowling, Tennis, Badminton, and Chambara (Swordplay). Furthermore, developers are also planning to add a seventh sport to the title in the future. The seventh sport they are planning to include is Golf in the upcoming fall.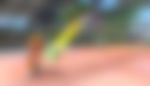 Depending on its success, Nintendo might add other sports to the franchise in the future. There are also some rumors that developers could even release DLC and add future sports to the title.
Will Nintendo Switch Sports feature Multiplayer?
Interestingly, Nintendo Switch Sports will offer local and online multiplayer options. Therefore, players will be able to play against their friends and enjoy playing outdoor sports on their consoles.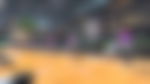 In addition to that, the online mode will help users battle against random players and test their skills.
Comparing Nintendo Switch Sports with Wii Sports
Since the Switch console has surpassed the Wii console, it's natural that players' expectation has increased from the upcoming sports title.
Nintendo Switch Sports offers more sports than Wii Sports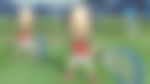 Unlike Nintendo Switch Sports, Wii Sports only offered five sports. These include golf, bowling, boxing, baseball, and tennis games. Indeed, Wii Sports was a great introduction to motion controls and several users are having the same expectations from its successor, Nintendo Switch Sports.
Naturally, developers are focusing more on high graphics and design to satisfy users' expectations. The Wii Sports was first released back in 2006 and was able to sell over 83 million units. Therefore, in order to gain more attention from users, Nintendo would like to include more features and increased graphics in comparison to its predecessor.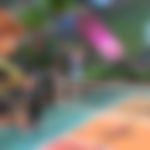 In the trailer, we could notice the colors are vibrant, character animations are overhauled and glossy textures bring out the best in each featured environment.
Over the past 16 years, Nintendo has focused a lot on its technology and excelled quite significantly. Back when Wii Sports was first released, the motion controls were a new addition and had a lot of room for improvement.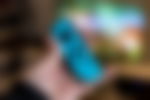 A Nintendo Switch console, dock, Joy-Con Grip and a pair of Joy-Con controllers, taken on February 22, 2017. (Photo by Joby Sessions/Future via Getty Images)
Interestingly, Nintendo Switch Sports will have access to the detachable Joy-Cons, packed with technology. This new addition will surely increase the popularity of the title and can offer a huge advantage to Nintendo Switch Sports in comparison to Wii Sports.
Can you pre-order Nintendo Switch Sports?
Nintendo Switch Sports is available for pre-order and several users have already purchased the title. It will cost players a total of $39.99 and if you are interested in the title, you can purchase it from here.
Nintendo Switch Sports leg trap accessory
Nintendo Switch Sports will allow users to use leg trap accessories to enhance their in-game experience. With the help of the leg trap accessory, it feels like you are actually kicking the soccer ball in a Soccer Shootout. The Leg Strap Accessory precisely measures your real-world actions and turns them into in-game movements.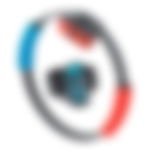 Nintendo stated on the website that the Leg Strap accessory will be available for purchase separately on April 29 when the game releases, although it has not yet revealed the price.
Nintendo Switch Sports motion controls
Although the Switch console doesn't include motion-sensitive sensors exactly like the Nintendo Wii, they have sensors built in to detect motion. Therefore, you can use the Joy-Con controllers as controlled motions to make it feel like you are actually participating in them.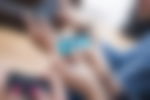 Detail of a group of men and women playing video games on a Nintendo Switch console with Pro and Joy Con wireless controllers, taken on March 7, 2017. (Photo by James Sheppard/Future via Getty Images)
ADVERTISEMENT
Article continues below this ad
Indeed, it will enhance the users' in-game experience significantly and will attract more users towards the Nintendo Switch Sports. According to Nintendo's official website for the game, players will use normal button controls in 1v1 and 1v4 matches. It also states that players can "attach a Joy-Con controller to the Leg Strap accessory to kick a gigantic ball into ever-shrinking goals in Shoot-Out."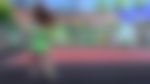 Pricing and Availability of Nintendo Switch Sports
ADVERTISEMENT
Article continues below this ad
As mentioned below, the pre-order price of Nintendo Switch Sports is $39.99. However, you can also buy the game directly from the Nintendo eShop for $30.99. Furthermore, it will be an exclusive Nintendo title available for only Nintendo Switch users.
Nintendo Switch Sports News Feed
---
---
---
---
---
---
---
---
---
---