Nintendo Switch
Nintendo Switch - History, Sales, Current Market Value, Popular Games
Nintendo Switch is one of the most popular gaming consoles on the face of this planet. The reason behind this is not just the legacy that its creator holds but also the fact that the console captures a majority of a market that is not very passionately captured by others, or it would be better to say that not many consoles had the potential to do the same. Although there are a number of competitors in the market now, back when Nintendo Switch was released in 2017, no one stood even close.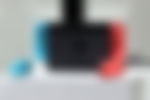 History of Nintendo Switch
Nintendo Switch is Nintendo?s latest Primary console. It is the first home console ever to provide its users with a hybrid functionality. This console was released on March 3, 2017 worldwide.? The console was instantly met with a positive reaction all thanks to its innovative functionality and launch library. The most popular among its launch titles was The Legend of Zelda: Breath of the Wild, which usually gets credit for its success.
Popular Games
However, the most popular Nintendo Switch game is Mario Kart 8 Deluxe This kart racing game from the Mario franchise was released at the same time as the Switch. Thanks to the hype of the console and the game, it has gone on to remain their undisputed leader in sales. As per the reports from the end of 2022, Mario Kart remains at the top of the best-selling Nintendo Switch games with a mammoth 52 million copies sold.??
The top position was at risk at one point, but the end of the pandemic stopped that wild run. At one point, in Switch's journey, Animal Crossing: New Horizons was a game that gained instant popularity thanks to its chill nature and its availability during the COVID-19 pandemic lockdown. Many credits this game for keeping them happy during this trying time. Released during the lockdown period, this game was unstoppable and was easily the favorite to topple Mario Kart 8.
However, that pace dropped due to many reasons, with unimpressive updates being one of them. Nevertheless, the brilliant fame saw it become the second most successful game with a little over 10 million short of taking the top spot. And all this in a short span of two years.
Further down the list, The Legend of Zelda: Breath of the Wild, Pokemon Scarlet and Violet, Super Smash Bros. Ultimate, and Super Mario Odyssey prove their popularity as a few of the Switch favorites with their sales.
COVID-19 turned out to be a boon for Nintendo
The COVID-19 pandemic only helped raise the popularity of the Nintendo Switch. The console sold more, and it is the newly launched game Animal Crossing: New Horizons broke several sales records. It broke the record at Nintendo for being the fastest-selling title in Europe after one year of sale.
If that wasn't satisfying enough the next one will do the job. New Horizons had sold 31.18 million copies dated December 31, 2020. In the same year, Nintendo Switch sold 27.3 million consoles. It is also to be noted that ACNH was not out till March 2020, making this stat even more stupendous.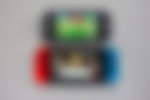 Although the game has won many hearts doesn't mean it was flawless. Even the record-breaking console had its flaws. The biggest criticisms of the Switch are its low graphical power, a commonly known issue with its Joy-Con controllers, and its lack of a customizable user interface. While there was no fix for the graphical power, Nintendo failed to address the Joy-Con-related issues for the longest time and they have yet to do anything about its simplistic user interface.
Paying heed to these problems could have won more hearts, but they did their best and produced new things. Since its release, Switch has received several new features such as Bluetooth headphone connectivity, media transfer, and game folder creation through numerous updates.
Nevertheless, the hybrid console has done what it was intended to do. Since its release, the Switch has sold 122.55 million units as of December 2022, making it the third best-selling game console in the world, and the second best-selling Nintendo console behind Nintendo DS, which stands at 154.02 million units sold. The top of the overall list is the PlayStation 2 with over 155 million sales.
Although untouchable, Switch might finally have competition
The Nintendo Switch has been untouchable in the market for a long time. Its uniqueness has been the major reason why it stood out when compared with other consoles in the market. Nintendo sells to its own niche, hence its popularity is never threatened by its several rivals.
However, new players have entered the race and the one threatening it is Steam Deck, which can now be considered a better alternative. An even better player is set to step into the field as ASUS 'ROG Ally' is said to be the 'best in the world' after boasting its features recently.
Nintendo Switch Components - Details, Costs and Differences
Nintendo Switch comes in three variants, Original, Switch Lite, and OLED. The original is the first model ever launched for this console which costs $299.99. Switch Lite is a lighter model that comes without a dock and an extended battery life costing $199.99. The OLED model comes with a larger OLED display and an updated Dock with a LAN port. Along with these, the price increase is also not small. The expensive of the lot, the OLED variant costs $349.99.
(Note: The above-mentioned price are subject to change from time to time depending on the offers)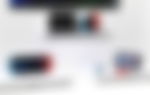 The Standard Switch package comes with basic accessories such as a charging adapter, a dock, and a pair of Joy-Con controllers. Switch Lite only comes with a charging adapter. The adapter is used for charging the console and powering the dock in dock mode.?Joy-Cons can be detached from the console and used as individual controllers for offline multiplayer game sessions, adding to the flexibility of this system.
Nintendo introduced an online connectivity feature for Switch called Nintendo Switch Online. Users can purchase this service in tiers and receive various perks with more expensive tiers. For example, its most expensive tier called Nintendo Switch Online + Expansion Pass offers a bunch of DLCs and a library of its older systems to subscribers.
What are some of the best games to play on Nintendo Switch?
The Legend of Zelda: Breath of the Wild + DLC - One of the largest games on Nintendo Switch and its first blockbuster. It was a launch title and many purchased Nintendo Switch to take this game on the go.
Splatoon 3 Bundle (Game + Expansion Pass) - Prime multiplayer-only franchise for Nintendo gamers.
Metroid Prime Remastered - Nintendo decided to bring their most popular classic franchises to their hybrid console. Hence they remastered Metroid Prime and released it on this console.
Pokemon Scarlet and Violet - There's a reason every new Pokemon game created new sales records when it launches. These games add a new open-world twist to this classic series.
Persona 5 Royale - Persona 5 Royale had been a long time coming to Nintendo Switch. This critically acclaimed Japanese Role-playing Game should be played by anyone with a love of story-based RPGs.
The Witcher 3: Wild Hunt (Complete Edition) - World renowned monster hunter comes to Nintendo Switch. And this game looks way better than anyone would have expected.
Animal Crossing: New Horizon -?Animal Crossing makes a transition to base building and crafting with this latest entry. What's best is that its release window was such that its peaceful nature made it very successful.
Super Mario Odyssey - The only mainline Super Mario game that launched on Nintendo Switch. The game is still considered one of the best platformer titles ever made. Its fanbase is such that they still await a sequel.


Super Smash Bros. Ultimate - The latest in Nintendo's long-running assemble fighting series. The cast of this fighting game really does justice to its ultimate moniker. Featuring almost all characters ever seen in this series.


Metroid Dread? - Metroid Dread made the original sidescrolling series mainline. Fans were really blown away by the visuals gameplay and style of this game. So much so that there are already rumors of the sequel.
Nintendo Switch Specifics
| | |
| --- | --- |
| Product | Video game console |
| Type | Home Console, Hand-Held Console |
| Owner | Nintendo |
| Country | United States, Japan |
| Introduced | March 3, 2017 |
| Official website | https://www.nintendo.com/ |
| Models | Nintendo Switch Original, OLED, and LITE |