Novak Djokovic
After winning his 13th Grand Slam at Wimbledon 2018, Novak Djokovic made a long-overdue comeback on the ATP circuit. The 17-time Major champion crossed 282 weeks at the World Number one spot and he continues to reside at the summit of the sport. Djokovic's 17 Grand Slam titles are the third-most of all time.
Injuries have been a persistent issue for Novak. At US Open 2019, he was forced to retire from the fourth round match due to a shoulder injury.
The 2020 season was controversial as well as a successful one for the year-end world number one. Djokovic started the year with his 8th Australian Open title at the 17th Grand Slam of his career.
He had a winning streak of over 30 matches, which also extended after the resumption of tennis post the lockdown due to the coronavirus pandemic.
ADVERTISEMENT
Article continues below this ad
At the US Open 2020, Djokovic was disqualified during his 4th round match after unintentionally hitting the line judge with the ball. During the lockdown, the Adria Tour event which was organized by Djokovic was also embroiled in controversies after a few players tested positive for the virus, including Djokovic.
At the Italian Open, Djokovic won a record-setting 36th Masters 1000 title, surpassing Rafael Nadal's tally of 35. He finished runner-up to Nadal at the French Open 2020.

He failed to reach the final at the season-ending ATP Finals. However, Djokovic ended his season as the No. 1 for the sixth time, equalling Pete Sampras' record.
In 2021, he will aim to surpass Roger Federer's tally of 310 weeks as world number one.
The Serbian tennis star has amassed numerous records in his career. He owns nearly all the all-time records and shares just one record with Roger Federer. He has won 36 ATP Masters 1000 titles and is ahead of Rafael Nadal, who has claimed 35 titles.
Djokovic clinched his record-extending 8th title at the 2020 Australian Open. His closest rival is Roger Federer, who has six Australian Open titles to his name.
You may also like - Novak Djokovic vs Rafael Nadal – The Greatest Rivalry Explained in Numbers
Roger Federer vs Novak Djokovic – A Rivalry Re-Inventing the Sport of Tennis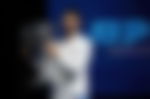 According to Celebrity Net Worth, Novak Djokovic's career earnings aggregate to $220 million. He became the first tennis player to win $100 million in prize money.
He has earned US$ 145,656,177 so far in prize money as part of his tennis laurels. He is the all-time leader in prize money earnings in tennis.
Djokovic is sponsored by apparel brand Lacoste since 2017. He struck a five-year deal with Lacoste paying a premium to former sponsors, Uniqlo. He wears ASICS shoes.
Other brands who work as sponsors for the Serbian superstar are tennis racquet giant Head, NetJets, Seiko Watch Corporation, and Peugeot.
Djokovic also endorses Serbian telecommunications company Telekom Srbija as well as German nutritional supplement brand FitLine. Djokovic is also the ambassador of Ultimate Software.
ADVERTISEMENT
Article continues below this ad
As per Forbes, Djokovic received around $32 million in 2002 through sponsorships and various other endorsements. The Serbian ranks 23rd in the Forbes list of the world's highest-paid athletes.
Djokovic set up the Novak Djokovic Foundation to develop early childhood education projects in Serbia. It also gives grants for educational initiatives with the aim to help children.
It was founded in 2007 to invest in early childhood education with a focus on Serbia. Only one in two children have access to preschool education in the country.
The belief was that early education can transform the lives of children as well as entire communities. The goal is to create best-in-class programs and learning environments in Serbia.
The Foundation has built and/or repurposed at least 18 schools and helped over 10,000 children to date. Djokovic set it up because he wanted to do something for children.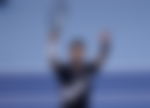 In August 2015, Djokovic was appointed as a Goodwill Ambassador for UNICEF.
Also Read - Novak Djokovic's Logo – Meaning And Significance
Novak Djokovic was born on 22nd May 1987, in Belgrade. He began playing tennis at the age of four.
Novak married his longtime girlfriend Jelena Ristic in 2014. He and his wife are blessed with a son Stefan and a daughter Tara.
His parents are professional skiers and his brothers are professional tennis players. All of them are based in Serbia.
| | |
| --- | --- |
| Age | 33 |
| Height | 6 ft 2 in |
| Coach | Marián Vajda and Goran Ivanisevic |
| Achievements | 81 ATP titles |
| Net Worth | $220 million |
| Marital Status | Married |
| Spouse | Jelena Djokovic |
| Residence | |
| Nationality | Serbian |
| Endorsements/Sponsors | Lacoste, Asics, Head, FitLine, Seiko, Peugeot, Ultimate Software Group, NetJets. |
ADVERTISEMENT
Article continues below this ad