Obi Toppin
Obi Toppin 2021: Net Worth, Salary, and Endorsements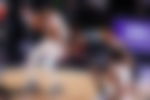 Obadiah 'Obi' Toppin is an NBA player who plays for the New York Knicks. He was drafted by them in the 2020 NBA Draft. Toppin is a versatile forward who has a game suited for the modern-NBA.
Toppin is an explosive finisher at the rim. With his 6'9" frame and wicked athleticism, Toppin can compete with the burliest of centers. His game isn't as crafty as most NBA players, but he has a very solid foundation. He led the NCAA in dunks and can finish through contact, a tantalizing prospect considering the physicality of the NBA.
He can play anywhere across the frontcourt and even as an undersized center, but playing the four is the most suitable spot for him. Toppin could be a fantastic small-ball center, considering he has a more than competent three-point shot as well. He has a good on-court IQ, off-ball movement, and can play any role in a pick-and-roll. His skill-set is tailored to succeed in the modern NBA,
Obi Toppin Dayton
Toppin was a very impactful player in college. In his first season, Toppin did not dazzle or catch any major attention. As a result, he would not declare for the 2019 Draft and spent a second year in college. He entered his sophomore season ranked as a low first-round pick.

However, Toppin blossomed into the best player in college basketball. He would end the season with a bunch of awards to his name. Along with winning the Karl Malone Award for the best power forward in the NCAA, he was also named College Player of the Year by 8 publications and renowned award aggregators.
| | | | | | | | |
| --- | --- | --- | --- | --- | --- | --- | --- |
| Games  | Points | Assists | Rebounds | Steals  | Blocks | FG% | 3P% |
| 33 | 14.4 | 1.8 | 5.6 | 0.6 | 0.8 | 66.6% | 52.4% |
| 31 | 20.0 | 2.2 | 7.5 | 1.0 | 1.2 | 63.3% | 39% |
Obi Toppin New York Knicks
The New York Knicks drafted Obi Toppin with their eighth overall pick. He fell, surprisingly, and the Knicks got lucky as they picked up the hometown hero.
Toppin has played 19 games for the Knicks so far, but hasn't received much playing time. He is a bench player currently and is barely playing 12 minutes per game. He is currently averaging 4.9 points, 2.4 rebounds, and 0.5 assists per game.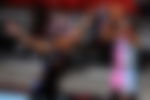 Obi Toppin 2021 net worth
Obi Toppin is set to earn around $10 million from his rookie contract, and this amount could beyond $20 million if the Knicks pick up his team option. His net worth is relatively unknown, but CelebsAgeWiki has estimated it to be around $1 Million - $5 Million.
ADVERTISEMENT
Article continues below this ad
In February 2021, Toppin became the first rookie from the 2020 Draft Class to sign a sneaker deal with Jordan Brand.
How to contact Obi Toppin?
Instagram: @obitoppin_1
ADVERTISEMENT
Article continues below this ad
Twitter: @obitoppin1
| | |
| --- | --- |
| Age | 22 |
| Nationality | United States |
| Birth Date | March 4, 1998 |
| Place of Birth | Brooklyn, New York |
| Height | 6'9 |
| Weight | 220 lbs |
| Wingspan | 7'2 |
| Position | Power Forward |
| High School | Mt. Zion Prep |
| University | Dayton |
| Marital Status | Single |