Odell Beckham Jr.
Odell Beckham Jr 2022: Net Worth, Salary & Endorsements
Odell Beckham Jr is amongst the best wide receivers in the NFL at present. The 27-year-old is a 6-season veteran and plies his trade with AFC franchise Cleveland Browns. He played college football for LSU, which was the same university where his father played running back and his mother competed in track events. 
Following his time with 'The Tigers', OBJ entered the 2014 NFL Draft and became the New York Giants' top draft pick at 12th overall. 
ADVERTISEMENT
Article continues below this ad
At the MetLife Stadium, the Giants offered Odell Beckham Jr the No.13 jersey, and he slotted him into a starting role. Following 5 seasons with the New York Giants, Beckham Jr moved to the Cleveland Browns, where he continued to play in the No.13 jersey. In 2021 he joined the Los Angeles Rams, where he changed his jersey number to 3.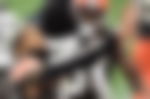 OBJ came into the Browns franchise along with Olivier Vernon in exchange for Jabrill Peppers, Kevin Zeitler, and the Browns' prime picks in the 2019 Draft. His 2019 campaign left plenty to be desired, along with the entire franchise as a whole. He surpassed 1,000 receiving yards in the season and underwent core-muscle surgery when it was all said and done.
The Cleveland Browns picked themselves up in a massive way in the 2020 season, despite Beckham Jr getting sidelined. He was placed on the injured reserve on October 27th, 2020, after a torn ACL ended his season. Beckham finished the 2020 season with 23 catches for 319 yards and 4 touchdowns plus 2 rushes for 73 yards and a rushing touchdown in the 7 games he played.
On November 11, 2021, OBJ's career took a drastic turn after he joined the Los Angeles Rams in the middle of the season. He finished the 2021 season with 44 catches for 537 yards and 5 touchdowns. He won the Super Bowl this season with the Rams.
Odell Beckham Jr: Stats
Odell Beckham Jr has played 96 NFL games as per NFL.com. 59 of these games came with the New York Giants, 23 for the Cleveland Browns and 14 for the Los Angeles Rams. Across these 96 NFL games, the wide receiver made 531 receptions and received for 7367 yards.
Beckham Jr's longest receiving touchdown (89 yards) came in his maiden season with the Browns. As a wide receiver, Beckham Jr has notched up 56 NFL touchdowns.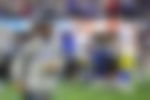 The wide receiver has played in four playoff games in his career. Here he made 25 receptions and received for 316 yards. Beckham Jr has claimed a plethora of achievements over the course of his NFL career. As per Pro-Football-Reference, he has been part of 3 Pro-Bowls (2014-2016) and the winner of Super Bowl LVI.
In his rookie season, Odell Beckham Jr set multiple NFL records. He snapped the record for most games (4) with at least 10 receptions. Also, the 27-year-old is the NFL's only player to cross 1,300 receiving yards, having played only 12 games. 
Additionally, he holds the record for the most receiving yards in his rookie and sophomore seasons with 2,744, beating Randy Moss by 18 yards.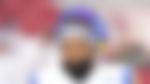 Furthermore, the wide receiver set a series of fastest ever records. Presently, Odell Beckham Jr holds the record for the fastest 100(14 games) 150(21 games) 200(30 games), and is tied for first for 250(38 games) NFL receptions. Also, the wide receiver is the quickest NFL player to reach 3,000(30 games), 4,000, and 5,000 (54 games) receiving yards. 
Odell Beckham Jr 2022 Net Worth
The wide receiver has a net worth of $40 million as per Celebrity Net Worth. Beckham Jr signed a $95 million 5 year contract with the New York Giants in 2018 with a total of $65 million in guarantees. The deal made him the highest-paid WR in the history of the NFL. A year later, the Giants traded the wide receiver to the Cleveland Browns in exchange for Jabrill Peppers, Kevin Zeitler, and the Browns' 1st and 3rd-round picks in the 2019 NFL Draft.
As per Spotrac, the wide receiver is all set to earn a whopping $14 million for the 2020 NFL season. Should Odell Beckham Jr see out his contract with the Cleveland Browns until the end of the 2023 NFL season, he will receive a total of $77 million over the course of his time with the franchise. 
In 2021, OBJ signed a $1.25 million 1 year contract with the Los Angeles Rams according to Sports Illustrated. This deal gives the wide receiver a base salary of $750,000 which he will completely receive in Bitcoin. Beckham can also earn up to $4.25 million based on incentives.
Odell Beckham Jr Records
The 3-time Pro Bowl winner has made 487 Receptions for 6,830 Receiving yards as of his placement on injured reserve in the 2020 season. Moreover, he comes in with other career statistics with 2 passing touchdowns, 51 receiving touchdowns, and 14.0 yards per reception.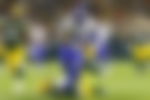 Additionally, highlights and awards career-wise include 2-time Second-team All-Pro wins in 2015 and 2016. What's more, pre-NFL accomplishments include First-team All-American and All-SEC in 2013. Moreover, 2014 saw an NFL Offensive Rookie of the Year victory.
Odell Beckham Jr 2022: Foundation and Charity
Odell Beckham Jr pledged a sum of $500,000 following the floods in his home state of Louisiana in September 2016. In 2016, as part of the NFL's 'My Cause My Cleats' Odell Beckham Jr turned up in the 'Make-A-Wish' Foundation's cleats in Gameweek 13. A year later, the current Cleveland Browns wide receiver helped in the Hurricane Harvey relief efforts. Here he pledged a sum of $100,000 and invited people to donate via a link on GoFundMe Charity.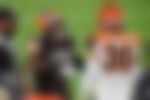 In collaboration with the 'Make-A-Wish' Foundation as per ESPN, Beckham Jr visited a 9-year-old, Jayro Ponce, in hospital. 
Odell who rushes across the field with a football in his hands rushed through selfies, managing to be part of 250 in 20 minutes as he attempted to raise money for local food banks. As part of the challenge based on a northjersey.com report, 'Crest' would donate money to 'Shop-Rite Partners in Caring' for every selfie taken. 
2022 Endorsements
Odell Beckham Jr served as the face of shampoo brand 'Head & Shoulders' in his sophomore NFL season as per ESPN.
In 2017, Odell Beckham Jr inked a 5-year shoe deal with Nike as per nicekicks.com. The deal is worth $29 million, but can converge on a figure of $48 million should certain conditions be met. At the time it was branded as the most lucrative shoe deal for an NFL player.
Furthermore, Odell Beckham Jr teamed up with Dunkin' in 2016 as part of their music video campaign for Cold Brew Coffee. Additionally, in 2019, Odell Beckham Jr partnered with watch brand Daniel Wellington as their icon.
Personal life
ADVERTISEMENT
Article continues below this ad
Odell Beckham Jr is the son of Odell Beckham Sr, who was a running back for LSU. OBJ also has a younger brother, Kordell, and a younger sister, Jasmine. Odell Beckham Jr's girlfriend is a model, fitness trainer, and influencer Lauren Wood. In November 2021, the couple announced they are expecting their first child soon. Beckham loves to invest in NFT. He owns CryptoPunk #3365 according to Larva Labs.
How to contact Odell Beckham Jr?
Instagram- @obj
ADVERTISEMENT
Article continues below this ad
Twitter- @obj
Age
28
Weight
5 ft 11 in
Height
198 lb
Super Bowl
1 (LVI)
Girlfriend
Lauren Wood
Endorsements
Nike, Head, and Shoulders, Daniel Wellington, Dunkin', EA Sports, Lenovo, Steiner Sports, Foot Locker
Agent
Zeke Sandhu
Residence
Manhattan, New York City
Major Achievements
NFL Offensive Rookie of the Year (2014)

3-time Pro Bowl  (2014-2016)

2-time Second-team All-Pro (2015, 2016)

First-team All-American (2013)

First-team All-SEC (2013)

Kids
0
Odell Beckham Jr. News Feed
---
---
---
---
---
---
---
---
---
---