Olivia Dunne
Olivia Dunne 2023: Net Worth, Salary, and Endorsements
Olivia Dunne is a 20-year-old American artistic gymnast and social media personality. Currently a member of the LSU Tigers gymnastics team, Dunne has gained significant popularity as a social media influencer, boasting 5 million Instagram followers and 1 million TikTok followers. As of 2023, Dunne's net worth is estimated to be $3.3 million. This considerable fortune primarily stems from her prosperous social media career and endorsement deals with renowned brands such as Nike, Aerie, Fabletics, and Sports Illustrated Swimsuit. Additional noteworthy brand collaborations include CoverGirl, Revolve, and Lululemon. Beyond her online earnings and brand affiliations, Dunne supplements her income through gymnastics.?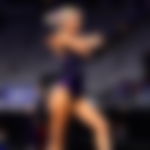 She receives financial aid from LSU via a scholarship, and her participation in competitions allows her to earn prize money. Notably, Dunne also benefits from the Name, Image, and Likeness (NIL) program, which permits college athletes to monetize their personal brand. In 2023 alone, she reportedly amassed over $500,000 from NIL agreements. Her net worth is projected to grow further, potentially surpassing the $3.3 million mark in the coming years.
Olivia Dunne?s early life and family
The influencer was born on October 1, 2002, in Westwood, New Jersey, and is the daughter of Katherine and David Dunne. She has a sister named Julianna. Both of Dunne's parents have a background in athletics, with her mother being a former gymnast and her father being a former football player. Dunne initiated her gymnastics training at the age of 3 and exhibited natural talent in the sport. From grade 7 to 12 she was homeschooled.?
She represented the junior national team for several years and was selected for the 2020 Nastia Liukin Cup. Subsequently, in 2021, Dunne enrolled at Louisiana State University (LSU) to compete as part of the LSU Tigers gymnastics team. In 2020, Dunne ventured into posting TikTok videos, garnering popularity for her gymnastics-focused content on the beach. She famously called it beach-nastics. With over 5 million TikTok followers, her videos have accumulated more than 100 million views.
Olivia Dunne?s gymnastics career
She has competed on the junior national team and presently represents the LSU Tigers gymnastics team. With a specialization in uneven bars, Dunne has earned multiple All-America accolades. Additionally, she has showcased her skills on the balance beam and floor exercise. Throughout her gymnastics journey, Dunne has faced various injuries. In 2018, a concussion hindered her participation in several competitions.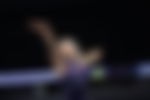 ?Subsequently, in 2021, she underwent surgery for a leg injury. Nevertheless, Dunne has made a successful recovery from both setbacks and has resumed competing for LSU. Key facts about Olivia Dunne include her membership on the junior national team from 2016 to 2018, her tenure as a gymnast for the LSU Tigers since 2021, and her accomplishment of earning All-America honors on the uneven bars in 2021 and 2022.
Olivia Dunne?s gymnastics and other achievements so far
In the 2017 Jesolo Trophy, a junior international meet, then 16-year-old gymnast from the USA achieved a significant milestone. She won the all-around gold medal, securing the USA's first gold medal in the competition. With a score of 57.750, she achieved the highest score of the entire meet, leading her team to victory. This marked a major international success for her. Dunne's performance at the NCAA Regional Championships was particularly impressive.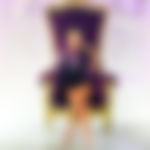 She scored 9.925 on the uneven bars, which was the highest score of the meet. Dunne's contributions helped LSU to qualify for the NCAA Championships for the first time in program history. The Tigers finished in 14th place at the championships, which was their highest finish ever. Now Dunne's new passion project, The Livvy Fund, educates female athletes on partnerships and personal branding, uplifting women's sports for equal recognition.
Olivia Dunne?s famous photoshoot for the 2023 SI Swimsuit cover
Olivia Dunne was one of two college athletes featured in the 2023 Sports Illustrated Swimsuit Issue. She was photographed by Ben Watts in Puerto Rico in February 2023. Dunne's shoot was inspired by the character Wednesday Addams, and she wore several iconic pieces from the Addams Family films.?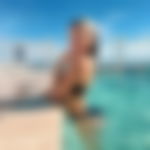 Dunne was chosen for the 2023 SI Swimsuit cover because of her talent, her beauty, and her social media presence. She has over 5 million followers on Instagram, and she is known for her positive attitude and her body positivity. Dunne's appearance on the SI Swimsuit cover was a historic moment, as she was the first college athlete to ever be featured on the cover.
Olivia Dunne's boyfriend and relationship status
Olivia Dunne is currently single, with rumors linking her to Josh Richards and Theo Milla, although no confirmation exists for either relationship. Dunne has expressed her preference for a partner who possesses humor, intelligence, and kindness. While she has been associated with various individuals in the past, she maintains privacy regarding her personal life, avoiding public scrutiny.?
Following the Ally 400 Cup Series race at Nashville Superspeedway, Dunne was spotted hanging out with NASCAR driver Chase Elliott in June 2023. Despite the photographs, their relationship status remains speculative. In a recent interview, Dunne disclosed her ideal date: a beach outing with sushi, accompanied by someone who is engaging, humorous, and easy to converse with.
| | |
| --- | --- |
| Name | Olivia Paige "Livvy" Dunne |
| Born | ?October 1, 2002 |
| Place of Birth | Westwood, New Jersey, United States |
| Nationality | American |
| Education | Louisiana State University |
| Parents | David Dunne and Katherine Dunne |
| Height | 5 ft 6.25 in |
| Weight | 51 kg/112 LBS |
| Boyfriend | ?Single |
| Social Media | ?Instagram, Twitter, TikTok |