Oscar De La Hoya
Oscar De La Hoya 2021: Record, Net Worth, Salary, and Endorsements
Oscar De La Hoya is a former professional boxer turned boxing promoter. Arguably the best boxer of his generation, the 10-time world champion formed his own promotional company. He is the founder and CEO of Golden Boy Promotions, which is one of the best promotional companies right now.
De La Hoya is a former Olympic Gold medalist and has collected numerous accolades over the span of his 16-year career. He was given the nickname 'Golden Boy' during his heyday in the ring.
ADVERTISEMENT
Article continues below this ad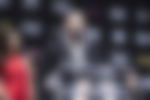 De La Hoya began boxing as a six-year-old. His grandfather was an amateur boxer, while his father boxed professionally. His amateur career is one of the most impressive you will come across. At 15 he won the Junior National Olympic title in the 119 lbs pound weight class. The next year he won the 125 lbs title. He followed this up with gold medals in the Golden Gloves and Goodwill Games.
His amateur career peaked in 1992. The boxer achieved his mother's dream when he won the Gold medal at the 1992 Olympics. This was the start of De La Hoya's stardom.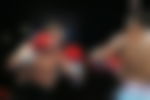 He turned professional shortly after his triumph and fought in the super-featherweight category. However, in the course of his career, De La Hoya fought right up to the middleweight category. In the process, he racked up 10 different world titles and was arguably the best boxer in that era. Ultimately, De La Hoya hung up his gloves in 2009.
He started Golden Boy Promotions in 2002 and has used his expertise to build it up as one of the most successful promotions in the sport. The company represents the likes of Ryan Garcia, Jorge Linares, among others.
Oscar De La Hoya: Record
The American's professional record at the time of retirement was 39-6-0. Out of his 39 victories, 30 were knockouts.
This gave De La Hoya a 66% knockout rate. However, it was his record of 10-world titles that really separated him from his peers.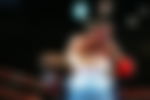 De La Hoya was not just a professional boxer, but also a highly marketable asset. Over the course of his career, he made $700 million through PPV. This was possible because of the high-profile names that De La Hoya took on. He boxed the likes of Floyd Mayweather, Manny Pacquiao, Shane Mosely, Julio Cesar Chavez, among others.
Oscar De La Hoya: Foundation and Charity
De La Hoya established his own foundation in 1995 to improve the quality of life for the people of his hometown in East Los Angeles. Over the years, the foundation has partnered with multiple other organizations to help the needy.
 The foundation now provides help and assistance to Oscar De La Hoya Ánimo Charter High School, the Cecilia Gonzalez De La Hoya Cancer Center, and the Oscar De La Hoya Labor and Delivery Center and Neonatal Intensive Care Unit.
They continue to work with the various school programs to provide underprivileged children with the opportunity to achieve their dreams.
Oscar De La Hoya: Net Worth 2021
According to Celebrity Net Worth, the famous boxer's net worth is an estimated $200 million as of January 2021. At present, his principal source of income is his business.
ADVERTISEMENT
Article continues below this ad
However, a major chunk of his wealth was earned during his fighting days. With lucrative fights against the likes of Floyd Mayweather, Manny Pacquiao, Shane Mosley, and others, his stock rose to new heights.
How to contact Oscar De La Hoya?
Instagram, Facebook, Twitter, Website
ADVERTISEMENT
Article continues below this ad
| | |
| --- | --- |
| Age | 48 |
| Reach | 73" |
| Height | 5' 11" |
| Weight | NA |
| Marital status |  Divorced |
|  Spouse/Partner |  N/A |
| Address/Residence |  Los Angeles, California, USA |
|  Nationality |  American |
| Endorsement | NA |
| Net Worth | $200 million |
|  Birthdate |  1973/02/04 |
| Record | 39-6-0 |
| Achievements | Former WBO super-featherweight champion, WBO lightweight champion, IBF lightweight champion, WBC super-lightweight champion, WBC welterweight champion, IBA world welterweight champion, WBC world super-welterweight champion, WBA world super-welterweight champion, IBA world super-welterweight champion, WBA world middleweight champion, |
| Nickname | 'Golden Boy' |
Oscar De La Hoya News Feed
---
---
---
---
---
---
---
---
---
---