Otmar Szafnauer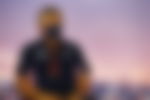 Otmar Szafnauer: 2021 Net Worth, Salary, and Endorsements
Otmar Szafnauer currently holds the position of CEO and Team Principal of the Aston Martin F1 Team.
The Romanian came from an engineering background with a Bachelor of Science degree in electrical engineering. He studied at Wayne State University in Detroit, followed by a Master's degree in Business and Finance from the University of Detroit.
In 1986, he joined the Ford Motor Company as Programmes Manager. Szafnauer stuck around until 1998, when he had his maiden tryst with Formula One.
Otmar Szafnauer: Career and Stats
He was appointed as Operations Director at British American Racing during their F1 tenure. Soon afterward, Honda came knocking in 2001, and he rose the ranks to Vice President.
Following the conclusion of his Honda stint in 2008. He ventured into other territories. He founded the digital service, Soft Pauer, which released the official Formula One Timing App on the iPhone in June 2009.
Later on, Szafnauer joined Force India and played an integral role since then. With him on the team, they went from strength to strength, breaking into the top five in 2015 and a career-best finish of fourth in 2016 and 2017.
Finally, he took over as the team principal in 2018 when Force India was rebranded to Racing Point. Now, it is his duty to help improve the team's results and get back to being the best of the rest in 2020 and beyond.
The team has again rebranded as the Aston Martin F1 team.
In 2013, he amassed the USF2000 Hall of Fame Award  for his contribution and accomplishments in the realm of motorsports over 20 years.
Otmar Szafnauer: 2021 Net Worth
The Net Worth of Otmar Szafnauer, according to internet sources, sums to $1 million. However, his salary and endorsements are under review.
Otmar Szafnauer: Foundation and Charity
Szafnauer participates in philanthropy actively. He has a page, JustGiving, through which he collects donations and also sponsorships. It is to help the organizations and individuals in need. It raises funds mainly for NSPCC, which strives to stop child abuse in the UK.
His team, Racing Point, initiated an agenda in 2019 to support Breast Cancer Care, and help raise funds for the ones in need of it. The Romanian supported it vastly.
How to Contact Otmar Szafnauer?
Otmar Szafnauer is not vividly active on social media. He holds an Instagram account, but does not have a Twitter or Facebook account.
Otmar Szafnauer: Quick Facts
| | |
| --- | --- |
| AGE | 56 |
| DATE OF BIRTH | August 13, 1964 |
| NATIONALITY | Romanian |
| ETHNICITY | White |
| MARITAL STATUS | Married |
| SPOUSE | N/A |
| RESIDENCE | Detroit, United Kingdom |
| CHAMPIONSHIP | 0 |
| ENDORSEMENTS | None |