Paddy Pimblett
Paddy Pimblett 2022: Record, Net Worth, Salary, and Endorsements
Paddy 'The Baddy' Pimblett is one of the most talked-about fighters in the MMA community. 'The Baddy' started his professional MMA career in the featherweight division, making his MMA debut back in 2012. He was a former Cage Warriors featherweight champion.
What is Paddy Pimblett's record?
Pimblett has several accolades to his name in MMA, having a splendid record of 18-3. The former Cage Warriors featherweight champion also won the vacant lightweight championship for the promotion. In his UFC career, 'The Baddy' made his mark early and won the 'Performance of the Night' bonuses on both of his UFC outings.
In his professional MMA debut in October 2012, Pimblett beat Nathan Thompson via a first-round TKO in a promotion named Olympian MMA Championships.?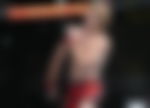 After his debut, 'The Baddy' claimed three successive victories before suffering his first-ever professional loss against Cameron Else via submission. However, Pimblett immediately bounced back and claimed nine consecutive victories.
On September 10, 2016, at Cage Warriors Fighting Championship: 78, Pimblett defeated Johnny Frachey and became the Cage Warriors featherweight champion. His last fight in Cage Warriors was against Davide Martinez in March 2021 at CW: 122. In that bout, 'The Baddy' claimed a first-round submission victory.
After CW: 122, Pimblett finally signed the contract with the UFC. He was on a two-fight win streak prior to his UFC debut.
Paddy Pimblett's weight class in his UFC debut was the highly stacked lightweight division. With stiff competition ahead, Paddy Pimblett's UFC debut came against Luigi Vendramini.
Is Paddy Pimblett a black belt?
Though British fighters are traditionally not at their best on the ground, the Scouser breaks the norm. Pimblett is a Brazilian Jiu-Jitsu black belt and is very comfortable on his back. His flying triangles in the Cage Warriors are still some of the best Paddy Pimblett highlights.
Pimblett is an all-round fighter who is great at both standing and down on the ground. 'The Baddy' holds the power to knock out his opponents. In addition, he has elite submission grappling skills to help him claim wins on the ground. Hence, most of his victories have come via finishes (6 T/KO and 8 Submissions).?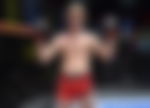 Pimblett made his octagon debut on September 4, 2021, at UFC Fight Night: Brunson vs. Till. His lightweight clash against Luigi Vendramini was the first bout of the main card. Akin to his MMA debut, 'The Baddy' made his UFC debut magnificently, claiming a first-round KO victory over Vendramini.
After two dominant performances, Paddy Pimblett's UFC record stands at 2-0. Hence, his next UFC fight could be against a top 15 opponent.
Paddy Pimblett: Net Worth 2022
As per?The Sports Daily, Paddy 'The Baddy' Pimblett made a whopping $114,000 in his UFC debut, which also includes the post-fight bonus. 'The Baddy' got another $50K bonus in his second octagon showing at UFC London.
Also Read - UFC London: Paddy Pimblett Net Worth and MMA Records
There are no sound sources available about Paddy Pimblett's net worth.
Paddy Pimblett: Foundation and Charity 2022
Pimblett is a very humble athlete. The Scouser, after his win over Kazula Vargas, spoke about feeding every Liverpudlian if he had the same money as UFC superstar Conor McGregor.
Paddy Pimblett: Endorsement 2022
Paddy 'The Baddy' Pimblett is one of the highly touted prospects in the UFC. Chiefly, the numbers he has generated in his short UFC career has garnered him a lot of sponsorships and endorsements opportunity. His seven-figure deal with Barstool Sports stands out from the lot. Apart from Paddy Pimblett's Barstool deal, his main sponsors are Slick Gorilla, Apex Fightwear, Arise Media.
Paddy Pimblett: Personal life (parents, background)
Paddy Pimblett was born on January 3, 1995, in Liverpool. Though the superstar himself is very popular, he has kept details about his personal life undisclosed. The only information available about his personal life is that he is engaged to his childhood friend, Laura Gregory. The couple got engaged about two years back on February 2, 2020, on Phi Phi island.
Paddy Pimblett's girlfriend from his teen days is now Paddy Pimblett's finance.
Some interesting facts about Paddy Pimblett:
Paddy Pimblett's age was just 17 when he made his professional MMA debut.


As 'The Baddy' fights at lightweight, Paddy Pimblett's weight is 155 lbs on weigh-in day.


Paddy Pimblett's fat pictures in-between fights surprised the fans. Paddy Pimblett's weight gain is actually shocking.


Paddy Pimblett's hair looks unique. Thus, a Paddy Pimblett meme with his hair on the fighters became very popular. There are many Paddy Pimblett memes surfacing on the internet. However, Paddy Pimblett was not a part of the Inbetweeners.


Paddy Pimblett's Instagram has been suspended on multiple occasions. His suspended?account had a large number of followers.


Paddy Pimblett vs 'Cowboy' was rumored for UFC London. However, Paddy Pimblett vs Donald Cerrone was never official.


In UFC, Paddy Pimblett's full fight time is under 10 minutes. His cumulative UFC fight time in his first two UFC fights is 8:14.


There are no details available for Paddy Pimblett's

weight class UFC 4.



A Paddy Pimblett-Conor McGregor showdown is more intriguing than Donald Cerrone vs Paddy Pimblett.
Also Read - Is Paddy Pimblett Fighting Conor McGregor?
Paddy Pimblett's height is 5'10''. The Scouser is taller than Conor McGregor, 5'9''.
How to contact Paddy Pimblett?
| | |
| --- | --- |
| Nickname | 'The Baddy' |
| Age | 27 |
| D.O.B. | 1/3/1995 |
| Hometown | Liverpool, United Kingdom |
| Height | 5' 10" |
| Weight/ Division | 155 lbs / Lightweight |
| Reach | 73" |
| Paddy Pimblett Record | 18-3 |
| Fighting Stance | Orthodox |
| Active Win Streak | 4 |
| Net Worth | NA |