Paige Spiranac
Paige Spiranac
Paige Spiranac 2023: Net Worth, Salary, and Endorsements
Paige Renee Spiranac is a former golfer turned social media sensation. Born on the 26th of March, 1993, the now 30-year-old is one of the most followed golf influencers in the world, despite her professional disassociation with the sport in 2016.
Paige Spiranac: Personal Life & Career
With sports running deep in her veins, Paige Spiranac was born in Wheat Ridge Colorado, to a family of three. She was welcomed home by her father, Dan, her mother, Annette, and an older sister, Lexie.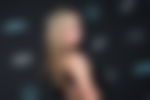 Growing up, Paige fancied an interest in professional gymnastics. However, an unfortunate accident at age 12 forced her to quit her dreams of the mat and pushed her toward the course.
She further pursued her interest in golf at the University of Arizona and San Diego State University from 2011 to 2015. Having turned pro in 2015, a failure to make the cut to the LPGA Tour saw Paige Spiranac retiring from professional golf in 2016.
Paige Spiranac is a renowned American golf celebrity. With a vast growing fan following on social media, she pertains to several endorsement deals, brand partnerships, and sponsorships, further adding to her Influencer profile.
Paige was married to her long-term boyfriend, Steven Tinoco. Paige met her husband, a former minor league baseball player and athletic coach in 2016, and the duo got hitched in 2018. But in 2022, on her podcast, Playing A Round, she revealed that she and her ex-husband are now divorced.?
Paige Spiranac: Net Worth
Paige Spiranac maintains a strong social media presence, adding to her annual finances. According to First Sportz, the former golf pro has an estimated net worth of $3 million. Her earnings through her social media platforms like Instagram, Twitter, and YouTube provide for the maximum of her net worth along with her significant sponsorships.?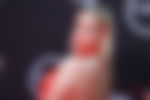 Paige Spiranac has partnered deals with big brands such as Callaway Golf, Lululemon, BETSPERTS, Octagon, PointsBet, Dynamic Brands, 18Birdies, Cybersmile, Shot Scope, Club Champion, Swag, X-Golf, LA Golf, and many more.?
Apart from endorsements and social media, she also generates a huge chunk of her income from her modeling career. The diva has been featured in magazines such as Sports Illustrated Swimsuit Edition and Golf Digest.
She also has her own YouTube channel which is growing rapidly. Her channel has around 336K subscribers and the count is just growing as days go by.? She turned to the world of entertainment in 2016 and has since emerged as the face of female golf, despite having retired professionally.
Paige Spiranac: Junior Amateur and College golf career
In a short-lived golf career, Paige Spiranac exhibited brilliance right from a young age. She won 5 tournaments on Colorado?s junior golf circuit. Her list of records during her time in Colorado includes becoming a top-20 junior player in the world, a top-5 college recruit, a two-time West Region Player of the Year, and a first-team All-American as a member of the Future Collegians World Tour.?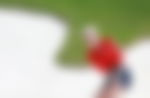 Notably, these heroics earned her a scholarship from the University of Arizona.
As a freshman in 2011-2012, she competed in only three events and failed to make a significant mark. Following the best score of 73 that year, she moved to San Diego State soon after. In the 2012-2013 season,?she recorded a fifth-place finish at the Cal Classic, a sixth at the Mountain West Championship, and a nineteenth at the NCAA Central Regional Championships.
Her 2013-2014 season was equally flourishing as it resulted in Second-Team All-Mountain West Honors, along with one top-ten finish at the Mountain West Championship. In July 2015, in a 35-hole title match, Paige Spiranac won, finishing nine strokes under par.
Professional golf
Following unprecedented media attention the same year, Paige Spiranac was invited to the Omega Dubai Ladies classic of the Ladies European Tour where she missed the cut, sadly. However, in 2016, Paige competed at the Ladies Scottish Open, her second LET event, where she finished 58th.
A debut on the Cactus Tour in 2016 resulted in a five-under-par final round and tied at T14. Notably, it was followed by her second event at Lookout Mountain, which resulted in a third-place tie at one under.
Paige Spiranac recorded her first win at Scottsdale's Orange Tree Country Club. She further finished ninth at Stallion Mountain, followed by a 17th-place finish at the Aliante Golf Club. An eight-over-par score saw her finish in seventh place at Walnut Creek in Mansfield, Texas.
Competing at the CoBank Colorado Women's Open thereafter, she finished ninth at one-under-par.
Paige Spiranac recorded her second-best finish of that season at Legacy in Phoenix, Arizona, finishing in a three-way second-place tie. Ending the season with a 30th-place finish, she shot an opening-round 78 at the Arizona Women's Open.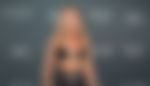 Notably, Paige Spiranac competed at her first LPGA qualifying tournament that season in 2016 but failed to make the cut. Following this, she returned to the LET, but facing defeat yet again, she hung her boots and retired from professional golf thereafter.
Paige Spiranac: Social media
Paige Spiranac boasts 3.8 million followers on her Instagram. She uses the same platform for her brand partnerships and sponsorship deals. She often uses her Twitter handle to stay connected with her fans. Known for her quirky comments on the ongoings of the golf world, she has 890.2K followers on Twitter.
Spiranac is also a YouTuber with 336K subscribers. Keeping up with the upcoming trends, Paige also hosts a podcast called Playing A Round With Paige Renee, where she speaks about all things golf and more.
At the beginning of 2023, she also launched her subscription-based venture, known as ?OnlyPaige? wherein the fans will have to purchase subscriptions to access exclusive content such as golf instructions, marches, and other relevant content.?