Patrick Mahomes
Patrick Mahomes 2022: Net Worth, Salary, and Endorsements
Kansas City Chiefs #15, Patrick Mahomes, is one of the most feared young quarterbacks in the NFL. He is the son of former Major League baseball pitcher Pat Mahomes and was born on September 17th, 1995.?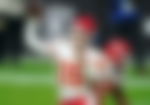 In his sophomore year, he decided to focus purely on football as he secured the starting quarterback role for the Red Raiders. He opted out of his senior year and entered the 2017 NFL draft.?
Mahomes became the 2nd quarterback to be picked at the 2017 NFL Draft when he went 10th overall to the Kansas City Chiefs. Now, Patrick Mahomes is preparing for his 6th NFL season and will be looking to help the Kansas City Chiefs clinch their fifth consecutive AFC Championship Game berth.
Patrick Mahomes Stats
As per NFL.com, the Kansas City Chiefs' quarterback has played 63 regular-season games and attempted 2,345 passes. Out of these, Mahomes has completed 1,550 passes for a 66.1% completion rate. In 5 seasons, Mahomes has passed for a stunning 18,991 yards and thrown 151 touchdown passes.?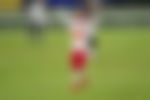 While rushing, Mahomes has made 238 attempts to scramble. The Kansas City Chiefs quarterback has gained 1,189 yards and registered 8 rushing touchdowns.?
As per Pro Reference-Football, Patrick Mahomes has played in 11 post-season games and holds a 66.2% completion rate. The Kansas City Chiefs quarterback has 280 completions from 423 attempts. Furthermore, he has passed for 3,381 yards and recorded 28 touchdowns. Whilst going forwards, Mahomes has gained 323 yards and has notched up 5 touchdowns.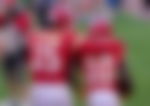 In his relatively short NFL career to date, Mahomes has claimed an impressive list of accolades. He has a Super Bowl with the Kansas City Chiefs at Super Bowl (LIV).
The Kansas City Chiefs quarterback is a 4x Pro Bowler (2018, 2019, 2020, 2021). In 2018, which was his first season as a starter with 'The Legion of Zoom', he led the NFL in passing touchdowns. Besides this, he also claimed the NFL Offensive Player of the year Award and the NFL MVP.?
Patrick Mahomes 2020 Super Bowl?
Mahomes put in a series of clutch performances in the 2019 NFL Playoffs to help the Kansas City Chiefs advance to their first Super Bowl appearance in 50 years. At the game in Hard Rock Stadium in Miami, he threw 2 touchdown passes to help his side claw back and overcome a 10 point deficit and beat the San Francisco 49ers 31-20.?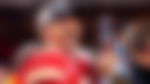 As per stats from Pro Football Reference, the Kansas City Chiefs quarterback passed for 286 yards completing 26/42 passes. Earlier in the game, he even notched up a 1-yard rushing touchdown.?
As a result of this seriously impressive performance for the Kansas City Chiefs, Patrick Mahomes claimed the Super Bowl MVP award too.?
Patrick Mahomes 2022 Net Worth?
Celebrity Net Worth estimates Mahomes' net worth at $40 million and salary at $40 million. Patrick Mahomes has an estimated net worth of $16.42 million based on his rookie contract as per Spotrac.?
Following his Super Bowl-winning season, Mahomes inked a 10-year contract extension worth $477 million with another $26 million in potential bonuses for a total of $503 million. This comes in as the largest contract in sporting history. He is the first half-billion-dollar athlete in sports history.
Patrick Mahomes Record
The 2018 NFL MVP has racked up significant numbers heading towards the 2022 season with 2,345 passing attempts and 1,550 passing completions in his half-decade run in the league. Moreover, he comes in with a 151-37 TD-INT rate and 18,991 passing yards under his belt.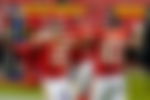 Apart from his chops as an offensive tyrant in the league, he's on the run for league MVP every season and has a collegiate trophy case that spans all the way back to 2013 with the MaxPreps Male Athlete of the year award.
?2022 Foundations and Charity
In the offseason between his MVP and Super Bowl-winning seasons, the Kansas City Chiefs quarterback dabbled in philanthropic work. He set up the 15 and the Mahomies Foundation to improve the lives of young children. It will pay attention to initiatives that focus on health, wellness, communities in need of resources, and other charitable causes.?
In keeping with his popular #15 jersey, Patrick Mahomes labeled his foundation's signature program '15 for 15'. This will see the 15 and the Mahomies Foundation support 15 charitable organizations. Last November, the foundation gave away $15,000 each to 15 charities in Kansas City.?
2022 Endorsements
Per Forbes, Mahomes hosts an All-Star roster of sponsors including the likes of Adidas and Bose. In addition to this, as per Bloomberg, he has endorsement deals with Oakley, Essentia Water, Hy-Vee, State Farm, and DirecTV. Furthermore, Mahomes was the cover athlete for Madden NFL 22 alongside Tom Brady.?
His first post-Super Bowl endorsement is with BioSteel Sports Nutrition, which signed the QB to a multiplayer deal. Mahomes received an undisclosed equity stake in the emerging sports nutrition brand and eschewed any cash compensation. The 26-year-old was introduced to BioSteel's nutrition powders and drinks by his longtime trainer, Bobby Stroupe.
How to contact Patrick Mahomes
Instagram - @patrickmahomes
Twitter- @PatrickMahomes
Born
September 17, 1995

(age?26)?

Weight
230 lbs (104 kg)
Height
6ft 3 in (1.91 m)
Position
Quarterback
Fiancee
Brittany Matthews
Kids
1 (Sterling)
Endorsements
Adidas, Hunt, Oakley, Essentia Water, Hy-Vee, State Farm, Direct TV, BioSteel Sports Nutrition
Agent
Leigh Steinberg
Residence
Kansas City
NFL Career
Kansas City Chiefs (2017 - present)
Super Bowl
1 (LIV)
Major Achievements
Super Bowl Champion (LIV)

Super Bowl MVP (LIV)

NFL Most Valuable Player (2018)

NFL Offensive Player of the Year (2018)

First-team?All-Pro?(2018)

4x Pro Bowl?(2018?2021)

NFL passing touchdowns leader (2018)