Paul George
Paul George 2022: Net worth, salary and endorsements
Seven-time NBA All-star Paul George was born on May 2, 1990, in Palmdale, California. He played high school basketball for Knight High School and then two seasons of college basketball at Fresno State, before being selected by the Indiana Pacers as the 10th overall pick of the 2010 NBA draft.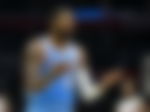 After staying with the Pacers for seven seasons, George was traded to Oklahoma City Thunder. He played two seasons in Oklahoma before he started the 2019/20 NBA season with Los Angeles Clippers.
ADVERTISEMENT
Article continues below this ad
Paul George with OKC Thunder
After playing for the Pacers for 7 long seasons, PG13 knew he needed a change in scenery. A trade to OKC Thunder followed. Paired up alongside Russell Westbrook, George truly showed his incredible potential in his second season.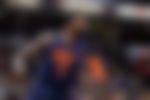 After a disappointing first-round exit against the Utah Jazz in his first year, PG was a man on a mission. Averaging 28.0 points, 8.2 rebounds, and 4.1 assists per game, PG13 was one of the top candidates for the MVP trophy in the 2018-19 season.
But the playoffs certainly were a very big disappointment yet again. Despite having superior star power, the Thunder were simply outclassed by Damian Lillard and the Blazers. With the team's exit, George's exit followed, and in came the Clippers.
Paul George with LA Clippers
After acquiring arguably the biggest free agent in Kawhi Leonard, the Clippers knew they had to add another star. In a clear win-now move, LAC gave away some of their most talented young players and multiple picks to add George.
While the duo of Kawhi and George looked decent in the regular season, PG13 had a post-season run to forget. In the second round of the playoffs against the Nuggets, George only averaged 21.7 points, 5.4 rebounds, and 3.6 assists shooting 43.5% from the field, and garnered the nickname 'Pandemic P'. The Clippers blew a 3-1 lead as George had a horrendous performance in Game 7.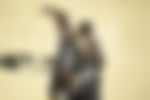 But the now 32-year-old certainly redeemed himself in the 2020-21 playoffs. While the team lost Kawhi Leonard through injury in the middle of the second round, it was PG who led the Clippers all the way to the franchise's first-ever Conference Finals. While George's brilliant form continued, the Phoenix Suns comfortably beat the short-handed LAC.
With Leonard out for the 2021-22 season, the Clippers were reliant on 'PG' to shine for them. However, George faced many injury issues throughout the season and could only suit up for 31 regular season games. The Clippers still managed to finish 8th and clinch a Play-In spot but they couldn't make the Playoffs after losing to the Timberwolves and the Pelicans. George's absence proved to be vital.
Major on-court achievements
7× NBA All-Star (2013, 2014, 2016–2019)
All-NBA First Team (2019)
5× All-NBA Third Team (2013, 2014, 2016, 2018, 2021)
2× NBA All-Defensive First Team (2014, 2019)
2× NBA All-Defensive Second Team (2013, 2016)
NBA steals leader (2019)
NBA Most Improved Player (2013)
Paul George stats
In the 730+ regular season games he has played, Paul George has averaged 20.4 points, 3.6 assists, and 6.4 rebounds. For the 2021-22 season, although PG13 was the leading scorer for his team, he only played 31 games. He averaged 24.3 points, 5.7 assists, and 6.9 rebounds in the limited games that he played.
In the 2021-22 season, his averages were higher than his career average. While he played only 31 games, George had his best year in a Clippers jersey based on the averages.
Paul George's 2022 net worth
Celebrity Net Worth estimates the net worth of Paul George as $90 million. He is on Forbes' list of 100 richest celebrities of 2022 and he stands 28th in the World's Highest-Paid Athletes of 2022 and earned $47.9 million in 2022.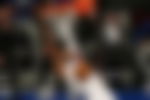 Paul George's contract details
While he was set to enter the free agency in the 2021-22 season, PG13 signed a contract extension with the Clippers.
ADVERTISEMENT
Article continues below this ad
With a four-year contract worth $176 million, the Clippers now have tied down their dynamic duo of Kawhi and Paul George to long-term contracts and will hope that their gamble pays off in the near future.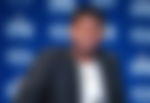 Endorsements by Paul George
ADVERTISEMENT
Article continues below this ad
Paul George earns around $8.5 million through endorsements. His first signature shoe, the PG1, was released by Nike in 2017. He was also on the cover of NBA 2K17. Apart from Nike, he also endorses other brands like New Era, Foot Locker, and Gatorade.
| | |
| --- | --- |
| Age | 31 |
| Marital Status | Married |
| Spouse | Daniela Rajic |
| Nationality | American |
| Height | 6′ 8″ (2.03 m) |
| Weight | 100 kg |
| Endorsements | New Era, Bass Pro Shops, Foot Locker, Gatorade, Nike |